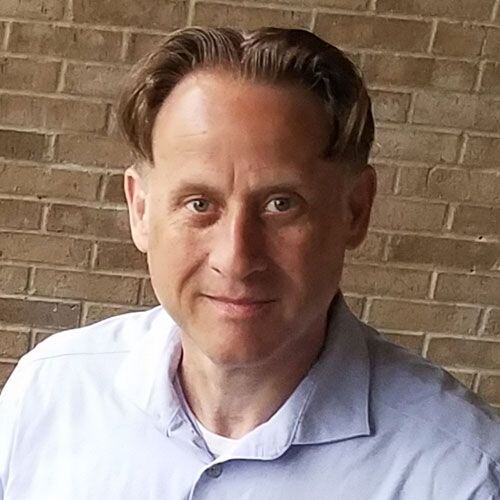 PACS: What It Is and How It Works Together With Radiology Information Systems (RIS)
Electronic Health Records | Industry News | Healthcare Advice | Radiology Information System
If you work in radiology or in another healthcare field, you probably hear a lot of "shop talk" or medical lingo that can seem like a foreign language to people outside the medical community. Two medical jargon familiar to most radiologists and physicians are PACS and RIS. Here's how PACS is related to radiology and how a PACS and a RIS (Radiology Information System) can work together for the benefit of radiologists, practitioners, hospitals, and their patients.
What Is PACS?
Perhaps you've heard of PACS but aren't quite sure what it means. Simply put, PACS is a picture archiving and communications system. This system electronically stores images and reports, instead of using the old method of manually filing, retrieving, and transporting film jackets, which are used for storing X-ray film.
The Four Basic Components of PACS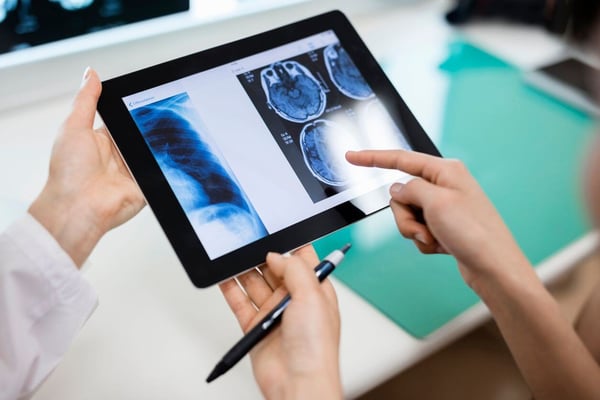 The system consists of four basic components, which include:
Imaging modalities—This is the imaging system for doing the actual scanning of a patient in producing a medical image.
Secure network to the database for the image to be uploaded and transferred
Workstation for allowing radiologists and doctors to view and study the image
Archives for storage—Another main component is a secure storage area in which the image and its supporting documents can be available for the people who are permitted to view it.
The Benefits of Combining PACS Software With RIS
Radiologists have a special interest in using PACS software.
Consider how radiology PACS are often arranged beside a radiology information system or RIS.
A radiology information system is a system that radiologists use for recording patient radiology histories as well as for scheduling appointments. However, the primary purpose of PACS is for storing and retrieving images.
When PACS software is combined with an RIS, a hospital radiology department functions better because images can be securely stored, retrieved, and transferred.
Other Advantages
There are other benefits of using PACS in radiology, such as:
Patient data is better organized—Patient radiology reports are stored in a more orderly fashion as they're digitally stored. Rather than having to sift through a pile of paperwork, physicians can easily access patient files by using the software.
Better visualization of images—The wide range of tools offers enhanced visualization of images as they can be manipulated electronically for visual enlargement. For example, images can be rotated to create 3D images of tissues, organs, blood vessels, and bones. As a result, data can be interpreted and analyzed better.
Financial savings are another significant plus—There's no need to print films. The cloud-based system makes it easy to see images and reports by using software on digital devices. In other words, you save money because you don't have to pay for film, ink, or printing expenses. What's more, you save on not having to pay staff for these services.
How Patients Can Benefit
There are also several benefits for patients.
Patients can receive a more accurate diagnosis because of the high-quality images.
One of the main benefits for patients is that there's less radiation exposure
There's less need for retaking images.
Examination time is shorter since patients don't have to be reexamined.
Furthermore, there's less of a threat of side effects.
Other Benefits and Considerations
PACS lets you store standard 2D images alongside 3D images.
You can reduce the number of identical images, which makes data management more efficient.
It allows for a chronological view of a patient's radiology history.
With PACS, surgeons can see images before their patients return to an exam room. In addition to improving the quality of patient care, this speeds up workflow.
PACS provides remote access. This means physicians in faraway physical areas can obtain immediate access to the same data for teleradiology.
Hospitals also benefit. Some of these perks include improved communication with doctors, along with an improvement in hospital administration. Another plus is that staff retention improves because hospital morale is more positive.
Although radiologists used to be the predominant users, PACS is now being incorporated into other medical fields, such as cardiology, oncology, pathology, dermatology, and nuclear medicine imaging.
The Bottom Line
In addition to radiologists, other healthcare professionals, such as diagnosticians, hospital administrators, and referring doctors, need to know the benefits of using PACS.
A radiology PACS system combines software and hardware for the purpose of storing images on both a short and long-term basis.
Radiology PACS systems offer a much more efficient method for distributing, retrieving, and managing medical images.
If your appetite for knowledge has just been stimulated, there is a lot more for you to discover about RIS applications and the standards that streamline your staff's efforts. For more information about radiology information systems, click here to download our free e-book, "5 Vital Things You Need to Know About RIS Software."
About Stephen O'Connor
Stephen O'Connor is the Director of Brand and Digital Marketing, responsible for many aspects of Advanced Data Systems Corporation's (ADS) marketing, including product marketing, customer acquisition, demand generation, brand, brand design, and content marketing.
Stephen has more than 20 years of healthcare industry experience. Prior to ADS, Stephen spent 11 years at Medical Resources Inc. (MRI), most recently as the Manager of Marketing & Internet Services, where he and his teams were responsible for all marketing efforts and the market positioning of MRI's services.
Stephen spends his day's planning, writing, & designing resources for the modern healthcare professional.