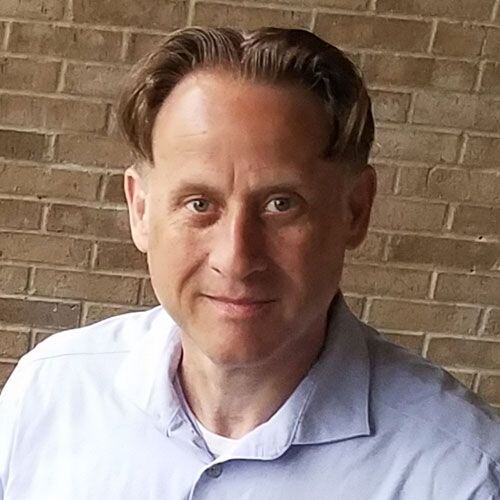 Pros and Cons of a Radiology Information System
It can be extremely difficult to get by with an outdated, paper-based system to manage all the patients you treat in your radiology practice. Owners and managers of radiology-focused practices who fail to computerize their operations run the risk of losing patients as well as staff because most people dislike putting up with inefficiencies when more suitable alternatives are now available.
So, if you have been seeing a decline in your patient population or are having difficulty attracting and holding onto a competent work force, part of the problem might be your antiquated methods for record keeping.
Most healthcare professionals are aware of the need to modernize their methods and work with a state-of-the-art radiology information system or RIS but may not be sure about what a RIS actually is.
---
Get the most out of your RIS Software investment. Learn the ultimate benefits of RIS Software with our free ebook.
---
RIS software has increasingly grown in popularity in practices across the country in recent years because of the efficiency and convenience it brings to the workflow. A RIS helps you keep track of all patient data, including giving staff easier access to images, faster documentation capability, and a more convenient way to schedule appointments.
To help you in the decision making process with your key stakeholders, here are pros and cons of a radiology information system that you'll want to become familiar with.
Pros of Radiology Information Systems
Before selecting and implementing a RIS at your facility, here are major pros for you to consider:
Cons of Radiology Information Systems
While there are many benefits to deploying a radiology information system, there are a few drawbacks that you and your stakeholders should consider so you can address them head-on once you pull the trigger and select a RIS. Here are the chief cons of any RIS that are worth keeping in mind:
Security concerns

Anytime you introduce a new computer system to your network, you have to account for hackers trying to break in and steal sensitive patient information. You have a mandate to protect these details, to meet HIPAA requirements. If your system is not properly secured, a computer criminal can breech the RIS in a number of ways. For example, an employee may click on a link in an email or text message that contains dangerous malware that infects your system.

Many medical practices are contending with a new type of attack on healthcare IT systems known as

ransomware

. A version of malware that keeps you from accessing patient records, it's an insidious attack. The criminals gain unauthorized access to the network and then hold the data hostage.

Victims are instructed to send money to the criminals before the patient records will be unlocked. This is risky for patients because of the potential for identity theft, the release of their private details and the draining of their bank accounts. What's more, it can destroy a practice's hard-won good reputation in the community and lead to the business needing to be shut down.

However, this threat should not deter you in your efforts to install a new RIS. You can alleviate hacker fears if you work with a secure vendor that will ensure your system has the latest software security protocols in place before deployment.

Learning curve for staff

As with any new technology, when you first implement the RIS, there can be a period where the staff is not used to the software. Mistakes will be made in the beginning, to be sure, no matter how computer-savvy you are.

It's best to go with a vendor with experience in developing RIS software that has an intuitive and easy-to-use interface, with everything the employee needs easily located in the menu options and keyboard commands.
Is a RIS right for Your Practice?
It's difficult to imagine any radiology practice that wouldn't benefit from an RIS. The sheer convenience that comes from computerizing patient records should be enough to convince any stakeholder. But the ability to schedule patient appointments much faster is another important selling point.
The fact that you can share information on patients with referring physicians in an instant over the network is another clear benefit that is difficult to ignore. You may wind up getting more referred patients once these doctors see how much easier it is to work with you as compared to a practice that has to dust off the fax machine or use messengers to deliver vital documents when time is of the essence.
Running your radiology practice will go much more smoothly when you computerize as much as possible and add a RIS to your system. You will save a great deal of staff time inputting patient records, scheduling appointments, accessing the latest images and sharing information with referring doctors.
Now what remains is for you to select the most appropriate RIS application for your practice and look into training to help bring your staff up to speed on using this important software tool.
Key Takeaway:
Trying to get by with an old-fashioned, paper-based method for keeping track of patient records is a hindrance to your practice.
Radiology practices that fail to computerize run the risk of losing patients as well as employees who know about more efficient options.
Before you decide to implement a radiology information system in your practice, it's useful to consider the pros and cons.
Make sure that your software provider updates the RIS software periodically.
You may need to allocate time and other resources to ensure that your staff is properly trained in using the new RIS.
Referring physicians will appreciate the convenience you offer by transmitting patient information via a network from the RIS.
For more information on RIS software and how it will benefit your practice, please click here to download our free ebook, "5 Vital Things You Need to Know About RIS Software."
About Stephen O'Connor
Stephen O'Connor is the Director of Brand and Digital Marketing, responsible for many aspects of Advanced Data Systems Corporation's (ADS) marketing, including product marketing, customer acquisition, demand generation, brand, brand design, and content marketing.
Stephen has more than 20 years of healthcare industry experience. Prior to ADS, Stephen spent 11 years at Medical Resources Inc. (MRI), most recently as the Manager of Marketing & Internet Services, where he and his teams were responsible for all marketing efforts and the market positioning of MRI's services.
Stephen spends his day's planning, writing, & designing resources for the modern healthcare professional.