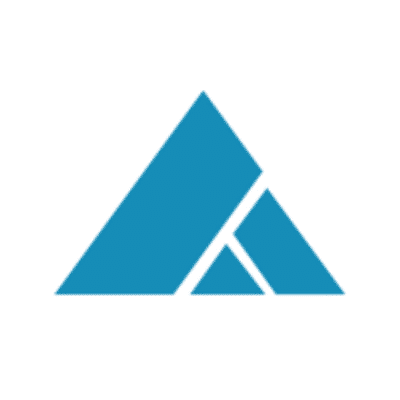 Pros and Cons of Telemedicine Software
Industry News | Healthcare Advice | Patient Portal | Telemedicine Software
With the popularity of telemedicine on the rise, countless healthcare providers find themselves wondering whether or not they, too, should take the plunge towards modernization. Since the American Telemedicine Association's founding in 1993, motivated individuals within the community have been pushing to expand telehealth technology companies and boost patient access to care; now, as many as 90% of healthcare executives have moved to develop or implement telemedicine programs into their organizations.
There are ups and downs to any new technology. Telehealth is no exception. While the concept is often lauded for its capability to bring healthcare to rural patients and expand upon patient rights, it's not without its downsides. Troubles with training, equipment, and care continuity should all be considered before making the leap to adopt a telemedicine solution.
Below, we'll touch on some of the most notable advantages and disadvantages of bringing telemedicine into a healthcare practice's fold. Each provider and patient is different-- so there's no hard and fast solution to questions concerning what's best-- but you'll get a good handle on the key factors to consider before implementation.
The Pros of Telemedicine Software
Patients Have a Convenient Means to Access Care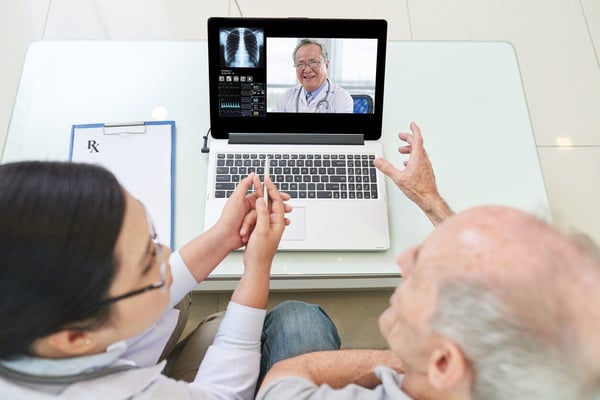 Healthcare is about helping patients live out the best versions of their life possible; it's about restoring and maintaining health, educating the public about smart choices, and being a helping hand in a time of need. These are lofty goals when you look at the average American-- overworked, exhausted, moving from commute to work to school pickup to commute to home to bed.
A global survey by Cisco found that nearly 75% of patients prefer easy access to healthcare services over the phone or Internet over in-person services. Can we blame them? Adopting a telemedicine strategy allows you to meet the varied needs of your patients without having to worry about impossible scheduling conflicts.
Improved Specialist Access
Many patients struggle to get a foot in the door with specialists, especially if they've yet to receive a diagnosis. This is especially true of patients in rural or remote areas, who have access to roughly 43 specialists per 100,000 members of the general population. Getting in to see a specialist is tough-- why not make it easier with telemedicine?
Patients won't have to worry about lengthy commutes and the out-of-pocket expenses that healthcare travel brings with it. No matter where a patient is located, they can be referred to the appropriate specialist and interact with that very same specialist over the phone.
Increased Patient Engagement
Half the battle of maintaining health is getting patients involved and invested in their own care and well-being. A disconnected, apathetic patient is not a healthy one-- and you stand a much better chance of dealing with proactive patients if you allow them to receive care on their own terms. Disengaged patients don't just cost your office money-- if they wind up in poor health, they can impact everybody around them.
Implementing a telehealth solution within your practice is a surefire way to ensure that patients begin maintaining more regular care schedules. There's a minimal chance that somebody will skip an appointment over the phone-- but coming to the office, spending time waiting, and engaging in social interaction? Any healthcare professional knows that this is cause enough for countless patients to miss appointments every day.
The Cons of Telemedicine Software
Limited Opportunity for Physical Examinations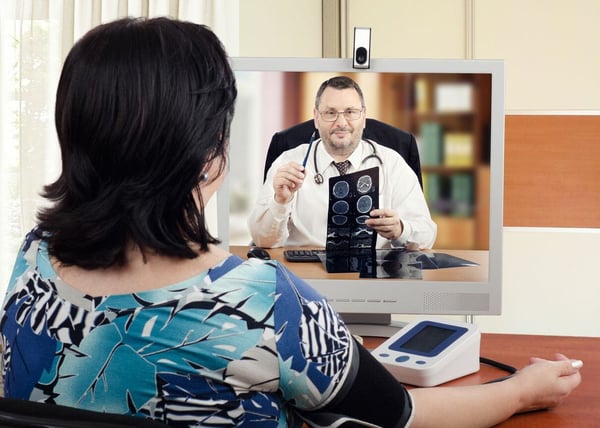 This is perhaps the most obvious drawback to telemedicine. If you're speaking to a patient remotely, you can hardly perform a thorough physical exam. Many appointments don't require that patients be physically examined, but what can you do when the process is a necessity?
Unfortunately, not much. Some practices opt to leverage live video communications, which can offer some insight into a patient's physical wellbeing, but doesn't provide the same level of information as a real physical exam. Some physicians may not be comfortable providing diagnoses without a thorough physical examination. This can present a major roadblock to telemedicine implementation.
Technical Difficulties
Anytime someone chooses to rely on technology-- whether it be for entertainment, work, or anything else-- they run the risk of running into glitches and other technical problems. Virtual visits can be cut short due to poor Internet connection, overworked computer systems, and countless other potential issues.
Providers should also keep in mind that not all of their patients are likely to be technologically literate. Those who work with older populations or those with cognitive disabilities, especially, may struggle to implement telehealth offerings.
It's also essential to remember that telehealth implementation calls for the use of new software and equipment within an office. The technical training required to bring staff up to speed isn't always cheap or easy-- it can present trouble in an office and be a pain point for employees who are trying to juggle day-to-day activities alongside implementation.
Reduced Care Continuity
In theory, telemedicine should make care continuity easier. It encourages patients to become active advocates for their own health and makes receiving care easier; but depending on your practice's setup, it could be contributing to troubles with care continuity, too.
Some providers offer their patients on-demand telehealth services. That means that patients can access a random provider at any time based on need. In cases where patient concerns run deeper than basic questions, this begins to present trouble relatively quickly. Incomplete patient history is never a good thing, and it's easy for records to get lost in the shuffle to and from new providers.
Conclusion
Interested in learning more about how you can consolidate your services and make information easier to access? Contact the team at Advanced Data Systems today. Our mission is to enable your practice to see more patients, be more mobile, and generate more revenue. We have over thirty years' experience in chasing this vision and changing the way that medical professionals do business. Whether you're ready to take on the telemedicine trend or not, you're sure to find innovative solutions that suit your practice's needs and make work easier.
About Advanced Data Systems Corporation
Since 1977, clients have relied on the ADS team and our intelligent automation solutions and services. The MedicsCloud Suite, ADS's latest generation of rules driven financial, revenue cycle, practice management, clinical charting and reporting, and mobility/engagement platforms, are used by clients to produce maximized revenue and efficiency for their practices, groups, and enterprise networks.

MedicsRCM (ADS RCM) is ideal if comprehensive outsourced revenue cycle management and billing services are preferred. MedicsRCM also uses the MedicsCloud Suite.