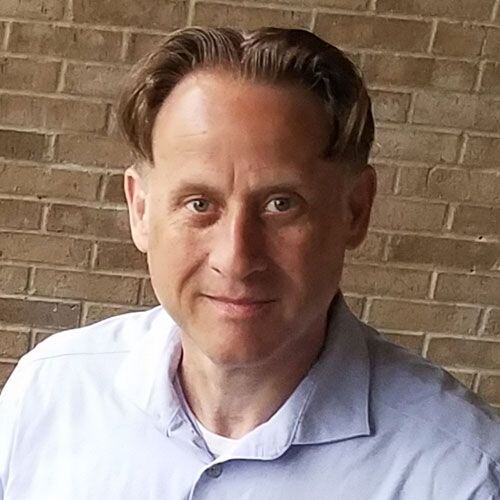 Strengthen Your EHR Data Security with These 4 Tips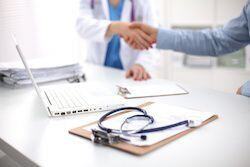 Patients place a great deal of trust in medical organizations, and when you are in charge of looking after the health and safety of a group of patients, you are also responsible for protecting their private and sensitive data. All the information you maintain on patients in your electronic health records software is valuable and quite appealing to criminals bent on breaking into the system.

Data security is particularly important when it comes to healthcare since medical information in the wrong hands can ruin people's careers and even destroy families. Patients are also vulnerable to identity theft and face having their bank accounts drained and credit destroyed if criminals can access their private information. With that in mind, here are four tips to help you strengthen your EHR security.


1. Stress the Importance of Security to All Staff Members
There is no need to assume that any of your staffers are fully aware of the requirements of data security when it comes to EHR applications. You'll want to foster a culture of security amongst your team members, noted a recent article at Government Health IT. When you stress just how important it is for your staff to follow best practices and alert them to the possible ramifications that occur with data breaches, you can expect that they will take the matter seriously.

You can make it personal. Ask members of your team how they would feel if their own data was exposed, or how they would react if their family or friends suffered such a data loss. This can encourage them to be more careful with the information they routinely work with.


2. Assess the Risks of Your EHR System
One of the most important things you can do to protect EHR data is to go with a software provider that has a proven track record of protecting sensitive patient files. It is a good idea to have a third party evaluate the EHR software.

When you do a risk assessment, you'll quickly see where the system is vulnerable to threats, both from outside and from inside (an employee breaking the rules). Note that EHR software lets you control access to records to specific members of your team. You can use the system to highlight who accessed what information and when as part of your ongoing audits.


3. Test the System for Weaknesses
Government Health IT also recommends that medical organizations periodically test their EHR system to see if there are any emerging weaknesses.

This is a good idea because maybe a bug is in the software that no one detected previously. Or, someone may have changed settings in the application that could make it easier for intruders to access the data.


4. Create a Plan to Prevent and Recover from Data Breaches
You don't want to dwell on the fact that your EHR system could be vulnerable, but it's important to think of worst-case scenarios.

Develop a plan to prevent data breaches from occurring in the first place. But you should also have the presence of mind to plan what you should do to recover from a data breach.

You undoubtedly went into the healthcare industry because you want to help people. Part of your responsibility of taking care of patients is to keep close watch over the private details they surrender when discussing their situation with your staff. If you fail to safeguard the information you store in your EHR system, you could see your practice go out of business after patients resort to lawsuits after your failure to protect their sensitive data. By following these tips, you will be well on your way toward improving your EHR data security.


Key Takeaway
Medical organizations have an enormous responsibility to protect the sensitive and confidential data for each of their patients.
Make sure you work with a software provider that has a good history of developing EHR systems with robust data protection.
Assess your EHR setup and analyze it for potential security vulnerabilities.
It's a good idea to periodically test your EHR system against intruder attempts.
If you are lax in security and fail to safeguard patient information, your patients may become victims to identity theft or see their private details made public.
About Stephen O'Connor
Stephen O'Connor is the Director of Brand and Digital Marketing, responsible for many aspects of Advanced Data Systems Corporation's (ADS) marketing, including product marketing, customer acquisition, demand generation, brand, brand design, and content marketing.
Stephen has more than 20 years of healthcare industry experience. Prior to ADS, Stephen spent 11 years at Medical Resources Inc. (MRI), most recently as the Manager of Marketing & Internet Services, where he and his teams were responsible for all marketing efforts and the market positioning of MRI's services.
Stephen spends his day's planning, writing, & designing resources for the modern healthcare professional.