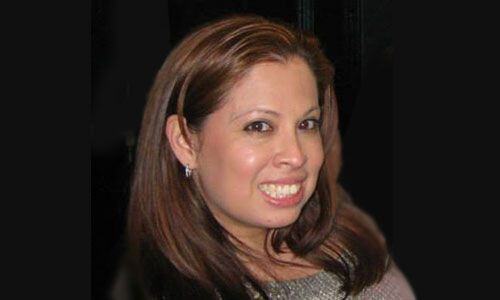 The Pros and Cons of Telemedicine
Anyone who has endured spending too much time in a crowded waiting room waiting for a doctor can appreciate the benefits of an early and much-missed aspect of our healthcare system: the humble house call. And if you've ever felt so sick that you would much more prefer having a doctor see you at home than endure spending even a minute in a waiting room with other coughing individuals, a house call would be ideal. It helps conserve your strength as well as keep you from infecting others in public.
However, there are too many people and not enough medical professionals currently working (let alone in the educational pipeline) to enable us all to enjoy the benefits of house calls that so many doctors used to make, carrying their iconic black bag with the basic tools and medicines of their trade.
To address the need for more convenient healthcare delivery while acknowledging that in-person house calls are a luxury the system cannot really afford, computer scientists are aiming their talents at developing robust telemedicine systems.
Telemedicine consists of connecting medical professionals with patients over a network, such as phone lines or the Internet, using the audio-visual capability currently built into most smartphones, tablets, desktops, and laptops. Not everyone is going to be on board with telemedicine, especially in the earlier stages. Here are the pros and cons of telemedicine.


Initial Consultations
A pro of using telemedicine for an initial consultation is that the patient can get immediate access to a medical professional, regardless of location.
A con is that the doctor cannot actually touch the patient or take readings. In the initial stages of general telemedicine adoption, we can expect it will be used more to do things such as diagnose a case of the flu or to conduct a mental health evaluation.


Follow-Ups
If your office visit to a doctor consists of him or her hearing how much it hurts or doesn't hurt or to see if a rash has subsided, there may really be no need to physically be there. This is a major pro for telemedicine. A con is that there may be some other changes in the patient that can only be identified through direct examination.
But if a patient is checking in to see if another week of antibiotics is needed and this can be determined through a series of questions, telemedicine is obviously ideal.


Diagnosis and Telemetry
Diagnosing patients can be done through telemedicine, but with so many specialties, a con is that not all diagnoses can be made without actually touching the patient or getting labs on the spot. But when a patient's description and a visual inspection via camera will suffice, telemedicine has the clear advantage.
When telemetry is involved, there are more pros. A device can keep track of a patient's cardiovascular system, blood sugar and other levels, and so on and letting a doctor or nurse see these results (with automatic alerts if a threshold is reached).
The patient won't have to leave the nursing home just to get basic monitoring. What's more, the information will be more abundant if collected continuously through telemedicine rather than during periodic data dumps during actual office visits.


Treatment
We're a long way off from delivering actual treatment via telemedicine, but this is a prospect that we'll need to keep in mind. Treatment by remote will be possible when we can hook up devices and robotics to the system.
There will be years of quality control and testing to make sure that a doctor can administer a treatment, ranging from an injection to applying a cast or performing a procedure of any type.
It's easy to imagine that while many patients and doctors would consider this advanced capability to be a pro, the negatives include equipment malfunctioning and a sudden change in patient health status (some kind of emergency or other unanticipated crisis).
We're a long way from an era when doctors would arrive by horse or on foot with their black medical bag to make a house call. The prospect of routine telemedicine and reducing the number of times patients must actually come into the office for diagnosis, follow-ups and even some kind of rudimentary treatment make telemedicine one of the more exciting developments of the modern computerized age.


Key Takeaway
House calls by doctors are a thing of the past, but the convenience of house calls may reappear in the form of telemedicine.
Security and integrity of the network must be ensured before patients and doctors can routinely use telemedicine.
Faster data connections, ease of massive data storage, high-resolution camera and universally available, powerful computing finally make telemedicine a real possibility.
Diagnosis and follow-up visits will be the less complicated types of telemedicine, but eventually, robotic advancements should enable actual treatment from remote.
About Christina Rosario
Christina Rosario is the Director of Sales and Marketing at Advanced Data Systems Corporation, a leading provider of healthcare IT solutions for medical practices and billing companies. When she's not helping ADS clients boost productivity and profitability, she can be found browsing travel websites, shopping in NYC, and spending time with her family.