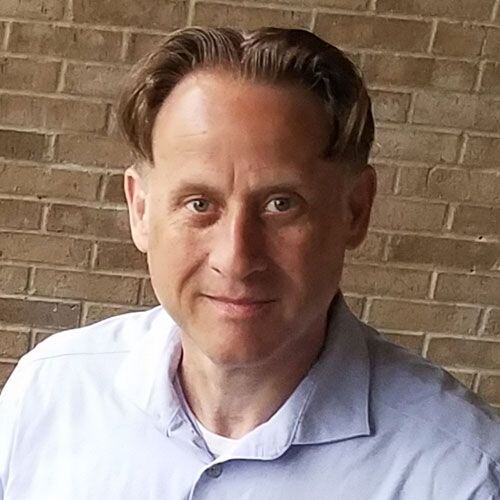 Top 5 Risks During an EHR Implementation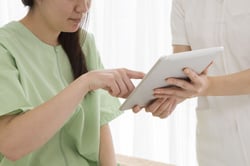 Implementing an electronic health record (EHR) has the potential to enhance healthcare delivery and expedite reimbursements. However, there are several significant risks for providers. Converting a manual system, or updating to a customized system, can be overwhelming for patients and staff members.
Sadly, many providers either delay implementing an EHR or fail to adequately prepare, exposing themselves to increased financial and reputational risks.
The Problem: Planning Failures
In 2009, studies reported that as many as half of all complex software implementations failed. Those numbers are improving as more sophisticated software options emerge. However, key reasons for failed attempts remain.
While a full-scale launch may work well for a practice with a single physician and a small staff, a large orthopedic practice with multiple surgeons, PAs and a radiology department may benefit more from a phased implementation, or a side-by-side roll out that functions alongside an existing system that enables careful examination of the impact on small groups and departments. Designing a launch plan that fits the practice is crucial for success.
The Problem: Stakeholder Hesitation
Although we live in a digital world, not everyone is thrilled about the shift toward depersonalizing healthcare services. Many patients complain about their physician focusing more on their laptop than the conversation in progress. Some staff members balk at having to learn new systems for billing and scheduling.
Gaining support from patients and staff members is crucial. Patient education and on-going internal training are instrumental in relieving stress associated with the transition.
The Problem: Financial Exposure and Delayed ROI
Like any investments, it may take several years to see significant returns on investment after integrating a new EHR. Investing in an off-the-shelf EHR solution that doesn't allow customization for your specialty, whether it be cardiology or family practice, may result in money spent on a solution that won't accomplish favorable outcomes.
A best-fit system improves patient care, eliminates data entry duplication and enhances documentation within a framework customized for daily operations. The key to selecting practice EHR is vetting software providers and technology capabilities before making a decision. The AMA recommends physicians choose a design that meets exam room needs and best serves the doctor and the patient.
The Problem: Maintaining the Status Quo
It is vital that every practice administrator realizes implementing a new EHR requires a total redesign of internal workflow patterns. Everything from patient visits to billing and coding will change dramatically.
Clinicians have to become more aware of every step in the revenue cycle, developing a clear understanding of technology and processes. Failure to consider every touch-point will expose the practice to increased operating costs associated with duplication and remediation when issues arise if existing policies and processes are not modified.
The Problem: Privacy and Security Breach
HIPPA compliance and data protection pose serious risks for healthcare providers. Studies show that health records are exponentially more valuable to cyber-criminals than personal credit card data. Don Jackson, PhishLabs' Director of Threat Intelligence, says each health credential can bring 10 to 20 times the value of a single credit number because you cannot void a record in the same way you can void a credit card. Integrating best-in-class technology with advanced security features is the only way to ensure maximized data protection.
Conclusion:
While implementing EHR solutions is critical to enable efficient collaboration and enhance patient care delivery in the twenty first century, there are significant financial and reputational risks. Careful consideration is required to ensure the system selected is a best fit model designed around the practice and all stakeholders.
Key risks associated with implementation include:
Lack of training and education that creates stakeholder hesitation
Improper launch that stymies a smooth transition
Over- and under-investing strategies that delay ROI
Poorly designed systems that don't serve the practice or patients
Inadequate security and privacy invasion protection
About Stephen O'Connor
Stephen O'Connor is the Director of Brand and Digital Marketing, responsible for many aspects of Advanced Data Systems Corporation's (ADS) marketing, including product marketing, customer acquisition, demand generation, brand, brand design, and content marketing.
Stephen has more than 20 years of healthcare industry experience. Prior to ADS, Stephen spent 11 years at Medical Resources Inc. (MRI), most recently as the Manager of Marketing & Internet Services, where he and his teams were responsible for all marketing efforts and the market positioning of MRI's services.
Stephen spends his day's planning, writing, & designing resources for the modern healthcare professional.