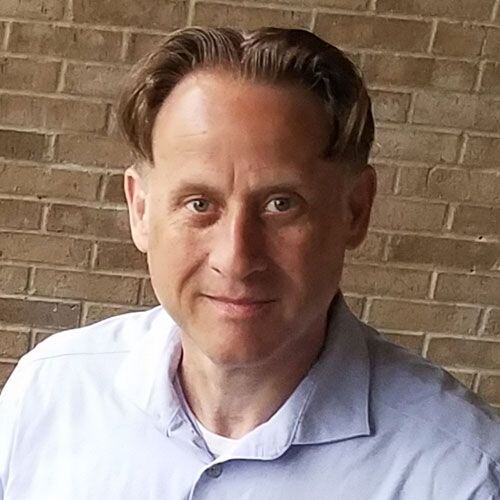 Top 5 Risks You May Encounter After an EHR Software Implementation
Medical practices both large and small are coming to see the benefits of deploying electronic health record software at their facilities. Making the transition from an old-fashioned, paper-based system for tracking patients' charts to EHR software is not something to take lightly. But the longer you delay the inevitable computerization of your practice, the longer it will take to get your employees trained and up to speed with using the new system.
Without electronic health record software in place, your medical practice will not be eligible to receive financial incentives from the government. This is because Medicaid and Medicare claims must be processed with certified EHR software as your physicians demonstrate meaningful use of EHR technology.
EHR software makes possible digital charts for each of your patients. Medical practices, hospitals, clinics, and other healthcare providers deploy EHR software because it's much easier and convenient to type in information once instead of writing it by hand in a paper record.
---
Get answers to your toughest EHR questions. See how an EHR Software System will benefit your organization with our free ebook.
---
With an EHR, physicians and nurse practitioners can access a patient's information from any location in the building through the computer network. This saves a great deal of time, such as when a doctor is out doing rounds at an affiliated hospital and needs to follow up on patient care as soon as possible.
EHR software also makes it easier to control access to sensitive, confidential patient data. Instead of locking the filing cabinets and keeping track of which employees are permitted to open them, you can designate access levels with the software. Then, you can audit employee access to patient files to make sure all data inquiries are appropriate.
With that in mind, it will be useful for you to consider the top five risks that your practice may encounter after an EHR software implementation.


Risk #1: The Cost
Cost may be one of the most important factors to consider. Depending on which vendor you work with, the cost to implement your new EHR and use it could be more expensive than your initial budget anticipated.
The knowledge and skill level of your staff must be taken into account as well. Savvier employees will pick up the basics of using the EHR software pretty quickly, but others may require extra training and support.
You and your stakeholders should understand that while EHR deployment has some up-front costs that you'll need to absorb, in the long run, this software will save you time and money.
The return on your investment is not just financial, of course. Staff will have better morale because they are less stressed now that they have a robust EHR in place and patients will appreciate that you value their time by using laborsaving EHR technology.


Risk #2: Security and Privacy Violations
While most EHR systems are safe and secure, doctors and practice managers still have legitimate worries about data breaches caused by ransomware and other cyber security hacks.
Privacy issues faced by most practices include data tampering, loss of data following a natural disaster, and unauthorized access to patient information, noted a recent article from USF Health. Your response should be to factor such risks as you select a security policy. Work with your software vendor and IT department to iron out any kinks as you shore up the firewall and other protections.


Risk #3: Usability
Education is key whenever you implement new software. Without proper training, it can be difficult for some medical practices to learn how to use the EHR system. Sometimes the problem lies not with user error but with the system itself, which may have a clunky interface with options that are hard to find.
What you need is an EHR system that is easy for your team to navigate and that is simple to learn.
For example, ADS' own WindowOne architecture places needed data at the user's fingertips in virtually every MedicsDocAssistant window view, dramatically reducing keystrokes and mouse clicks and optimizing encounter capture. As bottlenecks are eliminated, your staff enjoys increased workflow. What's more, the system operates in real time. Newly inputted data is visible by all authorized users across the entire enterprise as soon as the patient information is entered.
At least initially, an EHR could be more difficult for your team to use than a paper-based system. But with time and training, the obstacles will melt away, and you will find that ultimately, EHR systems are much more efficient.


Risk #4: Time and Data Migration
When you install the EHR software, you will have a lot of patient records now on paper that you'll have to bring into the system. Transcribing paper records into the EHR system can be time-consuming. Someone will have to type it in, and the risk is that medical professionals must make sure that no information is lost in the process. You'll need to be realistic about how long the process will actually take, noted a report from Healthcare Business & Technology.
One method to speed things up is to use optical character recognition software. You scan the paper document and the software converts the text and numbers into machine-readable data. While this is largely automated, you will still need to monitor the process and proofread files to make sure there were no glitches in word recognition.


Risk #5: Interoperability
Your new EHR software system will not be the only application running in your busy medical practice, of course. Lack of interoperability is a major risk that you need to account for before purchasing your EHR application. Without this capability, your team won't be able to share patient information.
It is a good idea to have your IT department verify that the EHR software will be compatible with all other systems, such as practice management software or unique software that was developed exclusively for your organization.
Stakeholders at medical practices that are about to implement EHR software can count on seeing many improvements in how employees create new patient records, add information to their charts, and share information over their network. They know that electronic health records are superior to the old-fashioned method that used paper. Being aware of the top five potential risks that you may encounter after EHR deployment will help you prepare your staff with sufficient time for training and practice sessions.


Key Takeaway:
Medical practices are transitioning from paper-based systems to electronic health record software.
Deploying certified EHR software is required before medical practices can attest to meaningful use and get financial incentives from Medicaid.
One of the top risks you face after EHR implementation is unforeseen costs associated with purchasing the software as well as for training and support.
Another major risk is lack of training, but you can mitigate that by planning ahead for employee instruction, perhaps hiring a consultant to help them get up to speed.
Security issues are another important risk to consider. You need to use passwords and a strong firewall to protect patient data from identity thieves and other cyber criminals.
The risk of interoperability problems between your new EHR application and other software already installed can be avoided if you work out the logistics with your software provider before deployment.
For a comprehensive look at EHR software and how it can benefit your practice, download our free ebook, Electronic Health Records Software: A Vital Component to Any Modern Medical Practice.
About Stephen O'Connor
Stephen O'Connor is the Director of Brand and Digital Marketing, responsible for many aspects of Advanced Data Systems Corporation's (ADS) marketing, including product marketing, customer acquisition, demand generation, brand, brand design, and content marketing.
Stephen has more than 20 years of healthcare industry experience. Prior to ADS, Stephen spent 11 years at Medical Resources Inc. (MRI), most recently as the Manager of Marketing & Internet Services, where he and his teams were responsible for all marketing efforts and the market positioning of MRI's services.
Stephen spends his day's planning, writing, & designing resources for the modern healthcare professional.