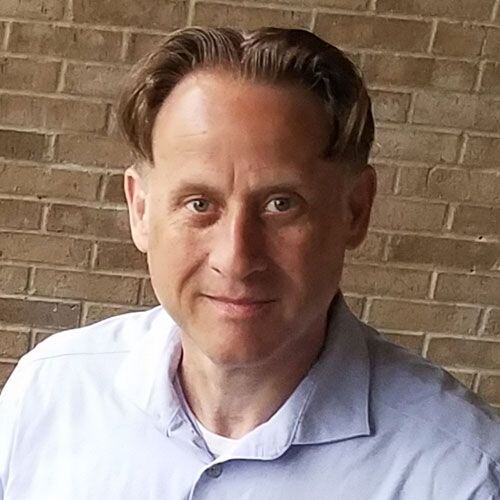 Trends in Revenue Cycle Management
In the aftermath of the massive numbers of COVID-19 infections from the global coronavirus pandemic, medical practices large and small are reassessing their revenue cycle as they begin to see more patients coming back. After years of social distancing and shelter-in-place orders, you can assume that more of your patients will be entering your doors once again for appointments that they canceled or procedures and tests that they put off.
And as you examine the flow of revenue, it's useful to consider making the most out of your revenue cycle management setup.
After all, efficient revenue cycle management is at the heart of your organization's continuing success. Whether you use your own standalone RCM system at your facilities or you outsource this important task to a third-party company via cloud computing, it pays to stay on top of emerging developments that pertain to the billing process. Paying attention to trends in healthcare revenue cycle management will help you get more out of your business.
Here are five big RCM trends that you will want to keep an eye on in 2022:


1. Medical Practices Will Focus on a Patient-First Approach
To boost the flow of revenue in your organization, it will be prudent to adopt a patient-centric attitude, especially as you seek to build up business to pre-pandemic levels. As noted by Healthcare IT Today, medical professionals will be looking at how they can implement and integrate best practices with digital delivery systems. Automation makes it easier to focus more attention on each patient, both in the examination room as well as online.
You can anticipate that physicians' offices will adopt technology more than ever before, such as to connect with patients on social media channels. Beyond using technology for improving engagement, practices will focus on patients by digitizing such workflow processes as booking appointments, processing payments, and handling billing.
2. Making Payments Easier for Patients and Staff Alike
Patients, which you may also view as "customers" from a business-planning perspective, tend to be loyal to their physicians and nurses to a certain extent. But they are also savvy consumers of digital information and are accustomed to paying bills and doing banking with online systems. So one area where you can help patients and encourage their loyalty could be to offer payment plans.
Unfortunately, economic pressures and a downturn in the economy caused by so many individuals losing their jobs during the height of COVID-19 have caused patients to skip healthcare services. When you determine that patients have the ability to pay medical bills over time instead of all at once, you can offer them a plan where they reimburse you for services on an incremental basis, per Healthcare IT Today.
3. More Telehealth Opportunities to Free up Staff and Make Appointments More Convenient for Each Patient
If you haven't implemented a telehealth system for your patients yet, you might want to reevaluate this kind of software and technology system. A recent report from Access Healthcare notes that telehealth is a $250 billion business, having increased usage 38 times during the coronavirus pandemic.
You may recall how the Center for Medicare and Medicaid Services adjusted the physician fee schedule in 2021 to now include telehealth codes. Virtual meetings came into vogue as people sought to stay away from situations where COVID could be transmitted from person to person. Offering telehealth options to patients could spell the difference between more appointments being canceled or more appointments being kept. And this means improvements in your revenue cycle, going forward.
4. Analytics and Other Data Tools Will Take Center Stage
As more practices turn to use analytics to extract more value out of the data that they gather on each patient being served, you can expect that your team will start to make more use of software that makes predictions about patient behavior, such as tracking patterns to see who is taking a long time to pay their bills. Analytics are proving to be one of the more important trends in healthcare revenue cycle management to keep an eye on.
Analytics also help you spot errors made by staff and figure out which kinds of claims are more likely to be denied. When you combine this ability with analytics to study your key performance indicators for the revenue cycle, you'll be on your way toward improving the flow of cash in your practice.
5. Machine Learning In Concert With Payer Portals
Artificial intelligence, also known as machine learning, is making headways in many industries, with healthcare being no exception. Especially with increasingly complex payer rules, if you haven't been working with AI and machine learning yet, you may start benefiting from it to bolster your revenue cycle management in 2022.
For example, Access Healthcare noted that automated payment posting and the ability to get automated status improves how you manage denials. A payer portal encourages automation on the payers' side too. With so much data being stored and analyzed directly from cloud computing systems (Software as a Service or SaaS), your practice can access this fast-moving data from any location using a tablet, smartphone, or laptop.
Medical organizations need to take advantage of the latest in software and computer technology if they want to maintain their position in the healthcare industry. Those that keep their eyes open regarding revenue cycle management will take steps to install modern RCM software at their facilities to speed up patient payments. Anyone who is following trends in revenue cycle management will know that using updated software will be crucial for the success of their enterprise.
In some cases, the prudent strategy will be to outsource their RCM services, leaving the increasingly complicated tasks to professionals that focus on revenue and no other tasks.
Need ADS RCM to rescue your revenue cycle?
About Stephen O'Connor
Stephen O'Connor is the Director of Brand and Digital Marketing, responsible for many aspects of Advanced Data Systems Corporation's (ADS) marketing, including product marketing, customer acquisition, demand generation, brand, brand design, and content marketing.
Stephen has more than 20 years of healthcare industry experience. Prior to ADS, Stephen spent 11 years at Medical Resources Inc. (MRI), most recently as the Manager of Marketing & Internet Services, where he and his teams were responsible for all marketing efforts and the market positioning of MRI's services.
Stephen spends his day's planning, writing, & designing resources for the modern healthcare professional.