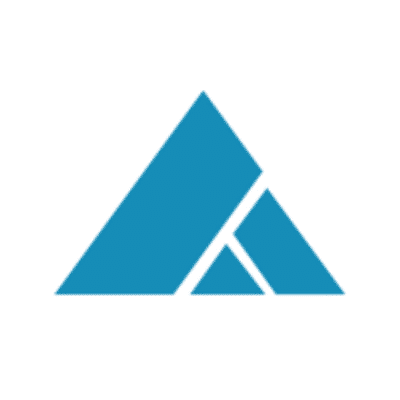 What Is a Radiology Information System?
Electronic Health Records | Industry News | Radiology Information System
One of the greatest challenges in providing excellent patient care is inefficiencies in data processing. This ranges from new patient processing to scheduling, initial consultations, and follow-up appointments to billing for services. The best radiology information system alleviates the day-to-day pressures of inefficient data entry and report generation giving you and your staff the time to do what you do best, take great care of your patients. Keep reading to learn more about what a radiology information system is and how it can improve efficiencies in your radiology practice.
What Is a Radiology Information System?
A radiology information system (RIS) is a software system used to create, store and manage medical imagery and other related data. It is particularly useful to track billing information and radiology imaging orders. Radiology practices frequently use this networked software system in concert with VNAs and PACS to manage billing, record keeping and image archives.
Who Uses Radiology Information Systems?
Radiology information systems are used by everyone from billing specialists to radiologists. From your receptionist who enters the medical history of each new patient who walks through your doors and schedules all appointments to your financial accountant who runs accounts receivable reports to identify patients or insurance companies who are behind on payments, there is a place for a well-designed RIS in every part of your business.
Why is a RIS Used?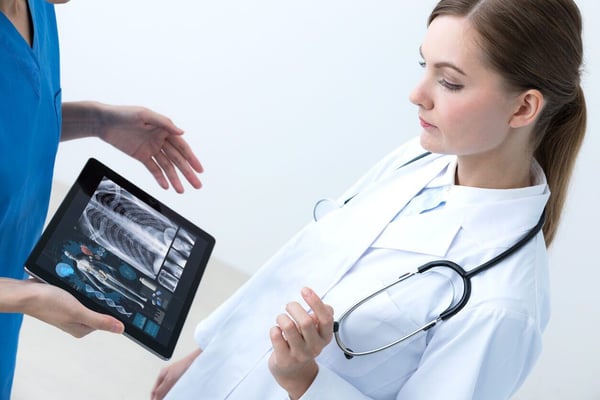 A radiology information system is used to improve efficiencies within radiology practices. There are many benefits to using such a system. One of these is the efficiency of data entry. It prevents duplicate information from being entered. It ensures all necessary information is entered and makes it very hard to make mistakes. Since there is no duplication of data entry, there are fewer chances to make mistakes and fewer mistakes to correct.
Scheduling
An RIS makes inpatient and outpatient scheduling simple by giving a clear picture of what times are available for scheduling. This efficiency allows patients to leave sooner and get about their day. It also gives your staff more time to focus on more critical tasks. Furthermore, it is much easier to follow up and remind patients of upcoming appointments. This results in less revenue lost from missed appointments.
Billing
One of the greatest challenges faced by radiology practices is a long revenue cycle. A radiology information system allows for detailed, easy-to-pull financial reports so you can see clearly who owes you money, how much they owe and how late their payments are. An RIS can also process automated claims and process electronic payments which results in more time for your accountants to perform more important tasks.
Information Sharing
Sometimes, you need outside help to diagnose a patient or develop an effective treatment plan. In the past, this would mean mailing relevant information such as medical history and CT images. Not only was this costly, but there was a significant delay in the receipt of information. Today, many radiology practices are using an RIS to send medical records and imaging to specialists securely and instantaneously. Once gated credentials are submitted to verify identity, you can collaborate in real time on a case whether your partner is on the other side of the building or across the world.
Meets MACRA Requirements
An RIS offers MACRA dashboards that ensure you meet all reporting requirements for MACRA, or the Medicare and CHIP Reauthorization Act, which was passed by Congress in 2015. This prevents your practice from being hit by significant non-compliance penalties and ensures proper reimbursement.
The Bottom Line
For more information on what a radiology information system is, contact us today. To learn how our system can improve the efficiency of your practice, schedule a live, personalized demo. We would love for you to see for yourself why thousands of your colleagues trust our systems every day.
About Advanced Data Systems Corporation
Since 1977, clients have relied on the ADS team and our intelligent automation solutions and services. The MedicsCloud Suite, ADS's latest generation of rules driven financial, revenue cycle, practice management, clinical charting and reporting, and mobility/engagement platforms, are used by clients to produce maximized revenue and efficiency for their practices, groups, and enterprise networks.

MedicsRCM (ADS RCM) is ideal if comprehensive outsourced revenue cycle management and billing services are preferred. MedicsRCM also uses the MedicsCloud Suite.