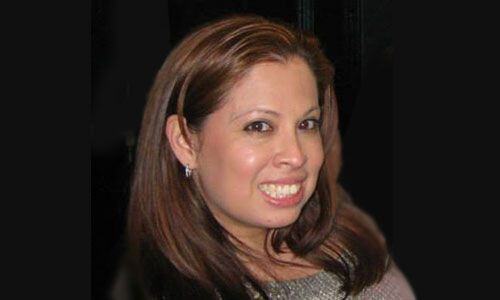 What is Clinical Decision Support, and Why Is it Important?
Each decision you make in a health care environment can lead to life-or-death consequences. That's why medical professionals study throughout their career. They have to stay current on best practices. But that's only part of the picture. They need all the help they can get. This is where clinical decision support becomes a factor.
Clinical decision support delivers precise knowledge to improve patients' health and well being. It also helps professionals deliver better quality health care. CDS also includes important details that are relevant only to specific employees.
A report from Health Information Technology explains that CDS tools "include computerized alerts and reminders to care providers and patients; clinical guidelines; condition-specific order sets and focused patient data reports along with summaries."
The implication is that these tools are always available to give medical professionals useful details at the right time. This timely information makes work go smoothly. For example, a clinic's CDS prompts a worker to ask a patient a certain question when adding final details to a patient's medical record in the examination room.
CDS tools usually include documentation templates support for making diagnoses. They provide reference information as needed while the employee finishes tasks.
Main Benefits of Clinical Decision Support
Are you preparing to make the case for devoting resources in your organization for clinical decision support? If not, consider the main CDS benefits, per Health IT:
Reduce or avoid the number of adverse medical events
Curb preventable mistakes
Boost employee efficiency
Improve cost-benefit ratio and bottom line
Increase patient's quality of care
Strengthen the likelihood of favorable outcomes
You may already use electronic health records software in your organization. If you don't use an EHR, you'll want to install one now as part of your CDS system. An EHR works hand in hand with the capabilities you get with a clinical decision support setup.
CDS Success Story
Strategic thinking goes a long way toward developing your clinical decision system. The Centers for Disease Control and Prevention gives an example of focusing on preventing cardiovascular disease.
"This Domain 3 strategy can be used to facilitate care in various ways—for example, by reminding providers to screen for CVD risk factors, flagging cases of hypertension or hyperlipidemia, providing information on treatment protocols, prompting questions on medication adherence, and providing tailored recommendations for health behavior changes."
You can get a better sense of how useful a formal clinical decision support system can be by looking at a Nebraska facility using a CDS system.
As noted by the CDC, South Omaha Medial Associates is a family- owned and operated clinic in South Omaha, Nebraska. It primarily serves low-income patients.
SOMA collaborated with Wide River Health Information Technology. Also joining the effort were Douglas County Health Department and the Nebraska Department of Health and Human Services. They combined forces to set up a new Clinical Decision Support System for SOMA.
The CDSS prompted the clinic to increase its "use of EHRs and implemented systems to better identify patients with undiagnosed hypertension, increase use and monitoring of clinical quality measures, and increase use of clinically supported self-measured blood pressure monitoring."
Thanks to changes SOMA made, it saw a 25% increase in patient visits. To recognize these improvements, Blue Cross Blue Shield gave SOMA its Blue Distinction Award. The prize acknowledges that SOMA met quality measures about patient safety and outcomes.
Setting up a Clinical Decision Support System
What goes into a CDS system? Understanding the goals of using a CDS helps you to prepare for setting one up. Or, you will be poised to hire professionals to help you set up a CDSS.
The U.S. government's Agency for Healthcare Research and Quality tells medical professionals that "Clinical decision support (CDS) provides timely information, usually at the point of care, to help inform decisions about a patient's care."
It points out that "CDS tools and systems help clinical teams by taking over some routine tasks, warning of potential problems, or providing suggestions for the clinical team and patient to consider."
With that in mind, you do have some flexibility when it comes to designing and setting up a clinical decision support system for your team. Taking a cue from the AHRQ, you should be aware that you can implement CDS on platforms ranging from the Internet to your electronic medical record network. The system will work on personal computers, laptops, tablets, smartphones. You can also rely on printed references materials.
The configuration you select will depend on factors including your current technology budget and staff preferences. You'll also take into account any training you and the team will need for using the CDS.
Getting Your Staff up to Speed With CDS
Whether you run a clinic, practice or hospital, it's useful to line up some audiovisual references for a staff introduction to CDS. To that end, we recommend you visit our informative Clinical Decision Support page today.
Key Takeaways:
Clinical decision support brings knowledge to caregivers to help them improve patients' health and the way professionals deliver health care.
CDS tools include computer alerts and reminders. They also involve guidelines for clinicians. Typically they have order sets that are customized for different medical conditions.
Chief benefits of clinical decision support include efficiency and improved patient quality of care. You can expect a reduced cost-benefit ratio. Patient outcomes should trend favorably.
An example of clinical decision support showed a Nebraska clinic increasing patient visits and starting to use electronic health records software to find undiagnosed hypertension cases.
Adopting a CDS system improves staff efficiency. It also boosts favorable outcomes and reduces bad medical outcomes.
Sources:
About Christina Rosario
Christina Rosario is the Director of Sales and Marketing at Advanced Data Systems Corporation, a leading provider of healthcare IT solutions for medical practices and billing companies. When she's not helping ADS clients boost productivity and profitability, she can be found browsing travel websites, shopping in NYC, and spending time with her family.