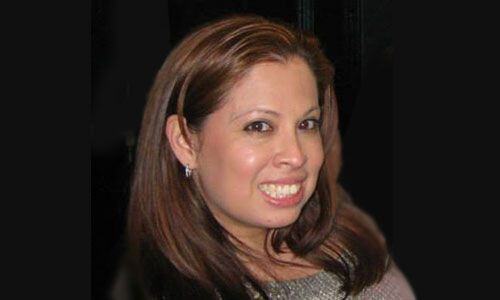 Why It's Time to Prioritize Patient Engagement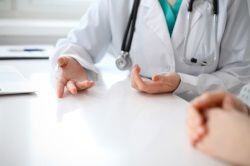 It often seems that people are far busier today than they were in recent years, and this is reflected in part by their growing use of smartphones while on the go.
Trying to stay constantly connected with friends, family and coworkers with a portable device that you keep with you at all times for research as well as entertainment can make for some frazzled nerves and increased frustration.
It's no wonder that patients may seem less engaged when they come to your medical organization, with so many distractions pulling at them and fighting for their attention. Getting them more involved in healthcare discussions and their treatment plans should be of paramount importance. It's clear that now is the time for you to prioritize patient engagement.


Reaching out to the Community
When was the last time your medical organization held an event for the local community? You might reach out to a specific group, such as seniors who have trouble with a particular type of disease or injury, for example or young mothers who need help with nutrition.
During a public meeting, you can ask members of the community for feedback and to learn more about what they want more of out of your practice, such as new services or additional specialists.


Helping Patients Help Themselves
When you open the door to the exam room and notice that the patient is armed with a list of questions or some articles from a magazine or website, you might be worried at first about how much time it will take to address the subject being raised.
However, their interest in learning more about a procedure, medication or alternative treatment for their condition can be just what the doctor ordered, so to speak. Using your computer in the exam room or in your office, you can go over the details that the patient has raised with him or her.
As you help patients help themselves by explaining what they are learning through their research, they will be more engaged. This can lead to improved outcomes so you will want to encourage patients to feel free to show you data and ask questions about it.


Deploying a Patient Portal
Satisfy your patients' need for faster access to their information by activating a patient portal with your Electronic Health Record or EHR software. Patients will log into the system from home or work using a computer or even a smartphone, such as while they're on the go.
They can ask questions of your staff as easily as dashing off an email, and get timely reminders about appointments or vaccinations directly from the portal.


Investing in Social Media
With so many of your patients relying on popular social media channels such as Facebook and Twitter, it would be a good idea to meet them where they already are online.
Use your medical organization's official social media pages to provide health tips, reminders and links to useful articles and videos on a regular basis to further boost engagement. When they see how you are making patient engagement a priority, you can count on them doing more to stay healthy.
The fact that you read this article shows that you are highly motivated to boost patient engagement in your organization. Making more of an effort to reach out to the local community and providing more informative resources to patients can go a long way toward solidifying your relationships with them. Prioritizing patient engagement should pave the way to increased success for their outcomes as well as bring in more revenue.


Key Takeaway
People are busier than ever before, which can make it more challenging to foster patient engagement.
Make an effort to reach out to the community to see what you might change to address their shifting needs.
Activating a patient portal with your electronic health record software gives patients more access to the information they need, leading to better engagement.
Taking to social media (to provide useful information) can help you interact more with patients and this can lead to improved healthcare.


About Christina Rosario
Christina Rosario is the Director of Sales and Marketing at Advanced Data Systems Corporation, a leading provider of healthcare IT solutions for medical practices and billing companies. When she's not helping ADS clients boost productivity and profitability, she can be found browsing travel websites, shopping in NYC, and spending time with her family.