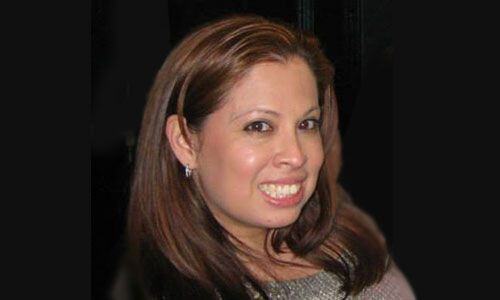 Why Patient Engagement Should Be your First Focus
Recent headlines demonstrate some patients will experience yet another change in healthcare coverage in 2017. Aetna plans to sharply reduce their participation in the healthcare exchanges (dropping coverage in 75% of the states they cover now), leaving them only offering policies in four states when the new year rolls around. They are joining other major carriers like United Healthcare and Humana who say operating in some states creates onerous financial burdens they aren't willing to face going forward.
This means some patients may be changing carriers for the third or fourth time since the Affordable Care Act was signed into law. Switching insurance providers typically means finding a new primary care physician or network. To ensure continuity of care, and better serve patients, physicians must focus on patient engagement as an avenue to improve outcomes.


It's Quality, Not Quantity That Matters Most
It is important to realize that many patients would prefer to establish long-term relationships with physicians they know and trust. However, when it comes to paying for medical services out of pocket, many Americans simply cannot afford that option today. Even those who have an insurance policy may not be able to see their doctor as often as they should. The Commonwealth Fund released study data that showcases the dilemma. More than half of the 31 million people who were underinsured in 2014 reported difficulties paying for medical services, and just under half (44%) admitted they needed more care than they could afford. When doctors are trying to improve patient flow and streamline processes to enhance productivity, it is critical they consider the quality of care every patient receives. It's not how long the encounter lasts, rather it is how good communication is during those precious minutes, that impacts outcomes and patient experiences most significantly.


Healthcare Services Focused on Patient Engagement Equal Improved Outcomes
There are numerous studies available that clearly demonstrate how important it is to increase patient engagement. For example, one study reveals that although 89% of adults living in the United States are not healthcare literate, and more than 6 in 10 report they often forget medical details discussed with their providers, these same patients value their doctor's opinion and try to listen attentively when he or she is speaking to them. Excellent communication skills – active, responsive listening techniques – help patients communicate better with their providers and remember information shared during visits, both necessary for increasing patient engagement and proactive health management.


Patient Satisfaction Drives Positive Outcomes
Take a moment to consider these illuminating findings.
A report published by Cardiovascular Quality & Outcomes confirms, "Higher patient satisfaction [is] associated with improved guideline adherence and lower inpatient mortality rates."
Patient experiences and engagement levels directly impact the financial health of medical organizations.
Using printed materials (after visit summaries, in-office posters and brochures, an opportunity to take notes) improves understanding and compliance outcomes.
The entire healthcare team must practice excellent communication techniques to achieve higher patient engagement rates.
Conclusion:
Patients, like doctors and other medical providers, want to achieve positive outcomes. Both groups face unique financial challenges in our ever changing healthcare landscape. Finding ways to help patients become active participants in their healthcare journey will lead to more consistent compliance and positive outcomes. Keep these key factors in mind as you consider shifting the practice focus toward improving patient engagement.
Excellent communication improves patient experiences. All staff should develop active listening skills to confirm patient understanding.
Written summaries provide valuable information that many patients need, but cannot remember after the visit.
Quality of care, not the amount of time spent with each patient drives positive outcomes.
About Christina Rosario
Christina Rosario is the Director of Sales and Marketing at Advanced Data Systems Corporation, a leading provider of healthcare IT solutions for medical practices and billing companies. When she's not helping ADS clients boost productivity and profitability, she can be found browsing travel websites, shopping in NYC, and spending time with her family.