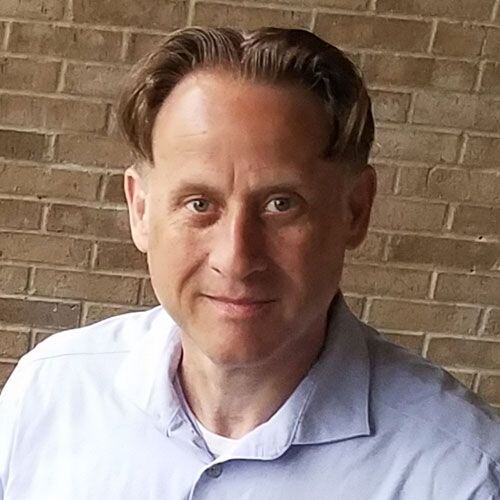 Why Your Practice Needs to Implement Radiology EMR Software
Implementing customized radiology EMR software modified to fit your practice can transform productivity and efficiency to improve both workflow and patient experiences. Paper-based systems have pain points that frustrate staff members and create bottlenecks that slow down collaboration and delay patient treatment. Making digital information available directly from an EHR patient chart encourages collaboration and informed-consultations in real-time, without waiting for printed records and films – or CDs – to be delivered via mail or courier.
Connecting radiology EMR software positively impacts patient services, financial stability, and compliance with MU standards. If you're looking for solutions to streamline your workflow, it's time to considering implementing specialty radiology EMR software.
---
Get answers to your toughest EHR software questions. See how an EHR software system will benefit your organization with our free ebook.
---
Key Features of Radiology EMR Software
Medical providers participating in MU incentive programs stand to gain significant financial benefits. When eligible professionals demonstrate compliance via approved EHR software, they have potential to claim up to $63,750 from Medicaid plus $44,000 from Medicare, over the next six and five years, respectively. The following key features help radiologists meet program expectations while improving efficiency and service delivery.
ICD codes specific to radiology built into the software ensure future coding errors and faster reimbursement times.

Integrated image scanning for medical equipment facilitates rapid access to X-ray and CT scan images directly in the patient chart, improving collaboration with external specialists and primary care physicians.

Voice recognition technology supports efficient documentation throughout patient flow. Radiologists use the software to update the registration processes, progress notes, patient histories, radiology interpretation summaries, and impressions. When you're using voice technology to update files, there are virtually no typographical errors, ensuring files are accurately updated immediately.

Referral tracking empowers staff to monitor patients to identify whether patients attend recommended appointments. One study found that electronic tracking accelerated urgent care referrals, resulting in 37% of patients receiving expedited care. Survey participants also reported improved quality of care for patients, and fewer "inappropriate" referrals were made.

Pre-designed templates customized for your specialty needs reduce human errors, provide intuitive coding guidance, and may reduce third-party payer denials based on insufficient documentation – saving medical staff time during face-to-face encounters without compromising patient experiences and creating opportunities to improve cash flow through more efficient administrative tasks.
Benefits of Implementing EMR Software to Your Practice
Leveraging the key features in your software gives you ample opportunities to streamline efficiency and reduce data entry mistakes, as pointed out above. You can also improve patient experiences by following up with referrals and save money on office expenses associated with printing, copying, and mailing radiology summaries. But are you aware of all the MACRA benefits?
The final rule for Medicare and CHIP Reauthorization Act (MACRA) eases provider mandates by only requiring one measure be reported over a minimum 90-day interval to avoid the 2017 penalty. However, there are still some challenges for radiology specialists and other medical providers as we shift closer to value-driven health care. While you could simply take it easy this year, you could invest time developing an infrastructure that empowers you to identify the "correct measures" to secure a bonus in 2018. Radiology EMR software supports your efforts to do high-quality reporting for MIPS in the future, putting you in a better position going forward.
ADS EMR solutions create seamless integration throughout patient flow from scheduling to referral and claims filing, via customized work flow options that allow administrators to monitor and control patient pathways and touch-points throughout the facility. This allows practices to utilize tools such as DICOM work lists that provide study and demographic data to improve reporting. When patients can self-schedule appointments, make payments in their portal, and complete forms online, staff members have more time to devote to in-office patient services. The self-service options also improve patient engagement and complement the value-based model.
Identifying the most relevant metrics for your specialty is crucial. Meeting the MU standards for patient engagement may be especially challenging for small practices and those who have not fully embraced EHR solutions with patient portals. When clinicians and medical professionals share their chart notes or summaries with patients, it improves communication, resulting in higher involvement levels in their own healthcare journey.
Combining Your Radiology EMR Software With Existing Radiology Information Software (RIS) to Maximize Benefits
Building an ideal infrastructure involves bringing the best technology onboard to complement your existing workflow and reorganize the practice for enhanced performance and patient outcomes. In a world where everything is relevant, you need the tools and resources to quickly and efficiently identify the most relevant measures for reporting. When you combine RIS with your existing resources, you have a fully-functioning system that facilitates easy access to all patient data that is stored in one central location. Saving, retrieving, and sharing images internally and with referral partners results in higher quality, value-based patient care.
Conclusion:
If your practice is not currently using radiology EMR software, you should explore the benefits. Benchmarking your practice against other radiology provider services is vital for gaining the highest incentive rates.
Radiology EMR Software:
Reduces human errors

Eliminates frustration and pain-points associated with paper-based systems that utilize poor handwriting and require unnecessary spending on printing, transcribing, and time-consuming file review

Provides irtual, instant image sharing which expedites appropriate care with less wait time for patients

Eliminates wasted time and improves productivity via secure web-based, hybrid, or on-site

Prepares your practice for 2018 and

MACRA

reporting
The time to get ready for 2018 MU standards is today. You cannot afford to limit your revenue potential when harnessing the power of advanced Radiology EMR solutions will position you to deliver intelligence-based patient services that lower operating costs, drive patient engagement, and improve cash flow. Please take time to download our free e-book, "Electronic Health Records Software: A Vital Component to Any Modern Medical Practice," for more information about how implementing a best-fit EMR with RIS technology can position your team to take control of your revenue streams and make the shift to a patient-centered, value-based care model.
About Stephen O'Connor
Stephen O'Connor is the Director of Brand and Digital Marketing, responsible for many aspects of Advanced Data Systems Corporation's (ADS) marketing, including product marketing, customer acquisition, demand generation, brand, brand design, and content marketing.
Stephen has more than 20 years of healthcare industry experience. Prior to ADS, Stephen spent 11 years at Medical Resources Inc. (MRI), most recently as the Manager of Marketing & Internet Services, where he and his teams were responsible for all marketing efforts and the market positioning of MRI's services.
Stephen spends his day's planning, writing, & designing resources for the modern healthcare professional.