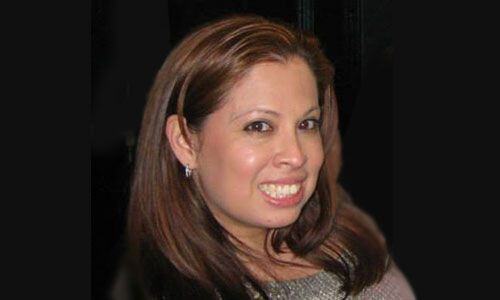 2023 Healthcare Mandates
2022 is not quite finished yet, but you'll want to spend some time considering what's ahead in the coming year for your medical organization. After all, it's best to be as prepared as possible for upcoming requirements that will have a big effect on your practice and the way you do business during the next two years of the Biden administration.

The regulatory environment does not shift overnight, so you have time to get an overview of what's slated to come. For example, you'll want to be familiar with the 21st Century Cures Act, Advancing Clinical Decision Support details, and potential fee schedules in 2023. Let's examine mandates for 2023 that are starting to be implemented over phases.

21st Century Cures Act
Back in December of 2016, the U.S. government enacted the 21st Century Cures Act. The goal was to boost the development of medical products and encourage innovation, according to the U.S. Food & Drug Administration. Patients in need of advanced cures and treatments shouldn't have to wait because of bureaucratic obstacles, the reasoning goes.
The rule has gone into effect as of April 5, 2021, to cover interoperability, information blocking, and ONC health IT certification.
Remember that practices will be liable if they do not implement the act, which is scheduled to take effect starting October 6, 2022, according to Open Notes. You'll want to follow updates about the regulatory status.
But for now, you should know that it is against the law to block or prevent patients from viewing their own personal health records. Your health care organization may see fines if you keep these details from individuals who have a right to see them. Past due premiums do not effect this rule.
Advancing Clinical Decision Support
Doctors take pride in their judgment and decision-making ability, which is only right after they have undergone years of punishing training and endless sleepless nights working as an intern. But the country is weighing in on how we can best support the decision-making process that makes our healthcare system possible.
As a result, Healthcare IT News notes that "To address the gap between clinical decision support's potential and current use, the Office of the National Coordinator initiated the Advancing Clinical Decision Support (ACDS) project to help drive the successful implementation and effective use of computer-based CDS interventions."
It cited Douglas Bell, M.D. from RAND Health, who said that, on average, doctors know the right thing to do in a clinical environment, but often, the medical professional does not know how to turn that knowledge into a "decision support mechanism" or a reminder that could integrate with their electronic medical record or EMR software.
The mandate has already been pushed out 2 years, and it may get implemented now or very soon. Stay tuned to this blog for updates on the mandate to work with the ACDS project for making better medically-based decisions affecting so many patients across the country.
Fee Schedules in 2023
Of course, you have to keep one eye on the bottom line even as you focus on offering the best healthcare services possible to your patients who are covered by the federal government through Medicare.
You can anticipate some changes to the flow of revenue in your organization, with fee schedules slated for Medicare in 2023.
The law has required budget neutrality adjustments for 2023. They are designed to make sure that payment rates charged for individual services do not cause changes to what's estimated will be spent on Medicare. In 2022, there had been a 3% increase in PFS payments, but this will expire in 2023. There is a proposed 2023 conversion factor of 433.08, which represents a reduction of $1.53 to 2022's PFS conversion factor, which was $34.61.
No changes are planned in the foreseeable future for payments for split and shared E/M visits. You'll want to keep in mind that Medicare has recently indicated, "For CY 2023, we are proposing to delay the split (or shared) visits policy we finalized in CY 2022 for the definition of substantive portion, as more than half of the total time, for one year with a few exceptions."
Getting Prepared for 2023
Here's hoping that next year will be healthy and happy for your team and the patients that rely on your health care practice's services.
There are a lot of changes in store for medical practices and Medicaid services as we head into 2023. You and your colleagues will naturally be focused on providing the best care for each patient that comes through your doors (or visits you through telemedicine sessions, virtually).
You may not be able to budget much time to look into new developments in 2023 with the 21st Care Century Act, the Decision Support Act, and potential changes to the fee schedules we will be relying on in 2023. To make things easier for you and your staff, check back with this blog on a regular basis so you can stay on top of developments in the healthcare industry and provide the best health and human services possible.
Key Takeaways:
It's smart to look ahead to potential changes in how you do business as a health care professional in 2023 and how health plans may change coverages.
Pay attention to developments in the 21st Century Cures Act, as it will be illegal to block patients from accessing their own medical records, going forward, and failure to provide information may result in you being fined.
The Advancing Clinical Decision Support project is intended to help doctors make better decisions in clinical settings, for the benefit of patients and the entire healthcare system.
2023 will help expand eligibility for community Medicaid services and gives a significant boost in income expansion.
Under the Affordable Care Act mandate employers must continue to offer Minimum Essential Coverage to at least 95% of their full-time employees and dependents, if the company meets the requirements for this coverage.
You and your accounting department may want to discuss the potential ramifications of fee schedules for medical services in 2023.
About Christina Rosario
Christina Rosario is the Director of Sales and Marketing at Advanced Data Systems Corporation, a leading provider of healthcare IT solutions for medical practices and billing companies. When she's not helping ADS clients boost productivity and profitability, she can be found browsing travel websites, shopping in NYC, and spending time with her family.