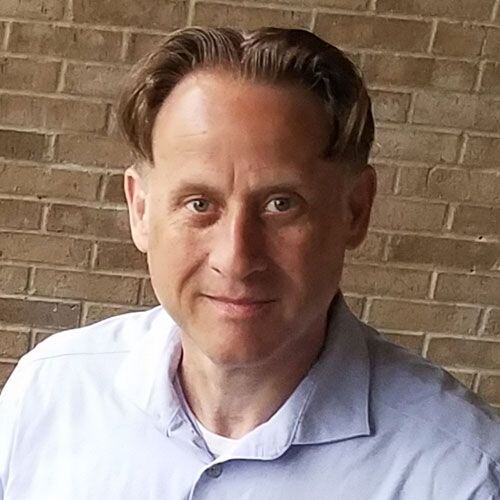 4 Technology Trends that Indicate a Healthy Practice
Medical Billing / RCM | Practice Management | Electronic Health Records | Value-Based Care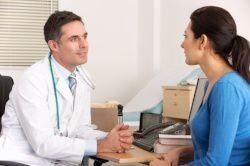 As the manager or owner of a thriving medical practice, you know that it is prudent to routinely take time to look at the entire business and see how its processes are integrated. To that end, increasingly sophisticated software offerings are now available to medical practices to help ensure things really are humming along, and you don't want to miss out on any potentially helpful solutions. Two "off the bat" solutions are systems are electronic health records (EHR) and practice management (PM). Many practices opt for an all-in-one EHR-PM system.
Once set up, you have essentially deployed an in-house capability for revenue cycle management (RCM). Adding a patient portal will do wonders for increasing patient engagement and connectivity between practice and patient, and vice versa. With these thoughts in mind, here are four technology trends that indicate a healthy practice.
1. Electronic Health Records
Deploying an EHR for your medical practice will give you an edge over other practices that still rely on old-fashioned paper-based systems. Comprehensive EHR software should have a number of features for drastically improving efficiencies and speeding up workflow in your practice: • Data fields, documentation, and forms that are compatible with your particular practice's needs. The EHR should ensure providers work with comprehensive templates based on specialty.
Compliance with HL7 requirements. HL7 supports how integration with other HL7 compliant systems; your EHR should be HL7 compliant.
Electronic prescribing and digital lab orders. Patients should be the biggest receiver of benefits from a practice's automation. Two that are real and tangible to patients are digitally delivered prescriptions directly to their pharmacies, and an ability to do the same with their lab orders. Each of these eliminate patients from having to do anything other than "show up" for their medications and tests.
Enable multiple providers to access patient files. The ability to strictly control access to patient files only to persons authorized to do so helps you protect patient privacy while giving colleagues the ease and convenience they need to do their work most efficiently.
Security. Failure to protect your patients' confidential information can result in them becoming victims of identity theft. Criminals will use their data to drain bank accounts, run up credit cards, and commit other acts of fraud. The resulting lawsuits and fees could wind up driving your practice out of business.
Updates. It's of the utmost importance to have the latest updates deployed in your systems as quickly as possible. ICD-10 is the most recent real-world example of that. If your systems are not updated for ICD-10 at this point, you are in trouble.
Your EHR will give you a wealth of data that you can use in various ways to help keep your patients and practice healthy. Data-driven medical information involves the use of sophisticated analytics.
EHR software should support demographics analytics to improve the diagnosis process. Combining different types of data (surveys, claims, and health records, for example) helps with your practice's financial planning.
An EHR makes it easy to keep track of patient progress and outcomes, and an ability to compare your data against national standards. This helps you uncover potential weaknesses and areas for improvement, as well as being able to highlight when standards are met or exceeded.


2. Practice Management
It doesn't make much sense from a financial or management standpoint for a medical practice to do operate without relying on superior practice management (PM) software. Being able to manage your practice with top-shelf automation ensures that small details won't fall through the cracks. It also helps you recognize areas where that could be improved. A solid PM system will assist your staff in a number of ways, from scheduling to verifying eligibility to using correct coding, and so much more.
A really good PM system will help protect revenue in advance of services being provided. PM software really shines when it comes to tracking and controlling inventory, and calculating sales tax if applicable for practices the sell purchasable products. Now that practices are required to use ICD-10 codes, the software has to contain those codes along with a conversion table that's easy to use for ICD-9 to ICD-10.
The reporting capability in the PM system should be a cause for celebration...not dread. You may not like the results of a particular report, but the fact is the report should agnostic...it is what it is.
You'd have information and can then take steps to make improvements, if needed. "Above and Beyond" Factors Consider how beneficial it would be if an alert appeared on-screen during the encounter indicating that the patient meets specific criteria to be eligible to participate in a clinical trial. Or when the system can be used to scan the entire patient population to identify potential candidates for trials? And, for the system's vendor to be able to connect the practice with pharmaceutical companies who have trials that are applicable based on specialty?
And then, if the system can compile clinical trial data as to usage and outcomes, and report in accordance with the pharmaceutical company's requirements, that EHR has now become one that's worth incredibly significant money to the practice based on what pharmaceutical companies typically pay clinical trial practices.
More important is how that EHR can help patients by identifying them as potential targets for new therapies. If the EHR can also be used to qualify the practice for a number of CMS initiatives that can also produce very meaningful revenue, that's when it becomes an "above and beyond" EHR.
---
Do you want access to the last two trends? Fill out this form to view the entire whitepaper!
About Stephen O'Connor
As a Director of Digital Marketing at Advanced Data Systems Corporation, Stephen spends his day's planning, writing, & designing resources for the modern healthcare professional. He has a strong affinity for snow crab legs, the ocean, and Rutgers Football.