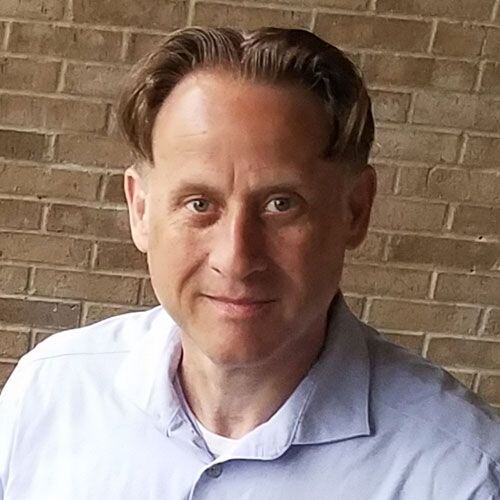 5 Traits to Look for When Hiring a Medical Practice Employee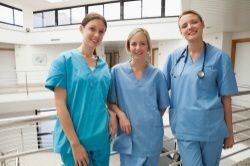 Your practice is successful, even thriving, and you have the financial wherewithal to resume hiring new people for the team. Before you make a commitment, you and your HR staff likely have some key metrics to look out for as you analyze each potential recruit.
Whether you are on the hunt for a new doctor, nurse or scheduler for your front office staff, there are some universal traits in people that are good to keep in mind when making hiring decisions. Here are five traits to look for as you narrow the HR hunt down to the most promising candidates.

1. Wisdom and Expertise
You don't need to hire a pack of super geniuses to keep your practice humming along, but since medicine requires intelligence, knowledge and plenty of experience, strive to find people who demonstrate these traits. The expert you hire may wind up doing such a good job on a patient that you see a number of referral patients from that one brief encounter.


2. Flexibility in Work Roles
Sometimes employees will need to take on different roles at your medical practice. There should be no room on your team for people who focus on sticking to their assigned job and are reluctant to cross-train.
Someone from billing may be temporarily tasked with fixing problems alongside your resident durable medical equipment specialist, for example, or nurse practitioners might need to help out during a vaccination drive. It's best to find people with personalities that allow them to shift roles even when the work might be less important than what they're accustomed to handling.


3. Personality and Customer Service
It doesn't take much of an effort to smile and greet each person coming in for medical assistance. Look for friendly, welcoming people who have a commitment to providing the best possible customer service.
Your front staff as well as your doctors and nurses should have a reservoir of compassion that won't run out after a busy day. This is not to say that people should be forced to plaster fake smiles on their faces all day long, but that pleasing expressions will set patients' minds at ease as they sit in the waiting room.


4. Patience and Time Management
Some patients may be quite difficult to deal with (through no fault of their own), such as when they are frightened or worried. In other cases, you may be seeing older patients who have spells of dementia that make them argumentative and confused. Staffers should be equally comfortable assisting problematic older patients and boisterous children.
Time management is an important trait because it enables your employees to allocate a reasonable amount of attention to each patient instead of feeling rushed and obligated to ignore some of them when it gets close to quitting time.


5. Commitment to Patient Privacy
If a criminal hacks into your system to make off with confidential patient information, it could spell doom for your entire practice. Victims of identity theft will have no problem suing the institution that allowed for lax oversight. Make sure that each person you interview for the job has respect for patients' privacy and that they treat your computer and software systems accordingly.
You may have a glut of candidates to fill the job positions that recently opened up or have been created to help you expand your practice. Having a checklist of positive traits to look for in each individual can be a big help, especially when labor is abundant in your area.
When fewer local candidates appear that meet your basic requirements, you don't want to abandon your criteria, of course. You might wind up having to recruit more people from out of state. In any event, identifying job seekers who have most or all of the traits you desire will help to ensure that the practice continues functioning as it did when you first launched it.


Key Takeaway
Medical practices on the lookout for new employees can make life easier for their HR department by looking for five key traits.
Potential recruits who are smart and have plenty of real world experience can be in short supply, so keep a sharp eye for them.
Compassion and empathy can be as important as being a team player or a leader and you should look for recruits who have these qualities in abundance.
Flexibility is a prized trait because in some circumstances, you will likely need to have members of your team wear different hats to get the job done.
Patient privacy is so important to the success of your practice, you'll want to make sure that each new employee is committed to safeguarding this private information.
About Stephen O'Connor
Stephen O'Connor is the Director of Brand and Digital Marketing, responsible for many aspects of Advanced Data Systems Corporation's (ADS) marketing, including product marketing, customer acquisition, demand generation, brand, brand design, and content marketing.
Stephen has more than 20 years of healthcare industry experience. Prior to ADS, Stephen spent 11 years at Medical Resources Inc. (MRI), most recently as the Manager of Marketing & Internet Services, where he and his teams were responsible for all marketing efforts and the market positioning of MRI's services.
Stephen spends his day's planning, writing, & designing resources for the modern healthcare professional.