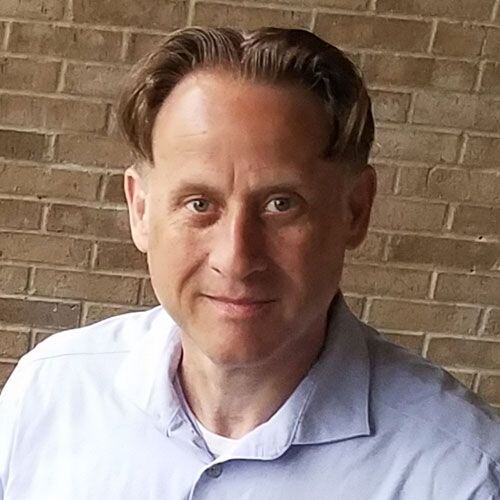 5 Valuable RIS Features You're Not Taking Advantage Of
Radiology practices considering implementing a Radiology Information System (RIS) or upgrading an existing system to improve internal efficiency and productivity may not have the time to invest in comparing new products on the market. From protecting your revenue stream to managing legal challenges, the system you choose will have a large impact on your practice and your clients.
RIS solutions have many features and capabilities that some providers don't know exist. If your organization is not up to date on the many advantages and hidden features of radiology information system software, this article will help you gather the information you need to make a well-informed decision and discover some of the many benefits and advantages for your organization.
---
Get the most out of your RIS Software investment. Learn the ultimate benefits of RIS Software with our free ebook.
---
Revenue Protection
Let's start with something every practice is concerned with today: managing the revenue stream and protecting your assets. Built-in functionality with RIS software provides electronic insurance verification and eligibility before the patient arrives. Alerts remind the receptionist about co-payment and self-pay responsibilities during the sign-in process, so you can collect money owed upon arrival. You can also send electronic statements directly from the RIS, and patients can make secure online payment.
One of the key features many radiology practices say is instrumental to managing the revenue stream is the system notifies you when a recipient opens the e-statement. This allows your team to follow up if payment isn't made immediately, or schedule payment reminder emails and/or telephone calls if you prefer to allow for mailing paper checks.
Connecting With Referring Physicians' Stage 2 Certified EMR
It has never been easier to build relationships with patients and improve engagement. Today's patient portals allow patients to upload daily activity logs and other information that allows providers to follow progress and compliance, among other things. However, Radiology Information System software makes is faster and more convenient to communicate with other medical providers using a certified EMR, too.
For one thing, there are fewer communication problems, like playing phone tag. Other practices are also more likely to continue referring their patients to you when you share information digitally; it shows your practice values effective communication and delivers modern, high-quality patient services. Access to pertinent patient data is faster and more convenient for all parties.
Legal Management
While no one wants to face legal challenges over health care service or financial issues, it is wise to be prepared. A full-featured RIS helps practices maintain organized, comprehensive records. If there is a legal issue, you can easily extract information for your attorneys about specific patient cases or patient groups. As they say, an ounce of prevention is worth a pound of cure. Legal management also includes providing patient attorneys the information they need to pursue compensation for clients after a work related accident or other life-altering event. The more organized your data is, the faster, easier, and less expensive it is for your practice to share this information with outside stakeholders.
Customizable Workflow
Your practice has specific administrative and clinical needs. However, all radiology practices can benefit from immediate access to images for viewing and sharing, built-in scheduling, and easy documentation. The ability to de-clutter your files is essential if you want to improve internal productivity. Your customized workflow configuration makes it possible to control what information shows up on the screen, saving time for staff because they don't have to wade through screen after screen in a patient's chart looking for relevant information. Saving time reviewing patient records allows staff members to spend more time working directly with patients, resulting in faster service and better quality of care.
Leveraging the MACRA Dashboard
By now, most radiologists know that the Medicare Access & Chip Reauthorization Act of 2015 (MACRA) requires practices to shift away from a fee-for-service model to a quality-based patient care model. The MACRA dashboard puts all the tools and resources you need to ensure compliance at your fingertips. You avoid stiff penalties and get the incentives you deserve while saving time generating and filing reports. Support tools guide radiologists toward choosing the most appropriate six specialty measurements for reporting.
The dashboard makes it easier to collaborate with peers and colleagues and dive into the statistics to ensure your practice is meeting benchmarks to ensure you capture the highest MACRA incentives available and avoid the negative sanctions that come into play in 2019. Plus, by connecting with other providers, you contribute to ongoing research that contributes to higher quality of care and better patient outcomes with every visit.
Conclusion:
These five RIS software capabilities only touch the surface of the advantages of implementing an advanced Radiology Information System. Exploiting key system features ensures your practice is fully protecting your financial assets and delivering the best care possible for your patients. Whether you want to improve workflow, boost staff productivity, or maximize revenue capture, you need a customizable, specialty-practice solution that fits your organization and your patient-consumers.
Here are a few of the key points to remember.
Radiology Information Software is:
User-friendly and easy to learn, which means you invest less money training staff.
Customizable so you have access to practice-specific reports and you can configure your screens to save your team time gathering pertinent information about patient cases.
Help you deliver legal documentation in an efficient, cost-effective manner.
MACRA compatible. You can monitor quality benchmarks, submit reports, and collaborate with peers and colleagues effectively.
An excellent revenue protection tool.
A proven way to build referral loyalty among other medical providers using a Stage 2 Meaningful Use certified EMR.
Radiology practices need modern RIS solutions to protect their assets and make sure they are prepared for the future when MACRA negative sanctions take full effect. The advantages are often overlooked, or practice administrators aren't aware of the myriad ways an advanced system can benefit them.
ADS is pleased to offer a free white paper titled, "5 Vital Things You Need to Know About RIS Software" to help you discover how to use your RIS system for maximum benefits. Download your copy here today.
About Stephen O'Connor
Stephen O'Connor is the Director of Brand and Digital Marketing, responsible for many aspects of Advanced Data Systems Corporation's (ADS) marketing, including product marketing, customer acquisition, demand generation, brand, brand design, and content marketing.
Stephen has more than 20 years of healthcare industry experience. Prior to ADS, Stephen spent 11 years at Medical Resources Inc. (MRI), most recently as the Manager of Marketing & Internet Services, where he and his teams were responsible for all marketing efforts and the market positioning of MRI's services.
Stephen spends his day's planning, writing, & designing resources for the modern healthcare professional.