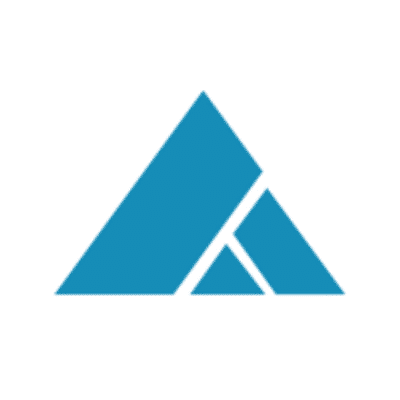 8 Key Facts About MACRA
The following is an excerpt from an article originally published on Medscape. It was written by Leigh Page.
---
Getting to Know MACRA
The Medicare Access and CHIP Reauthorization Act (MACRA) is a multifaceted law that's going to change the way you practice for years to come.
As Medscape reported earlier, MACRA covers such issues as data reporting, new practice models, evolving clinical standards, and physician evaluations. It also involves hundreds of millions of dollars in potential penalties and bonuses.
Although physicians are beginning to learn about MACRA and get more familiar with it, there is still more to know. So here are some facts that are worth your attention.


1. Almost Qualifying as an Advanced APM Counts for Something
Partial QPs would have to be in an advanced alternative payment model (APM). In the first year of the program, they would have to receive 20%-25% of their Medicare payments and 10%-20% of their patients from advanced APMs, and those percentages would rise after that.
If partial QPs decide to stay in MIPS, they would enjoy many benefits, such as not having to report MIPS quality measures, because APMs report 33 measures already. Presumably, QPs' greater familiarity with metrics means they might become high performers in MIPS and thus could win hefty bonus payments.
---
Are your healthcare technology solutions helping you prepare for the MACRA initiatives and incentives that come with tomorrow's healthcare industry?
---
2. You'll Still Have a Lot of Reporting
There are two tracks in MACRA: advanced APMs and MIPS, which prepares clinicians to join advanced APMs. But the Centers for Medicare & Medicaid Services (CMS) estimates that only 4%-11% of clinicians will initially qualify for advanced APMs, according to a report[1] by the Brookings Institution. So the vast majority of eligible clinicians will be in MIPS.
Andy Slavitt, acting administrator at CMS, says reporting will be significantly cut under MIPS. CMS will be "reducing by one-third the number of quality metrics that need to be reported and we have aligned the measures across categories to end repetitive reporting," Slavitt told[2] the American Osteopathic Association in July.
There will, however, still be a great deal of reporting left. CMS estimated in the proposed rule that it would take roughly 7-18 hours, depending on the complexity of the submission, for a practice to submit quality data for one clinician.
The total reporting burden for quality measures, such as the Physician Quality Reporting System (PQRS), is even higher, according to a recent study[3] in Health Affairs. Primary care, cardiology, orthopedics, and multispecialty practices spent an average of 19.1 hours per physician per week on quality measurement, and physicians themselves spent almost 4 hours per week on this work.
Lauren Patrick, CEO of Healthmonix, a company based in Malvern, Pennsylvania, that helps practices report quality information to CMS, says that claims of less reporting need a little editing. True, she says, MIPS clinicians will have fewer items to report in both the electronic medical record track and the quality track. For example, there are only six MIPS quality measures, compared with nine measures under PQRS. However, the quality measures will have to be reported much more thoroughly under MIPS.
Whereas clinicians have to report measures on 50% of all their Medicare patients in PQRS, Patrick says under MIPS they'll have to report on 80% of all patients, not just Medicare patients. Also, she says, clinicians will no longer be able to report on just 20 patients for some measures, which has been possible under PQRS.
In contrast, the new Clinical Practice Improvement Activities (CPIA) category will be very easy to report, says Greg Fulton, industry and public policy lead at Philips Wellcentive, a value-based care company in Alpharetta, Georgia. However, he concedes that actually carrying out a new practice improvement activity, such as implementing same-day appointments, would be time-consuming.
Continue Reading on the Medscape Website
What are your thoughts on MACRA? What is your practice doing to prepare and adjust? Do you have the proper healthcare technology for initiatives and incentives? Let us know by commenting below, and be sure to request more information on our Medics solutions to see how they can help you with the change.
About Advanced Data Systems Corporation
Since 1977, clients have relied on the ADS team and our intelligent automation solutions and services. The MedicsCloud Suite, ADS's latest generation of rules driven financial, revenue cycle, practice management, clinical charting and reporting, and mobility/engagement platforms, are used by clients to produce maximized revenue and efficiency for their practices, groups, and enterprise networks.

MedicsRCM (ADS RCM) is ideal if comprehensive outsourced revenue cycle management and billing services are preferred. MedicsRCM also uses the MedicsCloud Suite.