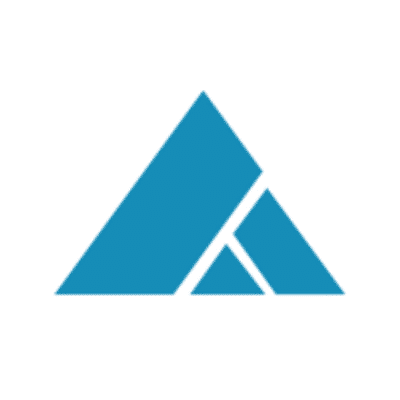 A Digital Assist for Healthcare
IT streamlines back-office and other administrative tasks for physicians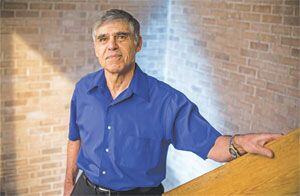 David Barzillai, founder and president, Advanced Data Systems Corp.

For a long time the phrase "is there a doctor in the house?" was a common exclamation after an accident or other emergency. But in today's tech-driven world, medical professionals themselves are joining the chorus with a slightly altered, yet equally urgent, call: "Is there an information technology specialist in the house?" From billing and coding to coordinating patient data, improving information flow is vital for the well- being of today's medical practices.

So when Summit Orthopaedics and Sports Medicine wanted to upgrade its systems, the Summit-based practice turned to Advanced Data Systems Corp. Headquartered in Paramus, ADS has developed practice management and other health care system software for more than 40 years.

Dr. Stuart Fischer — leader of the Summit practice, which treats patients with a full range of orthopedic and sports medicine-related procedures — makes no bones about the role of technology in medical practices. "Treating patients orthopedically today involves a high degree of automation use, from diagnostics, to PACS [picture archiving and communication system] for images, to equipment used in surgery," he said, adding that an electronic health records (EHR) system is another key piece of automation for patient care and wellbeing. "Each patient's record is electronic; we have moved completely away from paper and paper files. Our EHR is used to help manage patient progress, to monitor medications prescribed, to handle our transcription, track surgery information, and so much more."

A health care organization's tech strategy
Technology plays an increasingly important role at healthcare organizations like Valley Health System, which operates integrated medical services like Valley Hospital, Valley Home Care, and Valley Medical Group.

In January 2019 Valley was pilot testing a computer and smart phone tele-medicine, or video visit program among selected practices, said Andrea Valtos, Director of Application Support at the organization's Information Systems department. "We leverage a number of platforms, including the internet and smart phones to help people to navigate our system, and to deliver service before they even get to the hospital," she said.

"Using third-party software, patients can make an appointment and fill out pre-visit information so they don't have to fill out a clipboard when they get to a Valley facility, and beginning January 2019 they can use Clockwise.MD to easily book a spot at a walk-in clinic and see the estimated wait time."

Valley is also working to coordinate the system's 300-plus physicians, hospital and other services under a single contact point, according to Valley Chief Information Officer Eric Carey. Through ColigoCare, a physician-led, professionally managed clinically integrated network built in partnership with Valley Health System, "we'll also be able to act as concierge, booking patient appointments and coordinating with more than 500 physicians – including non-Valley medical and lab services — in the community."

Through an electronic Regional Health Information exchange, Valley is also securely sharing lab test results, clinical notes and other data with other institutions, "so patients can be cross-treated at other hospitals in the area," added Valtos.

These and other initiatives are aimed at reducing costs while improving quality, Carey noted. "The government is paying less for Medicare, and insurers are also pressuring healthcare providers to reduce costs and unnecessary clinical variation," he said. "So we're taking steps to develop uniform best-standards, while still tailoring treatment on an individual basis." In addition to enhancing quality of care, this kind of approach can make it easier for organizations to realize cost savings through volume purchasing, he added.

Physicians have always had to be flexible, because medicine is about merging art and science. Now, with more digital elements added to mix, they've got to be even more agile.

The federal government helped nudge the trend with a component of the 2009 American Recovery and Reinvestment Act. Among other rules, the ARRA required all public and private health care providers and other eligible professionals to adopt and demonstrate "meaningful use" of electronic medical records by Jan. 1, 2014 to maintain their then-existing Medicaid and Medicare reimbursement levels.

Since then, other developments have spurred the use of practice management systems, said David Barzillai, founder and president of ADS. "Reduced reimbursements from insurance payers, coupled with patients being responsible for ever-increasing amounts due after their insurance has reimbursed, calls for the practice's in-house software, or their revenue cycle management company, to make certain claims are submitted at their highest possible value while providing tools to help ensure patients pay their balance-due amounts," he said. "They help our clients generate more revenue and keep better track of their patients' clinical and medical information. Our systems alert the practice if the provider is out-of-network helping to avoid those problems, and can
batch-verify patients' eligibility to ensure they have in-effect coverage before they arrive for their appointments."

Barzillai said ADS systems offer clients the tools to "operate like a business with dynamic scheduling," including appointment reminder texting and "comprehensive reporting on financial and operational key performance indicators with graphical analytics and exportability to Excel."

Technology is also a key part of the health care mix for Albert Saad, an entrepreneur who owns four franchised American Family Care walk-in centers across central and northern New Jersey.

"Most of our patients are insured or are on Medicare, and technology enables us to easily research deductibles and co-pays so there are fewer surprises to patients," he said. "In addition to the planned implementation of faster, more-automated billing systems that are expected to be introduced by AFC around 2020, we're also exploring telemedicine, so patients will be able to virtually consult with appropriate medical professionals."

AFC already uses third-party software to advise patients about estimated wait times, but this year the organization plans to migrate to in-house programs that are expected to be even better. Technology development is critical, Saad added. "We regularly interface with labs and other outside providers, and patients' primary care physicians, so it's vital to efficiently and accurately send testing and other data to them. We also have to be able to exchange information with insurers, which is even more important as patients are expected to assume more financial responsibility. All of these initiatives require significant investments in IT, and being part of a system of 200-plus urgent care centers gives us the economies of scale to accomplish this."

The phrase "physician heal thyself" takes on a whole meaning when IT is added to the mix.
This article was originally written on January 28, 2019 by: Martin Daks on NJBiz.com.
About Advanced Data Systems Corporation
Since 1977, clients have relied on the ADS team and our intelligent automation solutions and services. The MedicsCloud Suite, ADS's latest generation of rules driven financial, revenue cycle, practice management, clinical charting and reporting, and mobility/engagement platforms, are used by clients to produce maximized revenue and efficiency for their practices, groups, and enterprise networks.

MedicsRCM (ADS RCM) is ideal if comprehensive outsourced revenue cycle management and billing services are preferred. MedicsRCM also uses the MedicsCloud Suite.