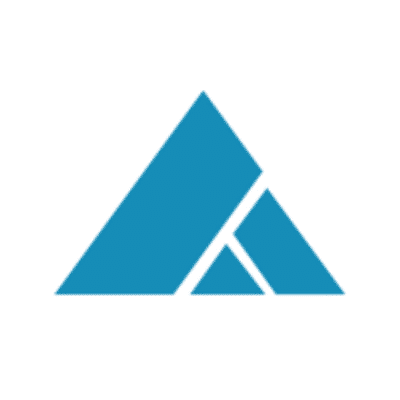 The Advantages of an EHR Built for Innovation
Medical Billing / RCM | Electronic Health Records | Healthcare Advice | Patient Portal
Forecasts for Health Care Technology
One area that is on the front burner of health care is the "push toward truly digitized health care," as found on Forbes. At Advanced Data Systems Corporation (ADS), we are hearing and reading how providers are "feeling the pain" with electronic health record (EHR) integration. We are here to help providers meet the challenges, and learn how to get the advantages an EHR offers.
Advantages the EHR Should Deliver
The ultimate goal of EHR, as stated on HealthIT.gov, is having "the ability to exchange health information electronically" to offer providers a more efficient way to "provide high quality and safer care while creating tangible enhancements" for their healthcare organization. Doctors can deliver better health care that will lead to better patient health while decreasing unnecessary administrative tasks and increasing practice efficiencies.
Patient Records: Quick and Reliable Access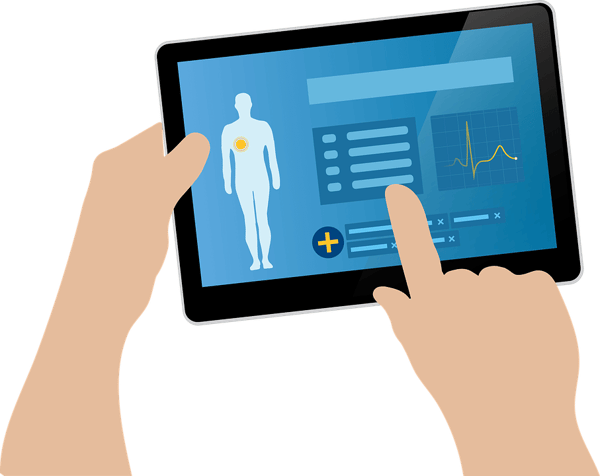 "Accurate, up-to-date, and complete information" can be detrimental in every patient's care, especially for referred patients. Physician collaboration of a patient's care can benefit from electronically-shared patient information. Providers can "effectively diagnose patients, reduce medical errors, and provide safer care". Not to mention, offer better patient interaction with complete medical information.
Clinical Decision Making: Accurate and Confident
Accessibility to a patient's complete medical record empowers the treating physician to better comprehend the patient's medical history through "legible, complete documentation". Complete medical records also help a provider offer "more reliable prescribing".
Patient Privacy: Compassion and Sensitive
There is a big emphasis on privacy rules and regulations. There is a higher guarantee of patient privacy without paper documents accessible at multiple medical offices. Further, only authorized staff is set up for patient sensitive health information. Compassionate care should include sensitivity to patient privacy.
Clinical and Practice Management: Increase Efficiency and Productivity
Electronic medical records offering easy, charting and dictation that can help providers "improve productivity and work-life balance". Patients also have the chance to be more engaged with their provider. Clinical staff has all orders and follow-up instructions for review and follow-through.
Providers can "improve efficiency and meet their business goals" when they have "decreased paperwork, improved safety, reduced duplication of testing, and improved health".
Challenges to Efficiently Utilize EHRs
While many medical practices rushed to meet the requirements mandated by our government to integrate electronic medical records, many are facing frustrating roadblocks. There are an array of software solutions, but it is imperative for providers to search and find the platform that offers flexibility and technological growth to continually integrate advanced AI solutions.
Found on AMA, there are "7 challenges" that have been gathered from "557" clinician submissions will help providers know what other questions to ask when looking into new EHR solutions. We, at Advanced Data Systems Corporation, we are confident that we have the most efficient EHR platforms that alleviate these seven challenges: "data entry, alerting, interoperability, visual display, availability of information, system automation and defaults, and workflow support."
Explore the ADS Advantage: The Vendor With Decades of Successful Evolution
At Advanced Data Systems Corporation, we have an innovative history that goes back to 1977. Since our dedicated beginnings, our mission is to create and deliver the highest-quality healthcare software solutions that give healthcare providers the electronic tools to meet the challenges and changes within the healthcare industry. We have developed state-of-the-art electronic health record systems that give providers the tools to take advantage of advanced technology. We offer specialty-specific templates to custom-design to any practice.
Real-Time Data and Accurate Decision Making
Real-time data is accessible from anywhere at any time. Commonly-needed data is virtually in every window view. There is no time wasted searching for pertinent patient data.
Patient Privacy and Patient Engagement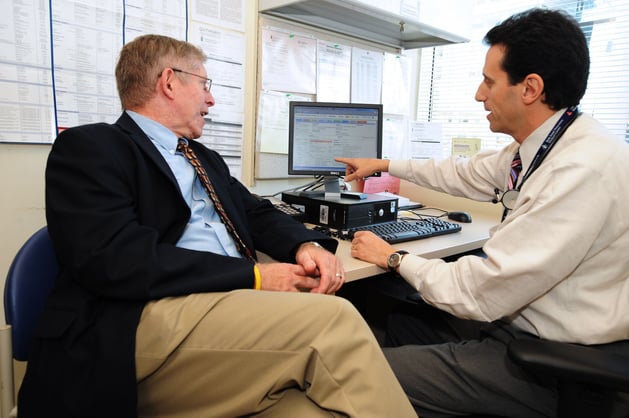 Patients not only have easy access to their medical information, but their personal health information is not exposed to the general office staff who don't have anything to do with patient care. Patients can get alerts to schedule an appointment, and they can get an alert their results are ready for review.
Efficient Charting and Dictation
We heard, and we listened. Clicks turn providers immediately away, leading to additional staff to click through the patient visit. One sure way to lower the return on investment. Our virtually, click free charting platforms offer our providers the exciting tool to faster charting. Working with Dragon Medical, our EHR system inserts transcribed text automatically into the correct fields in the patient's record during the dictation feature.
ADS Committed Training and Support
With our exceptional training, support, and services, our EHR systems offer providers the ability to better manage patient care while increasing productivity. We also give providers the capability to move their practice into Value-Based Care with its ability to report on MACEA/MIPS/APMs.
Complete Clinical and Practice Management
ADS also has a complete solution that integrates browser-based electronic health record and practice management software. Take advantage of the technological advancements of our EHR software systems. You will propel your practice, practice, group, or network towards successful efficiency and productivity.
Healthcare Automation Ecosystem
At ADS, we have successfully designed EHR software systems that offer providers everything they need to run their practices. We have assembled and partnered a network of healthcare organizations to build our healthcare automation ecosystem. Each one of our partners is committed to helping ensure our clients receive the best products and services to achieve success.
Committed to the Future of Healthcare
Our clients will always have upgrades to meet the challenges and the changes the healthcare industry will continue to mandate, especially as AI offers advanced solutions to patient care. Our history proves our commitment to technological growth, and our financial status allows us to look forward to creating and designing new innovative software solutions for decades to come.
Conclusion
We welcome providers, nationwide, to learn more about the ADS advantage with years of dedication, evolution, and innovation. With our software platforms, your healthcare practice will be set to successfully grow with technological advances to help you meet new changes and challenges. Don't stay frustrated; learn more about the solutions we have ready to propel your practice to success.
About Advanced Data Systems Corporation
Since 1977, clients have relied on the ADS team and our intelligent automation solutions and services. The MedicsCloud Suite, ADS's latest generation of rules driven financial, revenue cycle, practice management, clinical charting and reporting, and mobility/engagement platforms, are used by clients to produce maximized revenue and efficiency for their practices, groups, and enterprise networks.

MedicsRCM (ADS RCM) is ideal if comprehensive outsourced revenue cycle management and billing services are preferred. MedicsRCM also uses the MedicsCloud Suite.