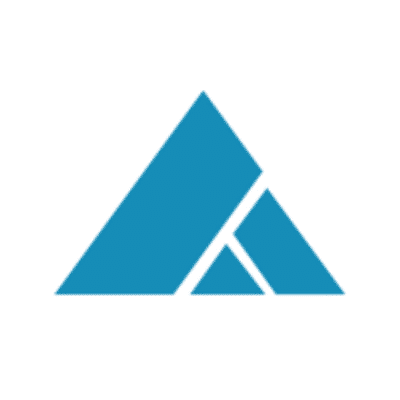 Clinic Notes: Leave the Paper-Chase and the Countless-Clicks Behind
Medical Billing / RCM | Electronic Health Records | Industry News | Patient Portal
Medics FlowText: The Technology to Scale Your Clinic Process
Voice-navigated charting has come a long way. We want clinicians to see how more efficient charting can be with our Medics FlowText application. First, let's look at what is powering our voice-recognition dictation.
Dragon Naturally Speaking Is Part of the Past, the Present and the Future
Introduced over two decades ago, Dragon Naturally Speaking was the buzz in many clinical settings looking to embrace the technology advances to bring an easier, quicker and more accurate method to dictate. As found on Nuance, a lot has happened with the intelligence behind Dragon. This voice recognition technology is "empowering accessibility technology for creating documents and commanding and controlling the computer itself."
It is quite interesting what has happened since "the evolution of modern text input technology". Dragon has become "faster and incredibly accurate, supporting multiple languages and with accuracy in the high 90th percentile." Everyone is becoming familiar with the advanced technology of AI, known as deep learning. It will be advancing healthcare on many levels. The future of Dragon is, even more, promising with "Nuance's speech and language technologies".
What Once Was Acceptable Can Now Be Replaced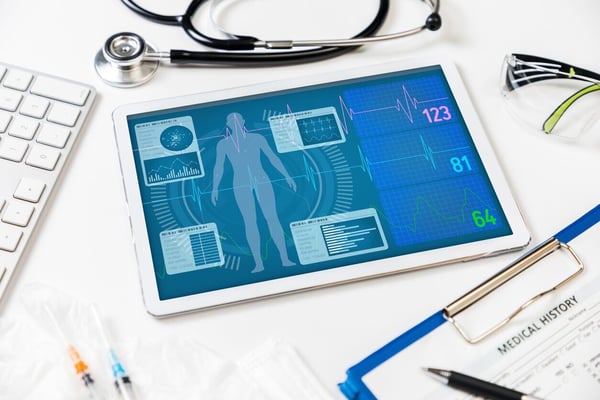 Handwriting everything you need to record is time-consuming. Clicking is monotonous and is also time-consuming. It is time to put these practices in the past.
The Time Delay in Deciphering Hand-Written Scribbles
Think about the time wasted after a clinician has spent time on a hand-written clinic note?
How much time does it take to go back through a patient's chart, look at the scribbled clinic notes and dictate a note for a transcriptionist?
How often does a transcriptionist leave blanks to be filled into a transcribed note?
How many times does the billing coder have to ask the clinicians for further explanation?
How much time is spent getting the transcribed notes copied and sent out to the referring physicians?
How much time does it take to file the clinic notes into a paper chart, or scan them into the electronic medical charts?
The Clicking Complications and Frustrations
Clicking was the innovative answer to getting electronic medical records started in the past. The one thing that most clinicians do not like is the amount of clicking needed during a clinic visit. Clicking takes away from focusing on the patient. As you may know, there may be layers of clicks to get to the information that you need to populate into your clinic note. This clinic note building process may also have a longer learning curve for new staff.
The Future is Here with Efficient Dictation
Medics FlowText feature, in our MedicsDocAssistant software, uses Dragon Medical, and it empowers you to quickly dictate while you see your patient without templates or forms. There is no better way to explain it but to see it for yourself.
With a Bluetooth headset, you will advance your patient clinics in the future. All you have to do is click the section where you want your dictation to fall and enter in what you want in your note. No more dictation after clinic, correcting misunderstood transcription, and better dictation for medical coding.
Focus more on your patients during clinic.
Patient clinic note is accurate and completed at end of a visit.

Put anything you want into your clinic note.
Referring physicians can receive notes at record speed.
Patient can leave with an office note in hand.
Billing can be quickly captured with efficient documentation.

Electronic workflow for standardization that will be necessary to reach the future goal of interoperability.
You Can Realize Speed, Less Errors, and Increased Productivity
Advanced Data Systems Corporation has been working within the healthcare arena since 1977. Our goal is to help innovate the healthcare industry with software solutions that will offer more efficient practices. We make it a big part of our business to keep up with the challenges and changes in healthcare requirements to help customers comply with the rules and regulations set forth for the medical industry.
With our expert training, your medical practice can begin its transformation to use the intelligence of today's technology. Once you have mastered our efficient and productive charting, you will quickly realize the time and money saved. We will show you how.
Contact our team for a more in-depth learning experience. We will show you the efficiencies of our MedicsDocAssistant and the power of the Medics FlowText features. Let the power of Dragon save you time and money while improving your patient care.
About Advanced Data Systems Corporation
Since 1977, clients have relied on the ADS team and our intelligent automation solutions and services. The MedicsCloud Suite, ADS's latest generation of rules driven financial, revenue cycle, practice management, clinical charting and reporting, and mobility/engagement platforms, are used by clients to produce maximized revenue and efficiency for their practices, groups, and enterprise networks.

MedicsRCM (ADS RCM) is ideal if comprehensive outsourced revenue cycle management and billing services are preferred. MedicsRCM also uses the MedicsCloud Suite.