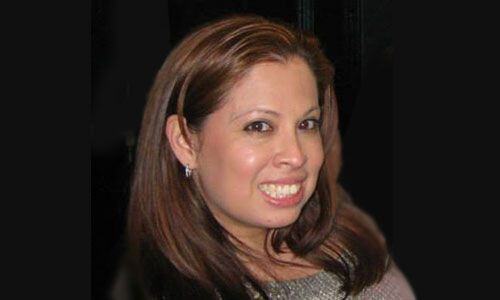 CMS Quality Measures to Keep an Eye on in 2023
Healthcare professionals need to remain aware of any changes that may affect the industry and their responsibilities to respond to requests for information from the government. Specifically, it's crucial to stay on top of updates from the Centers for Medicare & Medicaid Services, such as CMS quality measures.
Last November, CMS revealed the latest update to the Medicare Physician Fee Schedule (PFS) Final Rule. It is of interest to healthcare professionals because of the changes it makes to the Quality Payment Program for 2023 and onward.
Here is information about CMS quality measures that you and your team will want to keep in mind, so you will be better poised to remain in compliance and provide the accountability with data reporting that the government needs for helping to ensure a better healthcare system.
CMS Changes for 2023
You can anticipate a minimum performance threshold of 75 Merit-based Incentive Payment System or MIPS points for the performance year of 2023, according to MDinteractive. Your organization will have to meet at least 75 MIPS points in 2023 or you will incur a negative payment adjustment for the 2025 payment year.
Keep in mind that 2022 was the last year that clinicians were able to earn an exceptional performance bonus, so the new rule for 2023 can have an impact on your bottom line.
The performance category weights for MIPS in 2023 are:
Quality: 30%
Cost: 30%
Promoting Interoperability: 25%
Improvement Activities: 15%
For Small Practice Category Weights, you only deal with Quality at 40%, Cost at 30% and Improvement Activities at 30%. There is no weight category for small practices in terms of promoting interoperability at this time.
The government has a keen interest in collecting quality data to maintain the integrity and safety of the healthcare system. Accordingly, you need to measure data for January 1 through December 31, 2023 for your reporting. According to the U.S. government's Quality Payment Program, five collection types are designed for MIPS quality measures as you prepare to make your reports:
Electronic Clinical Quality Measures (eCQMs)
MIPS Clinical Quality Measures (CQMs)
Qualified Clinical Data Registry (QCDR) Measures
Medicare Part B Claims Measures
The Consumer Assessment of Healthcare Providers and Systems (CAHPS) for MIPS Survey
What to Know About CMS Quality Measures in 2023
There are three main theme changes to be aware of from CMS, as noted by a report from Medisolve:
MSSP ACOs will need to begin reporting using either CQMs or eCQMs. There is no extension for making the transition from the CMS web reporting interface. So, by 2025, you will need to switch to CQMs or the electronic eCQMS.
Soon, you can anticipate subgroup reporting by specialty type. This is to be done through a reporting framework (new) that is known as MIPS Value Pathways or MVPs. This will involve measures for specialties, such as those working in rheumatology. While subgroup reporting currently is optional, you will have to use it when using the new framework after 2026, so you still have some time to evaluate this kind of information report.
Traditional MIPS seems to be heading to the chopping block. CMS has still not confirmed what it plans to do regarding the potential retirement of traditional MIPS in 2027. If this occurs, you will need to work with an APM Entity like an ACO and make your reports through the APP or APM Performance Pathway framework, if you are not going to be using the subgroup reporting framework.
Advice About This Year's CMS Changes
Depending on your staff's knowledge and experience level in dealing with CMS details, you might prefer to work with a consultant briefly, to help get your staff up to speed on all things having to do with Quality Measures.
Ideally, you will also have assessed your computer and software systems to ensure that they are up-to-date, as you will need to have efficient and immediate access to a trove of patient information as you prepare your quality reports.
From electronic health record software to practice management and revenue cycle management applications, it's best to have the latest versions. Making sure you always update the software means you will have the peace of mind that comes from knowing these systems have been patched and updated for security issues.
You'll also be able to take advantage of any new features as soon as they're rolled out. This will help your staff work more readily with the complex information regarding your practice and patient data as you comply with the CMS quality measure reports.
Stay on Top of Healthcare Industry Developments!
There is a lot to be aware of with the new CMS changes. There are new performance category weights for quality, cost, and promoting interoperability, for example.
And you'll need to make sure that your team is giving the right quality measures information to the Centers for Medicare & Medicaid Services. Ideally, you will also verify that you are using the latest versions of crucial software and that your computer hardware and network are up to the task of working with all of the qualified information you are gathering.
Staying abreast of CMS quality measures will help you run your practice more smoothly this year. Of course, when you are focused on the immediate tasks in front of you for running a successful healthcare practice, it can be challenging to carve out much time from your busy schedule to stay tuned to news and developments affecting your field. Give yourself a break, and subscribe to this blog today, so you can stay informed.
Sources:
Quality Payment Program: Quality Measures Requirements: Traditional MIPS Requirements PY 2023
https://qpp.cms.gov/content-management/node/2102

MDinteractive: The 2023 Quality Payment Program Final Rule is Here - Learn What Changes are Ahead for MIPS Reporting
https://mdinteractive.com/mips-blog/2023-quality-payment-program-final-rule-here-learn-what-changes-are-ahead-mips-reporting

Medisolv: 2023 QPP Requirements
https://blog.medisolv.com/articles/2023-qpp-requirements
About Christina Rosario
Christina Rosario is the Director of Sales and Marketing at Advanced Data Systems Corporation, a leading provider of healthcare IT solutions for medical practices and billing companies. When she's not helping ADS clients boost productivity and profitability, she can be found browsing travel websites, shopping in NYC, and spending time with her family.