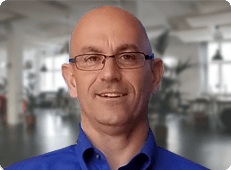 Dermatology RCM Trends for 2023
As we enter the new year, you and your staff must be feeling some excitement (and maybe a bit of trepidation) as you anticipate the achievements to come. Perhaps you have new goals to reach in terms of improving your bottom line, or adding additional services to attract more patients (and retain your current loyal patients).
Are you satisfied with the flow of revenue at your dermatology practice? Like many medical professionals in your position, chances are that you feel there is still room for improvement, no matter how well you are doing today!
After all, a company that stays stagnant cannot expect to remain competitive for long, or be able to respond very well to the needs of its patient population. And you have to keep a close eye on your financials, especially in today's uncertain economic conditions. It's always a good idea to pay attention to revenue cycle management trends and other developments that can affect dermatology.
With that in mind, it's useful to look at dermatology RCM trends for 2023.
2023 CMS Changes
You'll also want to keep tabs on the Proposed Fee Schedule Rule. The proposed conversion factor could reduce to $33.08 from #34.61. So, a shave biopsy might change from $105.53 to $100.89, while Mohs 17311 might go to $657.30 from $683.23.
Furthermore, fee-for-service Medicare claim payments are now going to be subject to a 2% reduction, via the full sequestration that was phased in for non-patient items and services in bills, according to Dermatology Billing Associates.
Telehealth
Taking stock of the economic repercussions over the past few years because of the COVID-19 infections that spread across the globe during the coronavirus pandemic, you may finally be seeing your patient levels returning to pre-pandemic levels.
Many patients, of course, had to resort to seeing their dermatologist virtually, using video chat software to hold telehealth meetings instead of in-person appointments. For the patients that you continue to offer telehealth options, be aware that CMS while said the COVID-19 telehealth waivers would continue until at least October of last year, it remains to be seen if they will renew these waivers, per Dermatology Billing Associates.
New Codes for 2023
A slew of new codes is on the horizon for dermatology professionals. The American Medical Association Current Procedural Terminology Editorial Panel announced its 13 new digital pathology add-on Category III codes, designed to be implemented in 2023, as noted by MDedge Dermatology. The codes have to do with reporting on additional work done by staff in the clinical environment. There is also new coding for microscope slides being digitized for use in primary diagnosis.
Now might be a good time to review whether your staff is current and proficient at the various ICD-10 codes that affect dermatology patients' diagnosis and treatment, so you can do your billing as accurately as possible. Remember that selecting an incorrect code can lead to lengthy delays, as the claim is rejected and you have to figure out the correct one to apply. A report from Outsourcing Strategies International explains the new codes as follows:
L80 – Vitiligo
L20 – Atopic dermatitis
L70 – Acne
L70.9 – Acne, unspecified
L52 – Erythema nodosum
L53 – Other erythematous conditions
L53.8 – Other specified erythematous conditions
L53.9 – Erythematous condition, unspecified
L54 – Erythema in diseases classified elsewhere
L98.8 – Other specified disorders of the skin and subcutaneous tissue, including Rhytide of the forehead, Rhytide of glabellar skin, Rhytides and wrinkles, forehead, and Rhytides and wrinkles, glabellar
Have your staff examine this list to see if there is anything unfamiliar to them. The better your team is at managing the right codes, the smoother your back office will function.
2023 Dermatology Billing
This year will see new trends in dermatology billing. For those practices that are looking to contain costs and do more with less, many are turning to outsourcing their medical billing services to a trusted third party, per Outsourcing Strategies International.
This can be an effective strategy for dermatologists who are contending with billing and coding changes that affect their bottom line. You can operate more efficiently when you leave dermatology billing to professionals who focus all their time and attention on this topic. They will stay on top of industry best practices and will be taking into account the newest regulations and coding issues, so that will be one less worry for you to deal with.
Preparing Your Dermatology Practice for a More Lucrative 2023
Improving the flow of revenue will involve the use of dedicated revenue cycle management or RCM software. Rather than using generic software that any company could get off the shelf, you will want to work with RCM tools that are well-suited for dermatology practices in specific.
Check your current RCM application to see if it is up-to-date or perhaps needs upgrading. The new features and security enhancements that come with an upgrade will be more than worth the effort of having your IT team take care of this much-needed task.
You may be uncertain about billing when it comes to telehealth visits through 2023, for example. Or, you have determined that your staff could use some additional training in ICD-10 codes that relate to dermatology. Being aware of the CMS changes for billing and reporting data is also of paramount importance to the success of your practice.
In some cases, the prudent strategy will be to outsource their dermatology RCM services, leaving the increasingly complicated tasks to professionals that focus on revenue and no other tasks.
Need ADS RCM to rescue your revenue cycle?
Sources:
MDedge Dermatology: Advocacy Update: Ringing in 2023
https://www.mdedge.com/dermatology/article/259965/practice-management/advocacy-update-ringing-2023

Dermatology Billing Associates: Dermatology Billing Associates on Medicare Physician Proposed Fee Schedule Rule for 2023, Future of COVID-19 Telehealth Waivers
https://www.prnewswire.com/news-releases/dermatology-billing-associates-on-medicare-physician-proposed-fee-schedule-rule-for-2023-future-of-covid-19-telehealth-waivers-301638183.html

Outsourcing Strategies International: What Are The Dermatology Billing Practice Trends To Watch?
https://www.outsourcestrategies.com/blog/what-are-dermatology-billing-practice-trends-to-watch
About Gene Spirito, MBA
Gene has been involved in sales and deploying well over 1,000 revenue cycle management and billing solutions for medical practices, groups, networks, and laboratories of every specialty. With more than 25 years' experience, Gene has guided so many ADS clients toward the configuration that would work best for them such as services through MedicsRCM, or in-house automation with the MedicsCloud Suite. Gene has an undergraduate from Villanova University, and an MBA from Temple University. Not surprisingly, Gene's an avid Wildcats fan (the VU basketball team).