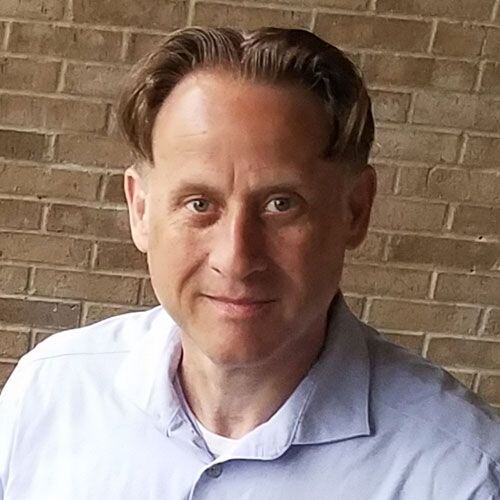 Eliminate Administrative Burdens With RCM Services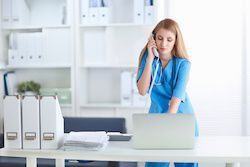 Administrative burdens are taking the joy out of practicing medicine. Based on a RAND study that explored premature burnout, incoming AMA president Steven J. Stack, MD recently confirmed what many doctors have known for years.
Overwhelming regulatory burdens are cutting into time formerly spent interacting with patients, reducing job satisfaction, straining tight budgets to near breaking points, and triggering earlier retirement. Stack said, "A healthier, happier nation (needs) a healthier, happier physician workforce."
Eliminating Administrative Burdens with RCM Services May Be the Key to Restoring Job Satisfaction
Fifty percent of physicians reported experiencing at least one sign of burnout in 2012, and nearly 40% claimed they had reached full burnout status. Transitioning to ICD-10, complying with Meaningful Use Standards and dealing with outcome-based payment models are exacerbating the administrative overload many providers feel today.
But, there are solutions that can help doctors return to practicing medicine fully engaged with their patients and not distracted by documentation requirements and compliance concerns. Revenue Cycle Management Services for Orthopedists, Pulmonologists and other specialty providers may hold the key to overcoming emotional fatigue and the depersonalization of health care.
Automated Scheduling Tools Reduce Frustration for Doctors and Patients
Two of the most stressful, burnout inducing specialties are critical care and emergency medicine, but every practitioner has at least a few patients who require extended visits. A patient visiting an orthopedic surgeon in South Carolina overheard her doctor tell his assistant that he didn't know how he could already be forty-five minutes behind when the office had only been open for thirty minutes.
Scheduler-produced reminders and alerts, integrated with patient communication systems, can reduce waiting room time for patients when special situations threaten to delay appointments and allow physicians to spend more time with challenging cases. Scheduling tools also enable administrators to identify bottlenecks that routinely slow down healthcare service delivery and streamline workflow processes.
Outsourcing Non-Physician and RCM Services for Improved Patient Care
Small practice settings often mean limited staff and financial resources. Stretching the staff beyond their capabilities exposes physicians to greater risks associated with data processing errors and compliance monitoring.
Studies show that more than 25% of self-employed doctors, and more than a third of facility-employed providers, spend more than 10 hours per week working on administrative tasks. Engaging a medical coding and billing service or contracting with a compliance oversight firm can reduce internal staff burdens, alleviating stress for the physician and freeing up team members to devote more time to patient education and communication.
Facilitating Faster, More Accurate Reimbursements Increases Cash Flow
Feeling rushed and overwhelmed with regulations isn't the only problem troubling physicians today. Falling profit margins add to the frustration. Revenue is lost daily to inefficient billing and coding practices. The Medical Group Management Association (MGMA) reports upwards of 50% of all denials aren't reviewed or reworked.
A reputable RCM Service provider not only reworks every denial as quickly as possible, but also explores the full revenue cycle, looking for deficiencies that may be causing unnecessary reimbursement delays and under-billing.
Conclusion:
Most physicians enter the field of medicine to help patients manage their health so they can enjoy the best possible life journey possible. Administrative tasks like billing, scheduling and rigorous documentation requirements are distracting and time-consuming.
RCM Services help physicians eliminate administrative burdens and get back to practicing medicine, which can improve job satisfaction and reduce burnout in many cases.
RCM Services enable physicians to:
Accurate bill for all eligible services
Improve patient-physician relationships
Communicate efficiently with patients
Automate scheduling
Increase revenue potential
Recover the joy of practicing medicine with less stress and more time for patient care
Resources: www.medpagetoday.com www.medscape.com Fiercepracticemanagement www.hitconsultant.net
About Stephen O'Connor
As a Director of Digital Marketing at Advanced Data Systems Corporation, Stephen spends his day's planning, writing, & designing resources for the modern healthcare professional. He has a strong affinity for snow crab legs, the ocean, and Rutgers Football.