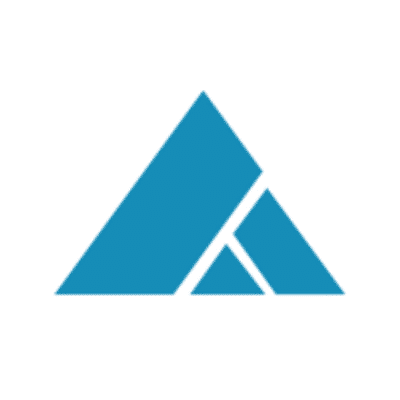 The Forecasted RIS Vendors by Market Segment
Industry News | Healthcare Advice | Radiology Information System | Patient Portal
The Basics of the Radiology Information System
Every Radiology Information System (RIS) gives a radiology department the means to track their patients' workflow. Every RIS should include the basic features to increase the efficiency of patient flow.
Patient Registration
Patient Scheduling
Patient Documents/Images Storage & Tracking
Results Reporting
Billing
Material Management
The most important benefit of the RIS to radiologists is having the ability to add images and reports with easy access for any authorized user to retrieve and review.
Forecasted Key Players of the Radiology Information System
As Imaging Technology News (ITN) reports, there are key vendors in the RIS market: "Epic Systems Corporation, MedInformatix, Inc., GE Healthcare, Carestream Health, Inc., Cerner Corporation, Merge Healthcare Incorporated, Allscripts Healthcare Solutions, Inc., McKesson Corporation, Koninklijke Philips N.V., and Siemens AG."
Since the introduction of the RIS in the 1980's, vendors have become abundant in the market place making it difficult to decide the system that is right for an organization. Found on Software Advice, "Buyer's Guide" by Hedges, L. (2019, February 1), the author reviews the three market segments of radiology and those vendors that are suggested to be a good fit for each segment. We are proud to have been identified as a vendor that radiology centers, small and enterprise, may want to consider.
Small radiology centers are noted to be those organizations with a provider staff "fewer than 10".
"Enterprise radiology centers" are those that normally employ "at least ten physicians," and they have already "integrated with the PACS and HIS".
Hospitals
Vendors Recommended per Their Company's Landscape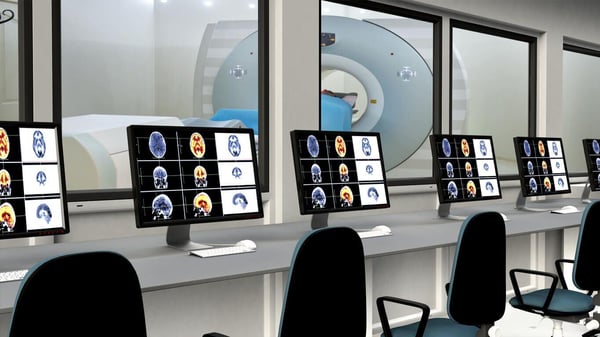 Using Hedges' chart for the vendors that cater to the different RIS market segments, these are the companies the author reports are landscaped to work within the different radiology markets.
Small Radiology Centers
Enterprise Radiology Centers
Centricity by GE Healthcare "streamlines departmental and enterprise-wide radiology productivity, administrative efficiency, and patient care in a single, intelligent workflow".
Medics RIS/PACS created by Advanced Data Systems Corporation, a company that has been creating and delivering superior healthcare solutions for decades.
Hospitals
GE Healthcare's Centricity - Read how Intel and GE Healthcare have partnered to "reduce delay in medical diagnosis".
Siemens, a worldwide leader across many industries with the healthcare industry being one of their segments of dedication. Explore the Siemens' RIS suitable for large institutions.
Philips, also known worldwide, introduced it radiology informatics, Illumeo, in 2016. Illumeo is "new imaging and informatics technology with adaptive intelligence that redefines and enhances how radiologists work with medical images".
The Two Factors to Determine
As Hedge recommends, two factors are imperative when searching for your organization's RIS.
"Integration" - The software must be able to integrate with your organization's PAC and EHR software.
"Support for Existing Workflows" - Will a "third-party vendor" have to be part of the input?
The Obvious Benefits to Achieve
The RIS was created to deliver scalable benefits to radiology departments and practices.
"Efficiency" - Your practice should be able to increase productivity without manual processes.
"Uniformity" - Your system should have alerts to keep actions consistent and all steps performed.
"Automated Reporting" - Faster and better-defined reports should be a product of the RIS to assist in organizational decision-making.
"HIPAA Compliant" - Logins and levels of patient information accessibility are critical to keeping patient privacy a priority.
"User Friendly" - Make sure the RIS will efficiently work across all departments with sufficient training.
The RIS Market Trends to Understand
As Hedge states, "there are two important software trends" that are vital to comprehending when considering the RIS market.
"Software as a Service (SaaS)" - Many customers are choosing to have their system "sit in the cloud". The reasons are "low upfront costs, little IT infrastructure, and greater accessibility".
"Integration and Interoperability" - As we know, this is the next big push in the healthcare arena. Be sure that the RIS vendor "supports open standards and integration with EMRs, hospital information systems, and health information exchanges".
MedicsRIS - A System to Easily Learn, Use and Welcome the Future of Healthcare
We are proud to have been named in this Software Advice review. We believe our RIS will transform your radiology practice to run efficiently in every aspect of your operation. Let us show you how we are ready for the future in healthcare, and our RIS can help your organization be ready too.
About Advanced Data Systems Corporation
Since 1977, clients have relied on the ADS team and our intelligent automation solutions and services. The MedicsCloud Suite, ADS's latest generation of rules driven financial, revenue cycle, practice management, clinical charting and reporting, and mobility/engagement platforms, are used by clients to produce maximized revenue and efficiency for their practices, groups, and enterprise networks.

MedicsRCM (ADS RCM) is ideal if comprehensive outsourced revenue cycle management and billing services are preferred. MedicsRCM also uses the MedicsCloud Suite.