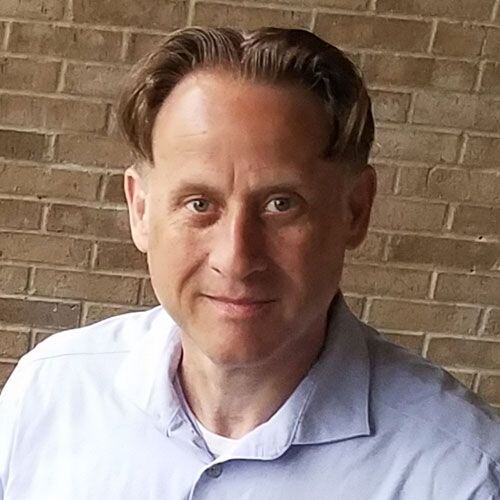 What Is a Radiology Information System?
Running a successful radiology practice requires a great deal of time and attention, with so many moving parts to keep track of. Practices that rely on antiquated paper-based systems to organize their work and maintain files on patients are at a distinct disadvantage when compared to competitive radiology practices that have embraced modern technology in the form of a Radiology Information System.
A Radiology Information System is a sophisticated database system that radiology medical professionals use to keep track of patient data and the enormous image files typically generated in the course of diagnosis and treatment. A RIS is a special kind of electronic health record or EHR system designed specifically for use in radiology. You use it to manipulate as well as distribute patient data.
Implementing a RIS will help your staff work more accurately, leading to fewer medical errors and transcription mistakes in charts while helping you develop more salient diagnoses. Radiology Information Systems are also crucial for coordinating care across service boundaries, such as when you send updates from your imaging department to the patient's primary healthcare provider.


How Do Radiology Information Systems Work?
With a Radiology Information System in place, you have the ability to integrate multiple functions into one comprehensive system, eliminating redundant actions while boosting your staff's efficiency with easier access to crucial data. From registration and scheduling to billing and reporting on results, the RIS streamlines operations so your staff can help more patients.
Registration and Scheduling
Registering a new patient is a time-consuming and cumbersome task when you rely on the typically large amount of paper documents stacked on a clipboard. The information being requested is often redundant because paper intake forms were designed before easy access to computerized systems. Your staff can instead type in a piece of information once and never have to waste time inputting it ever again.
---
Get the most out of your RIS Software investment. Learn the ultimate benefits of RIS Software with this free ebook, "5 Vital Things You Need to Know About RIS Software."
---
Scheduling is also easier because you can see at a glance what times are still available as you work out initial consultations and set up follow-up appointments. This lets your patients leave the waiting room faster so they can get on with their day.
Storage and Tracking of Documents and Images
Radiology practices are unique in the large amounts of documents they typically generate in the course of treating patients. With large digital files from your scanning department, you need a robust system that can store as well as keep track of these records. Your legal requirements to conform to HIPAA guidelines means you need a robust RIS that prevents unauthorized people from seeing confidential patient information and imagery.
Interactive Documents
Computerized medical systems and networking technology make possible cutting-edge interactive documents. The system prompts the healthcare professional to provide a specific type of data, ensuring that all required information makes its way into the patient's charts.
Results Reporting and Delivery
Your team routinely generates reports and often must deliver them with little time to spare. Your Radiology Information System streamlines reporting, whether it's for a monthly progress report on patients' unpaid bills or to tally how many last-minute cancellations you dealt with during the previous quarter.
Medical Billing
The long-term viability of your radiology practice depends on the timely processing of bills. You can speed up the revenue cycle because the Radiology Information System helps your staff work faster and more efficiently as you process documents to bill providers for the services you rendered. Staff expends less effort on billing when it is computerized as compared to a paper system.
Material Management
It's best to use a computerized system to manage such a data-intensive chore as material management in your radiology practice. At a glance, your team can see what is diminishing in supply and needs to be reordered now, and where you have a surplus. Efficiency here means you can have tighter control over your budget for such items.


Benefits of a Radiology Information System
A number of benefits are available to your team when you install a Radiology Information System for your practice, including better efficiency, improved patient coordination and a sharp reduction in data entry errors.
Increased Efficiency
Well designed RIS software enables your staff to input more information with fewer mouse clicks and keystrokes. This improves employee morale as you make better use of their time.
Better Patient Coordination
You can coordinate patient care more easily when records are computerized. You can share details with consulting specialists as well as the patient's general doctor, for example, or work with a hospital for a procedure or a rehabilitation facility for post-treatment exercises.
Fewer Data Entry Mistakes
Your team will tend to make fewer data entry errors when they work with a modern RIS. Templates in the application guide the data input, ensuring that a team member won't leave out a vital piece of information before proceeding to the next screen, for example.
Saves Money
With fewer mistakes in data entry and faster processing time of patient information, you will invariably save money. This is a prime motivator for many owners and managers of radiology practices.
Streamlined Administrative Functions
Many features of the RIS streamline administrative functions, which saves a significant amount of money on overhead costs. You might even be able to do more work with fewer administrative staff, going forward.
Boosts Revenue
Your RIS will help you increase revenue by reducing missed appointments as well as decreasing the turnaround time for reports.
Government Incentives
The government offers financial incentives to physicians providing care to Medicare and Medicaid patients, so long as they use certified RIS software that is well-equipped for generating reports.
More Accurate Diagnoses
The more accurate diagnoses you can achieve thanks to a streamlined RIS application means you can expect to see some upturn in the statistics you compile on yearly patient positive outcomes.
Better Patient Care
Automating these various elements in your RIS gives your practice more time to focus on patient engagement and provide them with better quality care.
By now, it should be clear that deploying a Radiology Information System at your practice will save your staff a great deal of time and effort, help you speed up the revenue cycle, and treat more patients with better diagnoses and more comprehensive care.


Key Takeaways:
A Radiology Information System will help you run your radiology practice much more efficiently than a paper-based system.
RIS software cuts down on data entry mistakes and enables more accurate diagnoses.
You can take care of medical billing chores more easily.
A RIS makes it easier to manage the large data and image files typically generated in a radiology practice.
Using a certified RIS will help qualify your practice to receive financial incentives from the government.
For more information about radiology information systems, click here to download our free e-book, "5 Vital Things You Need to Know About RIS Software."
About Stephen O'Connor
Stephen O'Connor is the Director of Brand and Digital Marketing, responsible for many aspects of Advanced Data Systems Corporation's (ADS) marketing, including product marketing, customer acquisition, demand generation, brand, brand design, and content marketing.
Stephen has more than 20 years of healthcare industry experience. Prior to ADS, Stephen spent 11 years at Medical Resources Inc. (MRI), most recently as the Manager of Marketing & Internet Services, where he and his teams were responsible for all marketing efforts and the market positioning of MRI's services.
Stephen spends his day's planning, writing, & designing resources for the modern healthcare professional.