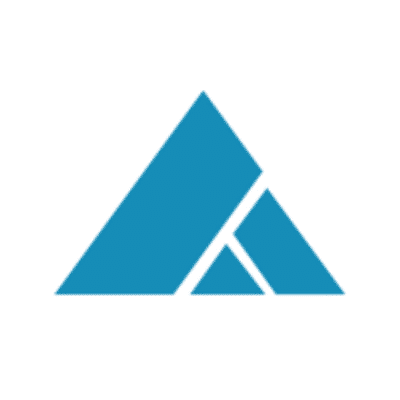 The Forecasts and Trends of Radiology Information Systems
Electronic Health Records | Industry News | Radiology Information System
Radiology Information Systems Facilitate Better Patient Care
Radiology Information Systems (RIS) have and are making a positive impact on delivering better patient care as found on Grand View Research (GVR). Practices and institutions have realized that "RIS implementation facilitates increased work efficiency, better patient coordination, reduction in medical errors, improved diagnosis, and streamline administrative functions."
Radiological imaging is also being integrated into other developing medical processes and procedures: "surgical robots, surgical lasers, neuro-prosthetics, digital pathology, optical imaging, and health informatics". It is evident that radiology has a big part to play in the future of healthcare.
Understanding the RIS Global Market
Grand View Research and MarketWatch both review the segments that make up the RIS global market.
Type refers to a "standalone" RIS compared to "an integrated" RIS. You see on GVR, that integrated systems are outpacing the growth of standalone systems.
Component comprises of "software, services and hardware."
Deployment defines a "cloud or web-based" database versus an "on-premise" database. Per GVR, web-based RIS "dominated the market reported in 2015." Knowing the difference between web-based and cloud-based storage makes this statistic understandable.
End-User is divided into "hospitals and clinics" versus "research and academic institutes," and "others".
Region is segmented to define "North America, Europe, Asia Pacific, Latin America and MEA" as identified on GVR.
The Forecasts for the RIS Segments
Another reference that substantiates this information and reports further breakdown of the segments is found on Imaging Technology News (ITN). This review discusses the expected outcomes by 2022.
First, and as already noted, the integrated RIS "is expected grow at the highest CAGR of 6.0%" by 2022. It makes sense knowing the importance of imaging in healthcare. Since the RIS is a specialized EMR for the radiology arena, it can offer everything that is found in an electronic medical record.
Software is predicted to lead the component segment due to increasing demand of the RIS.
Cloud-based systems are predicted "to grow at the fastest CAGR of 7.8%" by 2022 with the expectations of lowering "operational cost for the healthcare organization."
Hospitals are reported to continue being the primary users of the RIS per GVR. Radiology departments are being realized to play a major role in hospitalized patients, and they are noted to be the "connecting point between primary care physicians and their patients.
Asia-Pacific is the region where it is forecast to show the most growth by 2022 per ITN. Per MarketWatch, the United States leads the market with an "expected value of USD 1,111 million by 2023 from USD 692.5 million in 2017".
Factors Fueling or Impeding RIS Market Growth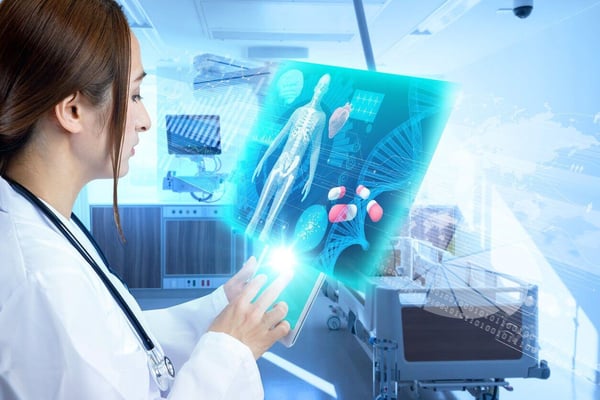 The RIS market is expected to grow due to several increasing factors to fuel the growth. Again found on the MarketWatch write-up, these three factors are "increasing application of RIS, the rising prevalence of chronic diseases, and growing elderly population".
There are concerns that may hold back the expected growth. "Lack of skilled radiology professionals, security concerns, and high cost of software" are obstacles that may impede this expected growth.
Status of Medical Students Selecting the Path of Radiology
It is obvious that imaging and the RIS plays and will play a vital role to the future of the healthcare institution. One of the concerns is the lack of skilled radiology professionals. Supplied by the American College of Radiology confirmed that "the radiology's share of the physician workforce has been on the decline since 1995" until this review in 2011. The information did not go unnoticed.
Great news as of 2018, and it may be getting better as found on Diagnostic Imaging. "Radiology residency programs for first- and second-year students filled to capacity." Getting medical students exposed early on to radiology isn't the only key. It is becoming a new trend that "radiology professors are now an integral part of first- and second-year anatomy courses" to offer more information and "dispel the myth that radiologists never leave the reading room."
Interventional radiology (IR) is also a growing trend that has been transformed into a specialized path, where radiologists will be certified in both interventional and diagnostic radiology. It is too early to see if the IR path will be more popular among future radiologists.
Improve Your Patient Care and Workflow Efficiencies Now and Into the Future
With decades of commitment to the healthcare industry, we have created superior software solutions that are structured with the ability to grow with the technology the future will bring. Our MedicsRIS will help you scale your organization while increasing patient and workflow efficiencies. Our integrated RIS has features built to boost your productivity.
Let the team at Advanced Data Systems Corporation show you the intelligence of our MedicsRIS. Improve your operational efficiencies now, and be ready for the future of imaging. It is, and it is going to be a vital part of patient care.
About Advanced Data Systems Corporation
Since 1977, clients have relied on the ADS team and our intelligent automation solutions and services. The MedicsCloud Suite, ADS's latest generation of rules driven financial, revenue cycle, practice management, clinical charting and reporting, and mobility/engagement platforms, are used by clients to produce maximized revenue and efficiency for their practices, groups, and enterprise networks.

MedicsRCM (ADS RCM) is ideal if comprehensive outsourced revenue cycle management and billing services are preferred. MedicsRCM also uses the MedicsCloud Suite.