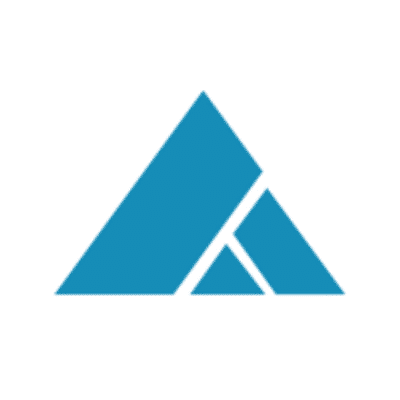 Future Trends in Telehealth and Telemedicine
Medical Billing / RCM | Electronic Health Records | Industry News | Healthcare Advice
Telehealth and telemedicine are making great strides being accepted by health insurance carriers. this will open markets with the variety of multi-state compacts that make nurses, physicians, therapists, and other regulated, licensed health care providers able to practice across state line. The federal government, hoping to improve access and reduce costs, has embraced telemedicine for the VA system and Tricare, the medical insurance for military retirees.
Future Trends
There are several interesting future trends in telehealth, telemedicine, and various other remote healthcare options. Woebot, originally developed at Stanford, is using the latest advances in natural language processing to provide talk therapy. The chatbot is a mental health application, using Cognitive Behavioral Therapy, or CBT to communicate, teach and listen to those who need short, regularly scheduled check-ins with a mental health provider. CBT is an effective form of talk therapy for those who want to focus on identifying problems and working out doable solutions. Consumers are becoming increasing familiar and at ease with texting as a primary form of communication, which opens the use and development of chatbots to manage structured problems
Chatbot Becomes Easier to Use
As consumers become more comfortable in using text to communicate, the use of a chatbot for talk therapy becomes structurally easier- the bot is available 24/7 and can be both scheduled or available as needed, or both. The fact that the bot is not another person may ease many concerns about privacy. In addition, many potential consumers avoid the idea of talk therapy because of concerns over how they may appear to another person. They do not want to be seen as weak, or ineffective, or as a failure. It is very difficult or impossible to remove the human elements of interaction, such as judgment, that come from any type of communication. Since CBT focuses on identifying ineffective patterns of thoughts, and changing them to more positive, life-affirming, or socially effective forms of thought, it is a particularly effective form of talk therapy for those who want to have some control over their therapy, and who have avoided therapy because of the issues of privacy and judgment.
At this time, crisis lines are still manned by humans, and the thought is that there is too great a risk of a chat bot missing a significant verbal cue that a person is suicidal or may become violent. As they are used more, and take in larger amounts of natural language data, chat bots should become more effective at providing crisis management. In addition, as people continue the trend of preferring to communicate by text rather than on the phone, the ability to improve the specific functions of crisis management will improve exponentially. At this time, human-manned crisis lines cannot keep up with the demand for people asking for emergency help.
Filling an Important Role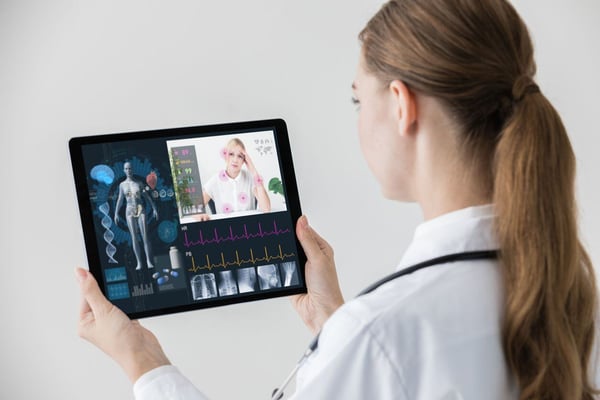 Telemedicine is filling an important needed in urgent care and chronic disease management. This is especially true for people who are geographically remote, traveling, or who are having challenges with transportation. The issues of cross-infection alone, considering urgent care waiting rooms during flu season, suggest a significant benefit to telemedicine.
There are Still Some Challenges
Several challenges remain, however. One of the benefits of the current medical home model of primary care is that of having healthcare needs taken care of with one medical practice. A patient can get blood work, refills, immunizations, and be scheduled for screening tests such as mammograms all in one place. With telemedicine, people will be able to get refills on their chronic disease management medications, such as blood pressure medications, but both the physical exam and the routine lab work that usually accompanies a chronic care visit will be missed. Screening tests and prevention can easily fall by the wayside. Care can become more fragmented.
The VA is working on this challenge by developing and testing a number of IoT medical devices that provide remote monitoring. The FDA is developing new cyber security protocols regarding connected medical wearables, and new biomedical technical developments will have both remote monitoring capability and security and safety standards for IoT medical devices coming down the research chain.
One Challenge Not Being Addressed
One challenge, however, is not yet being addressed. Most telemedicine and telehealth systems require the consumer to self-refer into the proper portal. They have to decide if they need talk therapy, mental health, or a physical health workup. This is not always a self-diagnosis that is possible. Complex diagnoses require a very thorough history and physical exam, and may require several visits to find the root causes of disease or illness. With the current telemedicine systems, patients come through the door already with a diagnosis in hand, or with a belief in what they need and why they are there; in healthcare, our understanding of our own health and illness can be more complex and require both time and a detailed workup. But this challenge, and the challenge of remote management for severe mental health issues such as co-morbid diagnoses with substance abuse complicating the picture, are challenges that are amenable to solutions.
Learn More About Telehealth and Telemedicine
Can we offer solutions? Please contact us for more information.
About Advanced Data Systems Corporation
Since 1977, clients have relied on the ADS team and our intelligent automation solutions and services. The MedicsCloud Suite, ADS's latest generation of rules driven financial, revenue cycle, practice management, clinical charting and reporting, and mobility/engagement platforms, are used by clients to produce maximized revenue and efficiency for their practices, groups, and enterprise networks.

MedicsRCM (ADS RCM) is ideal if comprehensive outsourced revenue cycle management and billing services are preferred. MedicsRCM also uses the MedicsCloud Suite.