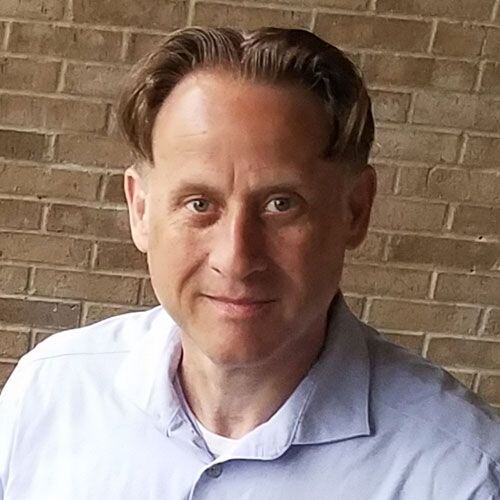 Here's How Laboratory Billing Software Can Help You Collect More Money
You may be just starting out at a new medical laboratory and have been tasked to find a laboratory billing system for your team. Or, perhaps you have been working at the same lab for some time now, and you and your fellow stakeholders have realized that you need to do something now to start collecting more money.
Medical labs are unique in that they see many more people than are evaluated and treated in a doctor's office. They also focus on collecting and testing samples for analysis and to compare with medical industry standards. This work is often done for very serious medical conditions when time is of the essence. If you've been trying to get by with some kind of generic billing software instead of a billing system that was designed and developed with labs in mind, now is the time to make the change.
Installing state-of-the-art laboratory billing software will bring a boost to your financial operations as well as help your staff collect more payments now.
What is Medical Billing Software?
For the uninitiated, medical billing software is a specialized type of application that is meant to be used in a doctor's office, clinic, ER, or hospital. It helps the staff keep track of incoming revenue as well as to avoid errors that can often crop up before submitting the claim to the insurance entity.
Medical billing software typically includes advanced reporting capability as well, because being able to customize your reports will speed up the way you share vital information about the office.
Key Aspects of Laboratory Billing Software
Your lab will see an improvement in the revenue cycle when you deploy laboratory billing software. While that's often motivation enough to justify the purchase for some owners and managers, you can further support the decision to buy when you have a basic understanding of the key aspects of lab software:
Comprehensive Laboratory EDI with Eligibility Verification:
Your laboratory billing software should include the ability to instantly check on payer-based eligibility verifications done prior to testing. This helps you avoid surprises when patients turn out to not be covered. Automatic verification results in fewer clicks of the mouse and keystrokes for your staff every day.
Real-time Claim Tracking and Powerful Claim Denial Management:
Do you need to know the exact status of any particular claims? The lab software enables you to view all claims just as they are seen in each of your payer's queues. You'll know if a claim is being worked on and that it's not just sitting in a distant hard drive with no staffer taking care of it.
PAMA, Sales Commission Reporting, and Laboratory Reports:
You have to generate reports on your patient data for compliance with the Protecting Access to Medicare Act of 2014 or PAMA, which your lab software will help you easily accomplish. What's more, the system handles all reports on sales commissions as well as all types of reports concerning the laboratory itself. It should include analytics so you can make better sense out all the patient and financial data you are generating.
Proper LIS Integrations and Data Conversions:
Your lab software will integrate with laboratory information system software. Installing it gives you a one-stop solution to integrate the laboratory billing software with your electronic health record software and other applications, with the ability to do data conversions to capture data from your existing system.
Features of Medical Billing Software Developed Specifically for Laboratories
Different types of medical offices will naturally have different requirements when it comes to carrying out their billing activities. Here are features of medical billing software that's been developed specifically for lab usage:
Automated Cascade Billing: This is essential when you have patients who have more than one payer. No staff intervention is required as the system automatically submits the details from one payer to the next.


Customized Fee Schedules: You have a variety of fee schedules, based on CPT or user-defined formats or even standards already established in your lab.


Automated Patient Statements: It's easy to generate statements for patients in-house of for offsite generation. You have the option to offer patients e-statements to receive by email that they can use to pay "right now" in a safe and secure fashion.


Multiple or Single Locations: You can deploy your

lab software

in a single location or in multiple offices using your own servers.


Cloud or Customer Hosted: Many labs prefer to opt for a cloud computing solution, which is possible with modern

lab software

. Or, you can host the software on your own servers (this is best if you already have a strong IT department).
Laboratory Billing Services
If your lab prefers comprehensive, outsourced revenue cycle management services, MedicsRCM could be the right solution for you. Key aspects of MedicsRCM include:
Hosted securely in the cloud

Interfaces directly to your laboratory information system software

Laboratory financial and management key performance indicators

Robust, 99% success rates on the first attempt in billing through clearinghouses

Real-time claim tracking with information straight from the payer's queue
It's true that there are a lot of moving parts in any successful medical laboratory. Since you are aware that specialized lab billing software can speed up the flow of your revenue cycle, this is a top priority for you to research. Besides helping your staff work more effectively, you can avoid common errors in billing and fix other mistakes on the spot for immediate resubmission.
Key Takeaways
Medical laboratory managers must contend with much more foot traffic as compared to medical practices.

Labs also have their hands full trying to verify patient insurance eligibility, which is something that lab billing software can actually take care of for you while tending to the appointment schedule.

Lab software allows for real-time claim tracking so you can visualize the exact state of your revenue flow.

Errors are bound to crop up from time to time, which is why you'll appreciate that your laboratory billing application includes claims denial management to help you fix problems on the spot.

It's a snap for members of your team to generate customized reports, such as details about the lab's operations to sales commission data.

If lab software is not for you, an alternative is to outsource the work to a medical billing services company, whose team will have experts with more experience in billing than your own staff.
It's possible that you are still on the fence about whether to install dedicated lab billing software or to arrange for outsourced billing services. To help you move along in your decision making checklist, click here to access our new demo of laboratory billing software.
About Stephen O'Connor
Stephen O'Connor is the Director of Brand and Digital Marketing, responsible for many aspects of Advanced Data Systems Corporation's (ADS) marketing, including product marketing, customer acquisition, demand generation, brand, brand design, and content marketing.
Stephen has more than 20 years of healthcare industry experience. Prior to ADS, Stephen spent 11 years at Medical Resources Inc. (MRI), most recently as the Manager of Marketing & Internet Services, where he and his teams were responsible for all marketing efforts and the market positioning of MRI's services.
Stephen spends his day's planning, writing, & designing resources for the modern healthcare professional.