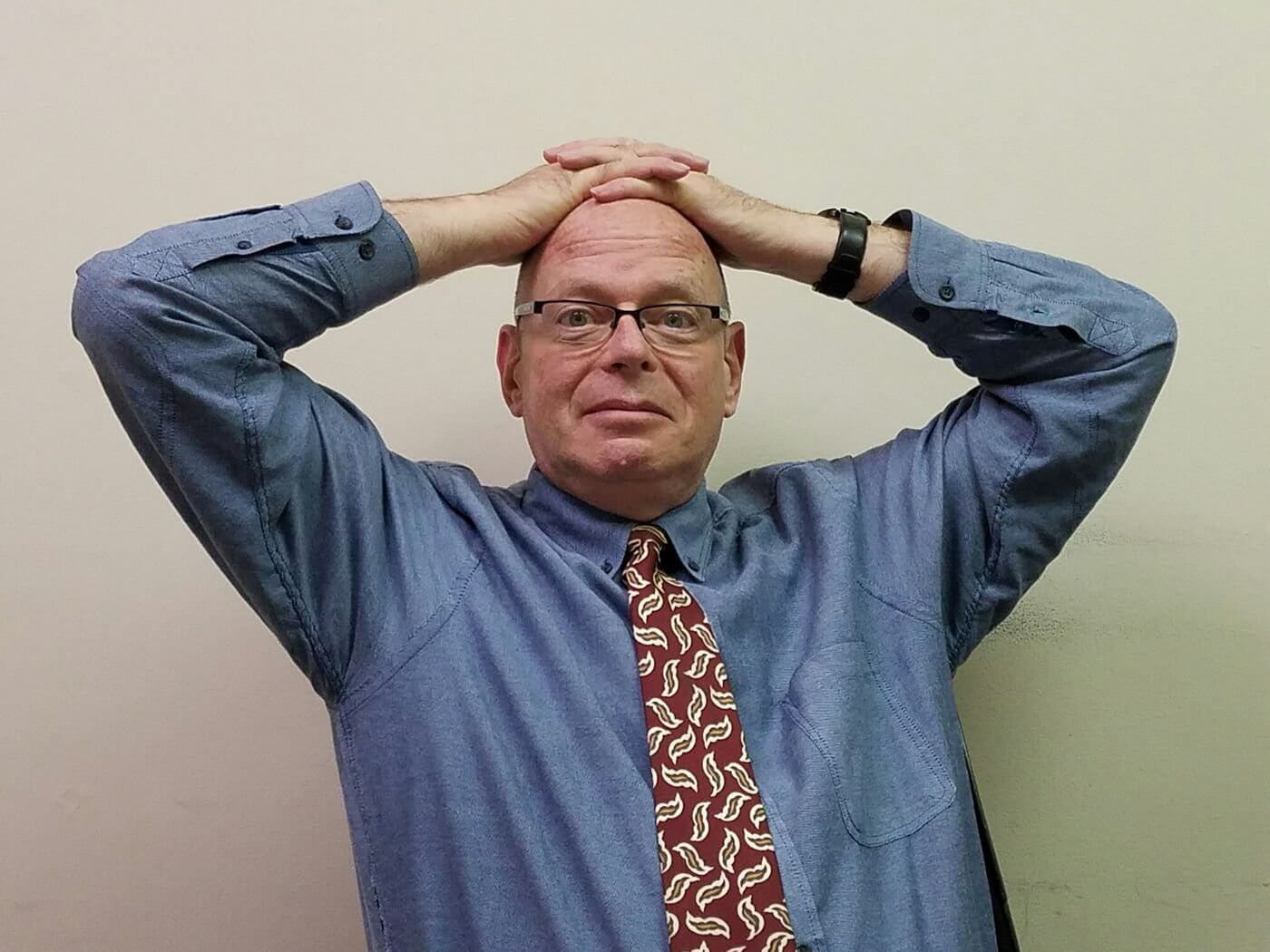 How to Ace a Coding Audit
Why does everyone freeze when they hear the word "audit," especially when it involves an outside agency or entity?
Because, there will be delving, questions, and possibly unpleasant financial, and/or professional, and/or personal consequences.
On the other hand, while an internal audit may be unpleasant, but it might not have the same dire consequences. Often, the very objective of an internal audit is to help ensure that an external audit - if one happens - won't be so draconian since presumably, the internal audit would've helped to correct the same deficiencies discoverable by an external audit.
If it's well-documented, an internal audit helps illustrate to an outsider how proactive steps had already been taken to address the problem which can't hurt, and no doubt, helps.
That's precisely why we present the following, at least as far as coding audits go.
First, let's mention another "safe to say" premise: CMS and commercial insurance payers do whatever they can to avoid paying claims, or at least put off paying until they absolutely must. At times, they seem to be in business to deny claims. And they have plenty to work with between E/M coding, NCCI claims bundling, prior authorizations, out-of-network situations, and the simple things such as transposition errors, typos, missing letters/digits, wrong insurance for the patient, and the dog eating the internet connection.
By the way, there are safeguards against all of those, as mentioned further down.
Back to the coding audit.
It's not a secret that there's scrutiny on medical billing and coding, sometimes to the point where a story on the 6:00 p.m. news shows someone being arrested for defrauding or scamming the system. A Google search will produce hundreds and maybe thousands of results.
That's why chart auditing is needed to ensure you support both financial integrity and compliance.
What is Chart Auditing?
It's an in-depth review and analysis (audit) of medical documentation to certify how accuracy and completeness of your coding and billing routines.
Chart auditing encompasses medical records, procedure and diagnosis coding, modifiers, medical necessity, and documentation compliance, all as to how they fare against established reimbursement requirements, regulations, and guidelines.


Chart Audit Objective:
Easy and as expected: to verify coded data integrity which in turn upholds accurate billing and reimbursements.
Chart audits should be done on a routine basis that works best for your setting. Weekly or monthly might be too frequent, so quarterly or semiannually are recommended intervals. You'll be able to ID coding errors before too much time elapses on potential compliance issues and to ascertain revenue leaks.
Simultaneously, chart audits enable you to review coding and documentation practices, identify any weaknesses that can be corrected by retraining, and of course, you'll improve your overall coding accuracy.


The Importance of Chart Audits:
Compliance: Can't mention this too often, but chart audits help ensure compliance with coding and documentation guidelines established by CMS and commercial payers. In so doing, you'll work toward avoiding (1) dreaded penalties, (2) more audits but this time by feared outside agencies, and (3) potential legal issues.


Revenue: Clean and complete coding and documentation are hardcoded to revenue. Chart auditing works to identify coding errors that could shortchange you by way of under-coding or, conversely, by creating denials or having to repay funds because claims were over-coded.


Quality Care Improvement: Chart audits certainly contribute to that as well! By ensuring accurate and comprehensive documentation, healthcare providers can enhance communication among healthcare professionals, and facilitate care coordination, thereby improving patient outcomes.


Effective Communication of Chart Audit Findings
Ok. You've done your next chart audit. You have the results. Now what?
The results should be communicated clearly and concisely without being over-verbose and with a constructive (not destructive) spin to all concerned.
You probably already know this, but here are some suggestions for communicating chart audit results:
Prepare a written report summarizing the findings (the issues identified issues, their significance, and improvement suggestions). Any supporting evidence from medical records is helpful. Transmit/send the report to all concerned.



Meet with the appropriate provider(s) and/or coder(s) to discuss the audit's findings.

Explain the issues, answer questions, and provide guidance on necessary corrections.


Provide coding and documentation education and training sessions using examples from the audit's findings to illustrate and provide guidelines for improving documentation quality.


Encourage collaborative and open communication with healthcare providers, encouraging them to ask questions, get clarifications, and provide feedback on the audit findings. Collaboration creates a workplace that's interested in continually improving.
Written reports and follow-up emails from meetings, education, and training, are important if documentation is needed to prove the same.
Spreadsheet Components for a Comprehensive Charting Audit:
The patient's name, medical record number, date of service, and other identifying details.


Document the codes assigned for diagnoses, procedures, treatments, and relevant modifiers. Compare the assigned codes with the supporting documentation to ensure accuracy and compliance.


Analyze the documentation associated with each code to determine if it supports the code assignment. Identify any missing or incomplete documentation.


Verify compliance with coding guidelines such as ICD or CPT guidelines. Highlight any discrepancies or non-compliance.


Encapsulate the audit's findings, including any coding errors, missing documentation, compliance issues, or patterns of deficiencies.


Provide recommendations on addressing the identified issues and improving coding accuracy and documentation completeness.
There's no set format. A chart audit's spreadsheet may vary depending on your organization's requirements, coding guidelines, and specialty areas.


Conclusion:
Chart auditing is a critical component of revenue cycle management in the healthcare industry.
They ensure accurate coding, compliance with regulations, and proper reimbursement.
And then, effective communication of audit findings, along with a detailed chart audit spreadsheets, help identify areas for improvement and provide ideas on implementing corrective measures.
As for the dog eating the internet connection, keep the router behind the electric fence.


How we can help
ADSRCM and our MedicsRCM services work to ensure claims are submitted for maximized reimbursement per payer. As alluded to above, our rules engine-driven system supports out-of-network alerts and performs eligibility verifications, both on scheduling appointments and again anytime in advance.
Error alerts, E/M coding alerts, NCCI edit alerts, and automated prior authorizations are supported, alleviating clients from those time-consuming yet critically-needed routines. Our Denial Preventer® proactively alerts on claims likely to be denied. They can be edited first and then submitted.
Clients can also access the 21st Century Cures Act-certified MedicsCloud EHR or retain their existing EHRs interfaced with us.
Our MedicsCloud Suite is available from ADS for clients who prefer an in-house platform.
Contact us at 844-599-6881 or email rcminfo@adsc.com for more about MedicsRCM or the MedicsCloud Suite and how we can assist you!


Need ADS RCM to rescue your revenue cycle?
About Marc Klar
Marc has decades of experience in medical software sales, marketing, and management.

As Vice President of Marketing, Marc oversees the entire marketing effort for ADS (the MedicsCloud Suite) and ADS RCM (MedicsRCM).

Among other things, Marc enjoys writing (he's had articles published), reading, cooking, and performing comedy which sometimes isn't funny for him or his audience. An accomplished drummer, Marc has studied with some of the top jazz drummers in NYC, and he plays with two jazz big bands. Marc was in the 199th Army Band because the first 198 didn't want him, and he has taught drumming at several music schools.

​ Next: read our ADS and ADS RCM blogs, ebooks and whitepapers. They'll stimulate your brain as well.