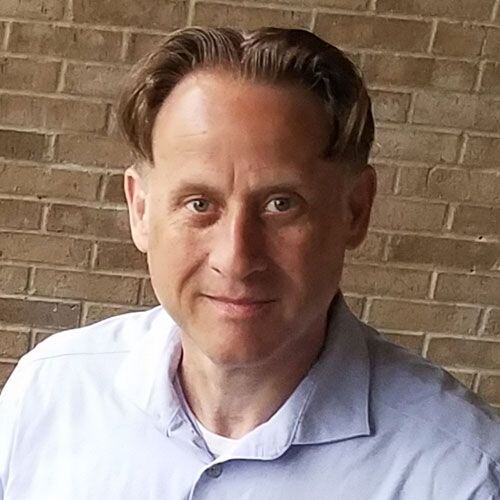 How to Avoid Expensive Medical Billing Mistakes
The keys to financial success in a medical practice include recruiting the best possible doctors, nurses, assistants, and other key personnel and then positioning yourself in the community as a leading healthcare provider. Prudent managers will always be on the lookout for money that is leaving the practice, whether due to problems in scheduling, unpaid claims, or just the fact that you are hobbling your staff by making them use outdated or otherwise ineffective software systems.
So, what is your answer to the question, is your medical practice needlessly losing money? It's a sad fact to state, but 4 out of 5 medical bills (or 80 percent) contain errors, according to a recent report from Newsmax Health. It's based on analysis conducted by Medliminal Healthcare Solutions, which is charged with helping patients identify and clean up medical billing errors.
Do 4 out of 5 of your bills have errors? That's definitely a statistic you will want to keep your practice far away from. Mistakes that you make in billing can be very expensive for your practice as well as anger your patients. To avoid making these types of mistakes, you need to know what to watch out for.
---
Is in-house or outsourced medical billing the best option for your practice? Our ebook covers all you need to know about preparing for and making the decision.
---
Common Medical Billing Errors
Are you familiar with the most frequently occurring errors in medical offices? Here are the ones that come up the most.
Data Entry Errors
This is the most common type of mistake, and can be the most costly. Some common errors include:
Incorrect patient information - Incorrect name spellings or policy numbers can lead to an immediate denial by insurance companies.
Incorrect quantity - Can be in the form of medication and the quantity given. Another example of an incorrect quantity is misstating the number of nights stayed by a patient at an in-patient facility.
Coding Errors
These are also frequent, and can lead to denials or even legal action if a patient is overcharged. You might find patients leaving your practice if they learn about big mistakes made in coding with other patients, so stay sharp and always take advantage of the latest version of your software.
Diagnosis and Treatment mismatch – In some cases, payers will deny a claim because the coding of these two items fail to match. This type of inattentive error can indicate more serious problems in your staff, so it's incumbent on you to make sure the information is straight right from the start.
Unbundling – This occurs when the provider charges related services as separate on a bill, when they actually fall under the same medical code. Experience and perhaps additional training is needed to weed out this type of error in your staff.
Upcoding/Undercoding – Errors of this sort happen when patients' bills don't accurately represent the services they received. Keep in mind that this is highly illegal and can result in legal action if a patient discovers the mistake on their bill, on top of being costly to your practice.
Not verifying insurance beforehand - By not verifying what a patient's insurance covers before you perform the tests, you can find yourself with denied claims.
What Can Practices Do to Avoid These Mistakes?
Patient Data Issues
Double-check patient information. You can easily solve the problem of costly mistakes by verifying all of the patient's information and storing it electronically in your electronic health record or EHR system/practice management system. Taking an extra moment to double check the data will save you a lot more time later during error corrections. Using an EHR will enhance quality control, and it also cuts down on data entry mistakes.
This is possible thanks to using software with an intuitive, easy to use interface and that requires the least amount of keystrokes and clicks of the mouse. The inclusion of templates for your practice or specialty will further help cut down on errors made by staff when typing in details.
Wrong Codes
Avoid losing a lawsuit and a severe financial penalty by ensuring that you have a code lookup tool in your system.
Insurance Eligibility
Always verify insurance beforehand. Practice management software can help you do this. It will access the information online from the insurer immediately, instead of forcing your staff to call the provider and wait on hold for the answer. Sometimes practices allow patients to go through without verification, to cut time of others waiting in line. Best practices would have you always checking insurance before providing services.
Incorrect Information About Quantity
Old jokes about poor physician handwriting on prescriptions will be a thing of the past when you use electronic prescription capability in your EHR.
You can also avoid dangerous contraindications of drugs when you rely on e-prescrbing, since the software will compare all of the patient's medications, including any over-the-counter drugs or herbal remedies.
Denied Claims
Use your software to keep track of claims and denials in real-time.
In the event there is an error, you want to catch it immediately and avoid running into legal action or charging a patient more money. By doing this, you'll be able to see if there are consistent patterns with billing mistakes, and get to the heart of the issues.
A claims denial manager can help you do this. The system will automatically detect the nature of a problem and show your staffer how to fix it for instant resubmission to the payer.
By automating this process, you can free up administrative staff to pay more attention to tracking claims.
Thanks to recent innovations in medical billing software systems, practices like yours can certainly avoid making such easily prevented mistakes. Reducing these common errors will also help to preserve your bottom line (less wasted staff time and lowered prospect of patients suing you for severe errors). To learn more about how to use medical billing services to your advantage, we invite you to click here to download our free and informative ebook, "The Complete Guide to Medical Billing Services."
Key Takeaways
A shocking 4 out of 5 medical bills contain errors, which represents 80 percent.

High error rates are a drag on your staff's productivity and can be quite expensive to fix.

You also run the risk of angering your loyal patients if your team is sloppy and makes mistakes in any bills.

Many errors occur because of problems with data entry, selecting the wrong code or a mismatch between diagnosis and treatment.

Avoid such mistakes by verifying your patients' insurance eligibility before providing services.

Use specialized medical billing software to automatically detect errors in claims so you can fix them and then resubmit for timelier payments.

Deploy electronic health record or EHR software to keep your data more accurate and to improve quality control overall.
About Stephen O'Connor
Stephen O'Connor is the Director of Brand and Digital Marketing, responsible for many aspects of Advanced Data Systems Corporation's (ADS) marketing, including product marketing, customer acquisition, demand generation, brand, brand design, and content marketing.
Stephen has more than 20 years of healthcare industry experience. Prior to ADS, Stephen spent 11 years at Medical Resources Inc. (MRI), most recently as the Manager of Marketing & Internet Services, where he and his teams were responsible for all marketing efforts and the market positioning of MRI's services.
Stephen spends his day's planning, writing, & designing resources for the modern healthcare professional.