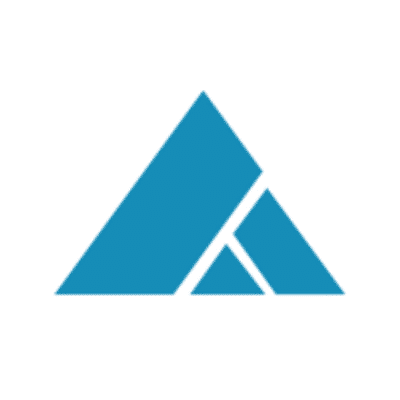 [Infographic Sneak Peek] ICD-10 Readiness
The following is a sneak peek of our new ICD-10 infographic, ICD-10 Readiness: Is Your Practice Prepared?


ICD-10 is back, and medical practices everywhere are racing to get ready for the big, upcoming change taking place on October 1, 2015. Although the new version of ICD will make a medical professional's job a lot easier, it is no doubt going to be tough to prepare for this advance.


Our ICD-10 Readiness Infographic can help you prepare by showing you:
Up-to-date, helpful statistics to see where you stand amongst others
How to make a smooth transition from ICD-9 to ICD-10 before the deadline
The typical costs of the ICD-10 process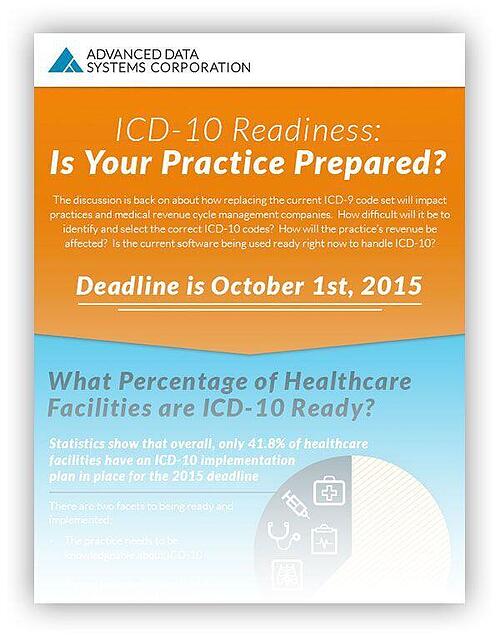 Want to continue reading? Download the full infographic.
About Advanced Data Systems Corporation
Since 1977, Advanced Data Systems Corporation (ADS) has been a leading provider of mobile Electronic Health Records and Practice Management automation for multiple specialties. We have specific systems for Behavioral Health and Laboratories as well as MedicsRIS for radiology. Our MedicsRCM is ideal if revenue cycle management is preferred.

Tens of thousands of providers and system operators rely on solutions from ADS to help them derive maximized revenue with extraordinary efficiency while optimizing the patient's experience enabling them to stay connected using their iPads, iPhones and Android devices.