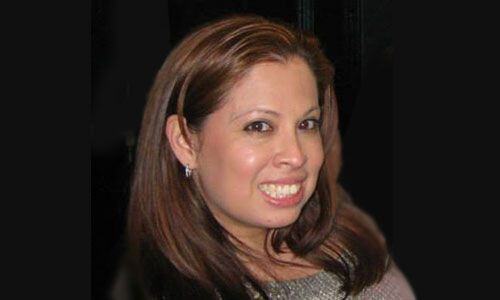 Medicare vs. Medicaid: Which is Better for Meaningful Use?
Your medical organization routinely sees a large number of patients who are covered by Medicare or Medicaid. This may be attributed mostly to your location, such as near retirement facilities, senior care organizations and other entities charged with serving the elderly and other eligible patients. Or, the nature of your practice attracts more people who rely on government-funded medical coverage.
Regardless of the reasons why you are treating more people under Medicare and Medicaid, you are also concerned that you are getting the appropriate financial incentives from the government. Under the American Recovery and Reinvestment Act of 2009, the government began offering Medicare and Medicaid incentives to medical professionals in exchange for them attesting to Meaningful Use.
More than 479,000 eligible health care providers have received payments in exchange for their participation in demonstrating the Meaningful Use in Medicare and Medicaid EHR incentive programs to date, according to the latest figures available from the Centers for Medicare & Medicaid Services.
With financial incentives on the line, managers would be prudent to wonder whether Medicare or Medicaid is better for Meaningful Use.


Meaningful Use Attestation
With healthcare costs continuing to increase, the government realized it must set up incentives and penalties to encourage medical professionals to treat patients in a more efficient and cost-effective manner.
Attesting to Meaningful Use with certified Electronic Health Record software proves to Medicaid and Medicare that your organization is doing its part to control costs and offer more appropriate services.


---
See how electronic Health Records will increase your efficiency and lower costs.
---
Medicaid
From a financial perspective, you could say that Medicaid is better for Meaningful Use than Medicare. Medicaid offers a maximum financial incentive of $63,750 for each eligible provider on your staff, while Medicaid offers a maximum of $43,720 for each eligible provider.
Medicaid incentives are set to be available for a six-year period from 2011 to 2021 and Medicaid providers are able to begin participation up through 2016.


Medicare
Medicare's smaller incentive of $43,270 over the entire period of participation makes it less beneficial from a financial standpoint. What's more, the number of consecutive years in which providers could get incentives depends on which year they first began showing Meaningful Use, noted a report from Physicians Practice.
So, if you began participating between 2011 and 2013, you are eligible for 5 years of consecutive payments. If you began in 2013 you are eligible for 4 years. Those who started in 2014 are eligible for 3 consecutive years of incentives. Eligible providers will receive no Meaningful Use incentives for reporting periods after 2016.


Key Takeaway
The government's mandate to curb costs while improving the way healthcare is delivered via Medicaid and Medicare has resulted in a system of financial incentives.

Medical organizations are correct to compare Medicare and Medicaid in terms of how much financial incentives are available.

Eligibility for financial incentives requires use of certified EHR software.

You could say that Medicaid is better for Meaningful Use on a financial basis, since Medicaid offers a maximum of $63,750 while Medicare offers a maximum of $43,720.

Medicaid payments are slated to be available for a 16-year period between 2011-2021, while Medicare provides no incentives beyond the 2016 reporting period.
Clearly, it is in the best interests of your medical organization to take full advantage of all financial incentives offered by the U.S. government through Medicare and Medicaid. Now that you have an overview of the Medicare and Medicaid implications, you'll want to remember the importance of working with a certified EHR application so you will be eligible to receive all appropriate financial incentives, going forward.
About Christina Rosario
Christina Rosario is the Director of Sales and Marketing at Advanced Data Systems Corporation, a leading provider of healthcare IT solutions for medical practices and billing companies. When she's not helping ADS clients boost productivity and profitability, she can be found browsing travel websites, shopping in NYC, and spending time with her family.