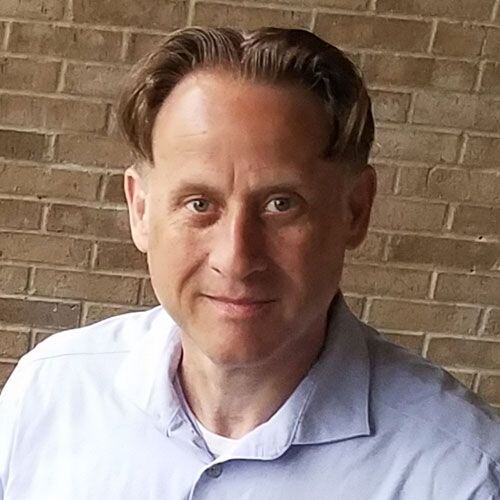 Pros and Cons of Remote Patient Monitoring
For the most part, you would prefer that patients come to your offices for an in-person appointment. But it's not always feasible to set up appointments on a regular basis for checking on a patient's condition. And now that we've been through a once-in-a-century global pandemic, patients have more reasons to stay at home unless it's absolutely necessary for a face-to-face encounter with your staff.
Accordingly, many healthcare providers have adopted a strategy that focuses on remote patient monitoring. With RPM, you have more flexibility to keep tabs on your patients using a range of telehealth tools. Often, RPM is coordinated with home healthcare services to give patients the best of both worlds.
Here are the pros and cons of remote patient monitoring for you to keep in mind as you work to serve your population, using state-of-the-art software and technology tools.
What Is Remote Patient Monitoring?
Remote Patient Monitoring is a system to help healthcare providers keep tabs on the health and status of their patients even when they are away from the hospital, practice, or clinical environment. It relies on technology and digital connections over the Internet to keep doctors in touch with their patients.
RPM systems are growing in popularity. It's no wonder, with so many people preferring the convenience of being monitored from home continuously, without the need to come into the office for an unending series of follow-up appointments. Some individuals with chronic health conditions need to avoid crowds still until the coronavirus pandemic is under control, so there will be an increased need for remote patient monitoring.
Consider that Insider Intelligence "estimates 30 million US patients, or 11.2% of the population, will use RPM tools by 2024—marking 28.2% growth from 23.4 million patients in 2020."
From blood glucose to blood pressure and heart rate to oxygen saturation levels and more, providers can get a wide range of health data from patients with RPM systems.
Pros of Remote Patient Monitoring
You can anticipate a wider range of benefits when you adopt remote patient operating tools.
One of the biggest pros is that your patients will enjoy quick access to the healthcare services they need most. Their devices send information to you immediately, and you can also call up historical data on how patients are doing.
Another pro is that you amass more data than would be possible in a clinical setting. Patients can wear devices around the clock, such as a glucose meter or pulse oximeter.
Using RPM is ideal when you are trying to improve patient compliance rates with their treatment. They'll take their condition more seriously when they note you are receiving ongoing information about their health status. They can take ownership of their health in a way never before possible.
Spotting anomalies in health data received through RPM will help you quickly identify a change in patient status. This increases the number of good patient outcomes since you will learn about a change in their health from monitoring their devices sooner than if they waited to come to your office for a checkup.
Cons of Remote Patient Monitoring
Some healthcare professionals may be laboring under the idea that remote patient monitoring is simply too expensive for them to set up, let alone have their patients sign up to use.
But this is not really a cause for concern because it's a trivial matter to get started with a pilot program, focusing on the patients you can help reduce healthcare costs for the most. For example, you enable RPM to track your patients' blood glucose levels, which will allow you to reduce the amount of insulin they need.
Another perceived con to RPM is that most providers will find it too hard to deploy. Since modern RPM systems work out of the box, there's not a huge learning curve for your staff. You just set it up and start connecting with patients. And on the patient end, you can avoid any initial hiccups by first screening your patients to determine which of them are the most digital-savvy.
A common misperception is that remote patient monitoring won't work without broadband connections. Since many candidates for RPM live in rural, isolated areas with fewer clinics, connectivity is an issue to consider.
But RPM does not require a huge amount of data for all patients. Sometimes you can do quite well with ordinary Wi-Fi, which patients connect to with their smartphone or medical monitoring devices, as noted by mHealth Intelligence.
Do More With Fewer Resources
Remote patient monitoring is an excellent way to get more out of your limited resources, including how much time you have in the day to see and treat patients. As a busy medical professional, you always want to maximize your time usage. That's why we recommend that you subscribe to this blog today to stay informed on timely issues.
Key Takeaway:
More patients took advantage of remote patient monitoring during the early stages of the novel coronavirus pandemic to help them stay socially distant.
Medical practices that want to do more in tracking their patients' status will use remote patient monitoring tools to stay connected.
Remote patient monitoring does have some drawbacks, such as its reliance on technology that not all patients can afford.
RPM systems need reliable internet connections. Some of your patients may not have broadband access, making it harder for them to participate in RPM setups. But broadband isn't always needed to transit basic vital signs data.
About Stephen O'Connor
Stephen O'Connor is the Director of Brand and Digital Marketing, responsible for many aspects of Advanced Data Systems Corporation's (ADS) marketing, including product marketing, customer acquisition, demand generation, brand, brand design, and content marketing.
Stephen has more than 20 years of healthcare industry experience. Prior to ADS, Stephen spent 11 years at Medical Resources Inc. (MRI), most recently as the Manager of Marketing & Internet Services, where he and his teams were responsible for all marketing efforts and the market positioning of MRI's services.
Stephen spends his day's planning, writing, & designing resources for the modern healthcare professional.