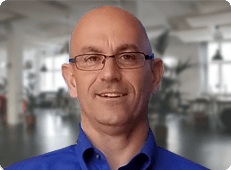 Top 4 Reasons Why Medical Practices are Outsourcing Their Billing
When your medical office was just starting up, it made sense to handle all billing internally. But as your enterprise grows in size and perhaps in scope, too, you might find that inefficiencies are creeping into the workflow. Or, perhaps your staff is finding it difficult to stay on top of code changes and updates to billing protocols.
This can be a detriment to the revenue cycle. But with advances in software and computer technology and fast connections to cloud computing services, medical practices today are finding it beneficial to leave this important task to third-party professionals.
For context, experts estimate that the size of the market of medical billing outsourcing was $11.1 billion in 2021, according to Grand View Research, which noted that it could expand at a compound annual growth rate or CAGR of 12% between 2022 to 2030.
Here are the top four reasons why medical practices are now outsourcing their billing, for you to consider.
1. Cope With an Influx of Telehealth-based Medical Bills
With the arrival of the coronavirus pandemic causing COVID-19 infections worldwide, practices have increasingly turned to telehealth sessions, to help protect the health and safety of patients as well as healthcare providers.
But the deluge of new services through virtual patient encounters has put a strain on some medical practice staff.
If you have started feeling like you're in over your head with the various new codes involved in billing for telehealth activity, it makes sense to outsource billing to a third-party provider, as noted by Revcycle Intelligence.
When telehealth encounters become easier to bill with outsourcing, they can represent a significant portion of your annual revenue, which further justifies letting professionals take on this task instead of trying to handle it all in-house.
2. Boost Revenue With the Help of Third-Party Experts
As you examine your balance sheets and project future revenue, you would be wise to look out for services that take a big bite out of your cash flow. This sometimes leads healthcare professionals to avoid outsourcing, because they fear it will be a burden rather than a benefit.
But instead of regarding the idea of outsourced billing as a large expense that you would be reluctant to take on, it's more appropriate to view outsourcing as an investment in your practice's future. According to Startupguys, increasing revenue will depend on boosting collections as well as cutting down the days that bills sit in Accounts Receivable.
So, you benefit in multiple ways, obtaining payments faster with the help of the outsourcing company's staff. They will arrange for the ongoing training of their billing professionals, which would take time for your staff to learn if you kept billing as an internal process.
3. Reduce Errors While Improving Compliance With Billing Protocols
How often does your staff have to re-code patient bills and otherwise fix mistakes when preparing these statements for insurance entities? The delays mean you won't see expected payments in a timely manner. But you also have to consider how much staff time you are devoting to correcting coding errors.
In contrast, outsourcing this part of your workload to outside experts will put you in a better position to be paid more quickly. After all, the company handling your outsourced billing will be devoting all of its time and energy to this work, so they will be following industry best practices more easily than your staff.
They will also be aware of changes to medical codes to process bills more cleanly and efficiently than your staff could do on their own, with fewer resources.
In addition to avoiding coding errors that waste time and reduce revenue, you should know that outsourcing your medical billing is going to make it easier to comply with HIPAA regulations. The various protocols of third-party payers are subject to change at any time, which means that outsourced billing professionals will be aware of these updates and will apply them to your bills. From a management perspective, you will have less to worry about in keeping compliant with HIPAA, while streamlining the revenue cycle, per Startupguys.
4. Focus More of Your Time and Attention on Patient Care
Keep in mind that with outsourced medical billing, "You don't have to be everything or do everything," according to Craig Jones, CFO of District Medical Group, per Revcycle Intelligence. Instead, focus on what your staff does best and then shift the burden of what you're not as good at to revenue cycle management professionals in an outsourced arrangement.
Patient care will be your sole focus, as you can now leave some of the burdens of sorting out financial details to third-party professionals who only do this kind of work.
There are many compelling reasons why your medical practice would want to start outsourcing your billing. Doing so can speed up the flow of revenue since bills will no longer languish in your Accounts Receivable department.
With experts helping your practice, you can anticipate fewer errors, which lead to payment delays. In this era of increased reliance on telemedicine, having third-party experts taking care of the medical billing can allow your staff to focus more on what it does best--taking care of patients.
Need ADS RCM to rescue your revenue cycle?
Sources:
Grand View Research: Medical Billing Outsourcing Market Size, Share & Trends Analysis Report By Component (In-house, Outsourced), By Service (Front-end, Middle-end, Back-end), By End-use, By Region, And Segment Forecasts, 2022 - 2030
https://www.grandviewresearch.com/industry-analysis/medical-billing-outsourcing-market

Revcycle Intelligence: Best Practices When Outsourcing Revenue Cycle Management
https://revcycleintelligence.com/features/best-practices-when-outsourcing-revenue-cycle-management

Startupguys: Here's Why Medical Offices Have Begun Outsourcing Their Billing Departments
https://www.startupguys.net/medical-offices-outsourcing-billing-departments/
About Gene Spirito, MBA
Gene has been involved in sales and deploying well over 1,000 revenue cycle management and billing solutions for medical practices, groups, networks, and laboratories of every specialty. With more than 25 years' experience, Gene has guided so many ADS clients toward the configuration that would work best for them such as services through MedicsRCM, or in-house automation with the MedicsCloud Suite. Gene has an undergraduate from Villanova University, and an MBA from Temple University. Not surprisingly, Gene's an avid Wildcats fan (the VU basketball team).