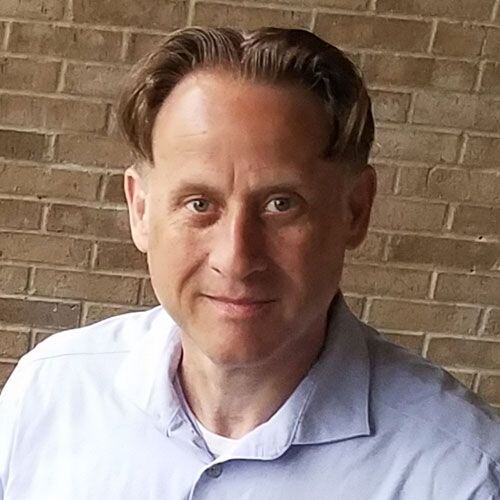 Telehealth and Telemedicine: Is There a Difference?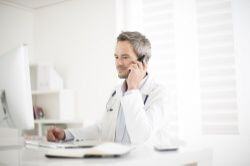 With the arrival of every new technological innovation, we have to create new terms to cover the devices and systems we develop and implement. This is especially the situation in the fields of medicine and healthcare, given the pace of developments and the often-crucial nature of the new items being created.
A case in point has to do with the terms "telehealth" and "telemedicine." With so many people using these words without bothering to be precise in their definitions, it's no wonder that medical professionals and patients alike become confused when confronting either term.
What follows is an overview of the two terms with an eye toward distinguishing them from one another.


The Difference Between Telehealth and Telemedicine
Telehealth
Without the development of the telephone and international lines to connect us all, there would be no such idea as "telehealth." While some groups will use telehealth and telemedicine to refer to the same thing, there is a case to be made to consider telehealth and telemedicine as distinct concepts.
According to the "What is Telehealth?" page at the U.S. Department of Health and Human Services, telehealth involves our use of technology for providing health information and education as well as health care to patients at a distance.
Examples of telehealth in action include formal, ongoing education for medical professionals and online presentations made by specialists to inform general practice professionals on industry developments.
The U.S. HSS divides telehealth into real-time communication and "store-and-forward" communication. In real-time mode, telehealth includes using an interpreter over a network so a doctor can explain something to a patient in a distant location, or a world-class neurosurgeon holding a clinic online for his or her colleagues.
In store-and-forward mode, telehealth revolves around transmitting electronic materials, with a major example being a digital X-ray or CAT scan result that a medical professional retrieves from a network.
A local example of telehealth providing information to end users would be a patient portal that your staff deploys with electronic health record software and then uses to distribute information to patients, such as vaccination reminders or a reminder that allergy season is upon us.


Telemedicine
In contrast to telehealth, telemedicine involves the use of transmitting medical details between one computer system and another, with the goal to "improve a patient's clinical health status," according to the "What is Telemedicine?" page at the American Telemedicine Association.
A major feature of telemedicine is the use of remote devices for data collection and transmission. Examples include a patient's blood glucose monitor or heart rate monitor being connected to the Internet to stream data to the physician.
With so many devices like smartphones, tablets and laptops coming with built-in cameras and microphones, medical professionals can now see a patient from remote and make a meaningful diagnosis. This is particularly crucial when doctors are treating patients in underserved areas and the nearest clinic is hundreds of miles away.
No matter what terms you use for the concepts covered by telehealth and telemedicine, it's clear that the future will involve increased use of technology to educate patients and professionals as well as to support surveillance of patients, better manage their conditions and even diagnose and treat various ailments. Staying ahead of the technological curve, from implementing the latest in electronic health record software to setting up a practice management application to keep things running smoother will also put you ahead of your local healthcare competitors.


Key Takeaway
New developments in technology and science result in an ongoing need to define and clarify key products and systems.

Telehealth

is broadly seen as a collection of tools involving medical surveillance of populations, education and promotion of new initiatives.
Telemedicine is the term typically given to refer to the process of using telecommunications (computers, Internet and mobile devices) to diagnose and treat patients.
Some organizations use

telehealth

and telemedicine to refer to the same things, so it's important to make sure you have your terms defined before having a conversation.
About Stephen O'Connor
Stephen O'Connor is the Director of Brand and Digital Marketing, responsible for many aspects of Advanced Data Systems Corporation's (ADS) marketing, including product marketing, customer acquisition, demand generation, brand, brand design, and content marketing.
Stephen has more than 20 years of healthcare industry experience. Prior to ADS, Stephen spent 11 years at Medical Resources Inc. (MRI), most recently as the Manager of Marketing & Internet Services, where he and his teams were responsible for all marketing efforts and the market positioning of MRI's services.
Stephen spends his day's planning, writing, & designing resources for the modern healthcare professional.