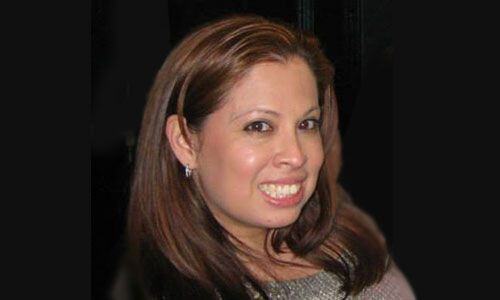 12 Tools That Can Help You Improve Patient Engagement
The more you can do to improve patient engagement, the better your staff can serve members of the local community.
With so many health care providers working hard to cope with the spreading coronavirus pandemic, it's useful to highlight different tools that help improve patient engagement, especially during the telemedicine, virtual experience we are living in today.
A rationale for boosting engagement with patients is that it encourages them to stay up-to-date on their health and to collaborate with staff on the best strategies for their care, as noted by eVisit.
You'll expect to see patients get more involved when you give them more methods to connect.
In this article, we will share 12 tools that can help you improve patient engagement during a time that is difficult to get patients into your facilities.
1. Patient Portal
Deploying a patient portal through your electronic health record or EHR software is an excellent way to promote increased engagement with patients. Newcomers will be pleased that they can sign up online (or at a kiosk in your office) without having to fill out repetitive information in a stack of forms from your receptionist. And then, staff won't have to transcribe those paper documents since the patient typed in everything already.
2. Appointment Reminders
Issue friendly reminders about appointments is another tool of engagement. The software system you use for tracking patient records is also useful for creating reminders, which can go out in the form of text messages, emails or even voicemails, depending on the patient's preference. The same system helps you track trends in patient no-shows.
3. Mobile Health App
Since so many of your patients carry a smartphone with them and rely on apps for so many tasks, it's natural that they'd benefit from using a mobile health app from your organization. Whether you are responsible for a private practice or a hospital system, a mobile health app saves time in accessing information and naturally boosts engagement.
4. Electronic Prescribing
You can be much more responsive to patients when you allow them the option of electronic prescribing. They can request a refill or reauthorization of a prescription online via the dedicated patient portal, and the physician quickly transmits an electronic version of the prescription directly to the pharmacy. This has the added benefit of cutting down on waiting times.
5. Remote Patient Monitoring
Devices to keep tabs on the condition of patients is a more advanced option for engagement. From pulse oximeters to wireless scales sending in updates for tracking body weight to blood glucose monitors or heart rate machines, patients are more connected to the health care providers.
6. Telemedicine
A pandemic certainly underscores the benefits of relying on telemedicine. A simple mobile device, tablet, desktop or laptop computer will suffice for conducting virtual telemedicine patient encounters. A nurse practitioner or doctor can connect with patients from any location, which saves time and allows more patient care every day.
7. Interactive Engagement Tools
Making tools readily available does wonders for boosting engagement. For example, Phoenix Children's Hospital added 200 tablets for use in patient rooms, offering customized information about treatment plans. Digitalized "journey boards" explain discharge information to families before they go home.
8. Live Texting
This tool is excellent for issuing quick points about healthcare that you want to bring up with your patients, such as a reminder that flu season is fast approaching and it's time to get vaccinated, or an update on pollen counts for allergic patients' benefit.
9. Live Video Chats
Live video chats between patients and providers help keep communication lines open and may among the most convenient method available to you. That's no wonder. According to a report from Patient Engagement HIT, some 60% of patients surveyed by Accenture are interested in using digital communication tools, based on a poll conducted with 2,700 patients in the U.S. and similar developed nations.
10. Wearable Tracking Technology
Tracking technology can monitor vital signs no matter where the patient is, which means, for example, that you could conduct a sleep apnea study from the patient's own home, or have the patient wear a harness to monitor cardiac functions from remote.
11. Social Media
If your office has been avoiding the use of social media out of the misguided idea that it is a trivial method to communicate, now would be a good time to adjust your viewpoint. Patients already take to social media to share with their family and friends, so it's a good place to meet them where thy already are. Use social media to send reminders about healthcare or to announce something like new equipment being used in your facility. Also make sure to monitor your social media channels to check for feedback (positive or negative) from patients so you can respond immediately. That's the core of engagement.
12. Patient Surveys
Periodically send surveys to your patients to get feedback, such as on new processes in your office or the way you send reminders to come in for an appointment. When asking patients for their email address, you can ask permission to add them to your mailing list to receive surveys.
As you determine which tools to start using first in your organization to boost patient engagement, chances are that you and fellow colleagues will want to become more familiar with how a telemedicine system can integrate with your existing technology and software setup. This type of service is becoming increasingly important for providers and patients alike as a way to cope during social distancing measures. Expect that telemedicine will continue to grow in use during the global COVID-19 pandemic caused by the novel coronavirus. With that in mind, please click here to learn more about telemedicine software.
About Christina Rosario
Christina Rosario is the Director of Sales and Marketing at Advanced Data Systems Corporation, a leading provider of healthcare IT solutions for medical practices and billing companies. When she's not helping ADS clients boost productivity and profitability, she can be found browsing travel websites, shopping in NYC, and spending time with her family.