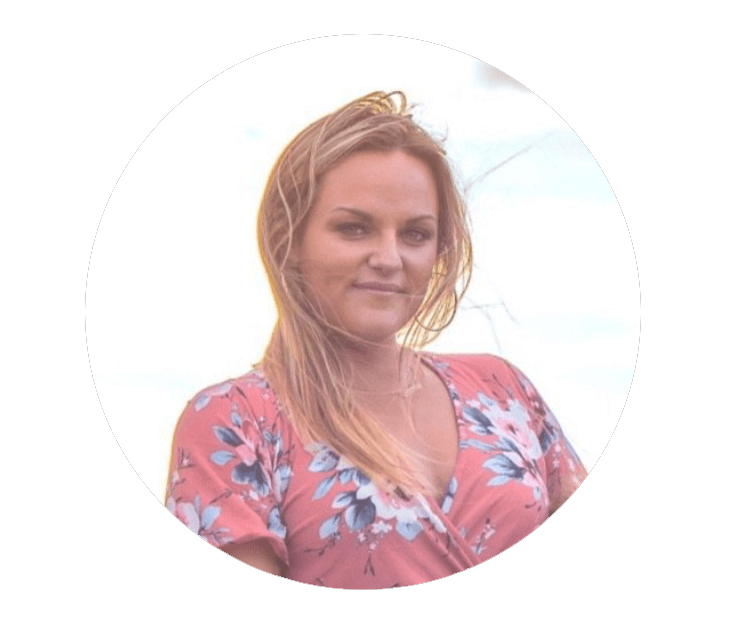 Top Healthcare Business Trends for 2022 (eBook Recap)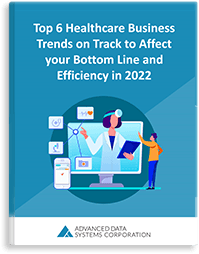 The following is a recap from our ebook, "Top 6 Healthcare Business Trends on Track to Affect your Bottom Line and Efficiency in 2022."
Get the entire ebook for FREE by clicking here or on clicking the image at the bottom of this post.
Visits through a Virtual world, Portals, and Artificial Intelligence? No, it's not another Steven Spielberg blockbuster. It's a look into the upcoming Business Trends Affecting the Bottom Line in 2022.
Here at ADS, we offer solutions to the everyday problems your facility's bottom line faces. Our new ebook is loaded with data to help you make the choices to take your business in the right direction this coming year.
The Rise of Virtual Care through Telehealth
The pandemic we are facing has only pushed telemedicine to its rightful place in healthcare. Even more, telemedicine is predicted to grow by $397 billion dollars in the next five years. It's desirable for many reasons, most notably because patients are able to get the health care they need, conveniently without requiring in-person interactions. And, you can bill for virtual visits. MedicsRCM is proficient in that billing and has its own telemedicine platform.
Key Takeaways from our Ebook:
Telehealth usage is up 154%
CDC expects the market to rise to over $397 billion within five years
13%-17% stabilized utilization of telehealth communications
Almost every state's Medicaid program offers some coverage for virtual care
Telehealth is only growing, making access easier for patients and health care practices alike
Staffing Shortages Affecting the Health Care Industry
The COVID-19 pandemic caused severe staffing shortages among the nation. Most health care practices have had to find other ways to mitigate their staffing issues, and that is one reason why outsourcing is a growing trend in most facilities.
These practices looked to outsourced billing and revenue cycle management services (such as MedicsRCM) as a godsend in covering critical positions within their organization.
Key Takeaways from our Ebook:
Outsourced billing (MedicsRCM) can increase 10% - 20%
Outsourced billing (MedicsRCM) can cost a fraction of an in-house billing staff
Entire team of "behind the scenes" experts (MedicsRCM) is dedicated to the entire billing process
Allows health care professionals the time to focus on treating patients
Remote Patient Monitoring (RPM)
RPM has already taken its rightful place in healthcare, but you should expect to see it blossom in 2022.
It's an incredible convenience when patients can be monitored essentially around the clock without them having to come into the office, which requires the associated usage of office staff and resources. At the same time, RPM minimizes face-to-face exposure with COVID-19 and its variants still very much with us.
Key Takeaways from our Ebook:
The use of RPM will only increase over time
RPM helps maintain patients' health while creating a revenue stream for providers
RPM use eliminates office resources and face-to-face contacts
RPM promotes mobility and patient engagement, satisfaction, and safety
Artificial Intelligence in 2022 Health Care
Advancements in AI have revolutionized healthcare software, including medical billing and revenue collections. When applied to medical billing and coding, AI can examine unstructured data further, compartmentalize data, and connect relevant information.
MedicsRCM's platforms already support this type of AI architecture, enabling clients to operate as hands-free as possible, and will continue to do so into 2022, empowering clients to experience superior results on revenue and productivity.
Key Takeaways from our Ebook:
AI supports increased patient encounters and associated revenue
Receive compensation faster with fewer holdups
Improves quality, treatment methods and delivers better patient care
Staying on Top of the 2022 Patient Experience
In our E-Book we discuss the important of telemedicine and remote patient monitoring, but we also dive into applications such as patient portals, kiosks, texting, and scanning because these applications will only grow in usage during 2022.
Key Takeaways from our Ebook:
An array of patient mobility platforms is a must for the health care industry going into 2022
Access anywhere anytime and patient self-empowerment will continue to transform patient-to-practice relations
With staffing shortages, each of these features and options essentially removes the need for in-house input
Patients will appreciate being able to self-serve at their convenience and reduce if not eliminate face-to-face interactions while speeding up workflow and intake
ADS has the Solutions you Need
MedicsRCM from (ADS RCM) uses the MedicsPremier system from ADS. We have up-to-date knowledge of your state's billing requirements, and we serve an impressive range of specialties.
You'll receive MedicsPremier training and have on-demand, transparent access to all of your data, seeing what we see. And, you can compile your own reports at any time to the extent you want, in addition to those we compile for and review with you.
The MedicsPremier platform and hosting fees are included at no additional cost, as is our team of 300+ experts who'll help reduce your staffing issues. You can use (1) your existing EHR interfaced with us, or (2) the MedicsCloud EHR, or (3) no EHR with our electronic superbill. And, MedicsPremier or the MedicsCloud EHR is available from ADS if an in-house platform is preferred!
All of this inside our new eBook! Download it now to explore what ADS has to say about improving your Business' Bottom Line in 2022.
See about the future of Patient Engagement, Current Trends, Statistics, Market Analysis, and Our Predictions! Stress less and let ADS help your business do better in 2022.
About Jenna Johnson
Jenna Johnson is the Content Specialist at Advanced Data Systems Corporation. She has a passion for writing, and helping people find the facts. Jenna was previously a Ghost Writer for Ovation.io, and has worked for the Department of Defense, and the Air Force for the last 7 years.