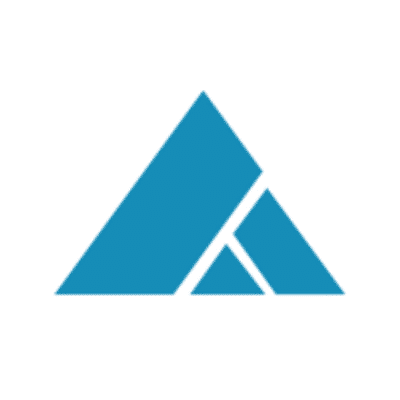 What Top Radiology Information Systems All Have in Common
Medical Billing / RCM | Electronic Health Records | Radiology Information System | Patient Portal
Radiology Information Systems (RIS) are essential software tools for radiological centers, groups, and clinics. Besides providing the software to securely store and access images and videos from scans, what do all the top RISs have in common?
Great RIS systems will be able to work with or incorporate multiple software systems, ensure security, provide access to interested parties via apps, and provide accurate analytics for everything from financials and KPIs to biopsies and ACR statistical reports.
Working With Multiple Software Systems
Medical imaging experts understand the value of managing their images and other radiology information; however, there are many more areas good modern software will cover for an imaging business. The more variation in images, employee access, records portability, and financial track there is, the more robust the software will need to be.
Therefore, good RIS software works with or combines the functionality of the following software systems: Electronic Health Records (EHR), Enterprise Resource Planning (ERP), Picture Archiving and Communication System (PACS), Customer Relationship Management (CRM), and financial and billing software. While all top RIS systems provide some of these functions in the box, they will also have some customization so that you can integrate them with software that is already in place or more suited to the specific needs of unique businesses.
EHR Software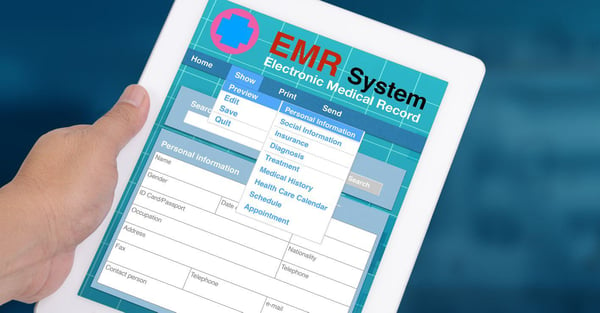 EHR software is designed to specifically manage health records for patients according to current health record laws, including HIPAA. Because of the legal ramifications behind managing electronic health records, top RIS software systems can demonstrate that they have been used successfully within the legal jurisdiction of their customers. Top radiology software is all designed to fulfill ICD-10 requirements, Medicare billing records, and other HIMSS and HIPAA requirements.
In medical practices, an ERP is usually called practice management software. This is the software that helps the medical team set and analyzes KPIs, works to reduce revenue loss through proper billing and insurance management, automate the patient workflow, and provide other resources needed for all medical, surgical, and associated businesses.
Integration With PACS
A good RIS will provide or integrate with Picture Archiving and Communication System (PACS) to facilitate security and access to the image records for all technicians, physicians, and patients that need access to the pictures. As we have already discussed with ICD-10, HIPAA, MACA, and HIMSS requirements, the PACS falls into this category; good radiology business management systems will provide for effective and secure access to needed images.
CRM
Customer Resource Management software or a CRM is software that is specifically designed to manage patient relationships. Because of the difficulty of healthcare records and privacy, most medical software integrates its own CRM functionality within the program, including RIS software. CRM functionality includes appointment scheduling and follow-up, patient portals, referring physician portals, and follow-up systems including managed phone calls and SMS texting.
Finally, a good RIS works with either a practice management software or internally to effectively manage insurance invoicing and patient billing, as well as managing costs and other financial data from the radiological practice.
Secure Access
Any RIS worth purchasing will endeavor to have the best cloud security systems to protect their customers' practices and patient information. This security includes making records accessible to only specific users, secure backups not connected to the main software (medical businesses are often targets for ransomware attacks), and regular updates of the software to ensure that any discovered weaknesses are fixed as fast as possible.
While every healthcare organization should proactively plan their data security (Read our 3 Tips on Security for Healthcare), the best RIS systems will be developed by software firms that have security experts, do most of their programming in-house, and push regular updates on the software to customers.
Because of this security need, many information systems are only offered as SaaS, or software as a service. This means that the customers pay for the software monthly or yearly but never have to worry about it getting out of date.
OS Agnostic
Another item healthcare businesses need from the most modern RIS software is multi-platform operability. While the office may work on Macs, referring doctors may be using Windows or Linux machines to access the RIS and patients might be using Android phones, tablets, etc. Because of this diversity, a good RIS will have at least some functionality through an internet portal. This internet portal will provide access to all needed parties regardless of their operating system.
On the other hand, top RISs do not necessarily need to be installable on every platform. It is important that each organization research the costs of changing an OS if the RIS is not compatible with their current office operating systems.
Additionally, top information systems provide access to patient kiosks within an office and patients can get access to their own portal 24 hours a day, 365 days a year.
Providing Analytics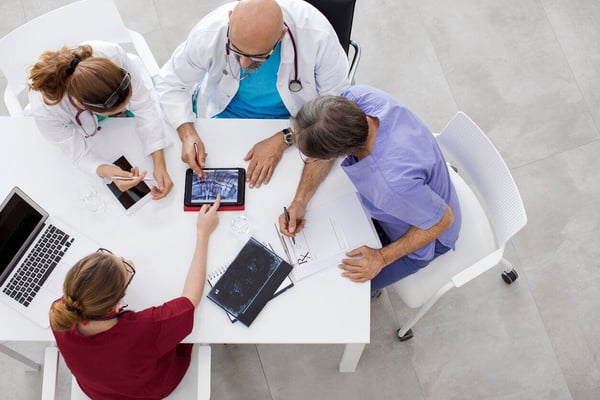 Great RIS software is designed to make ACR reports standard for all imaging services. Since analytics and reporting can be standardized and mostly automated with modern software algorithms, top radiology information systems will take that into account when producing reports.
Besides the patient analytics, radiology software should also be designed to facilitate ease of revenue tracking and billing for patients and insurance and analytics for referring physicians. In other words, without good analytics, even the best RIS will not be a usable system. Data analysis is necessary for business managers, referring physicians, technicians, and patients.
Billing and Accounting
The final area that the best Radiology Information Systems have in common is a robust and effective billing and accounting system. Even if they do not have full enterprise level accounting and billing, the system will need to be able to track payments, copayments, insurance disbursements and other income revenues using EDI, electronic data interchange. The best software programs will also be able to verify pre-certs and insurance eligibility automatically and have a portal designed with the referring physician in mind.
The top Radiology Information Systems have all these things in common; what does your information system have? For more information on RIS software, practice management software, or to see a demo of how our software fulfills these items, please contact us today.
About Advanced Data Systems Corporation
Since 1977, clients have relied on the ADS team and our intelligent automation solutions and services. The MedicsCloud Suite, ADS's latest generation of rules driven financial, revenue cycle, practice management, clinical charting and reporting, and mobility/engagement platforms, are used by clients to produce maximized revenue and efficiency for their practices, groups, and enterprise networks.

MedicsRCM (ADS RCM) is ideal if comprehensive outsourced revenue cycle management and billing services are preferred. MedicsRCM also uses the MedicsCloud Suite.