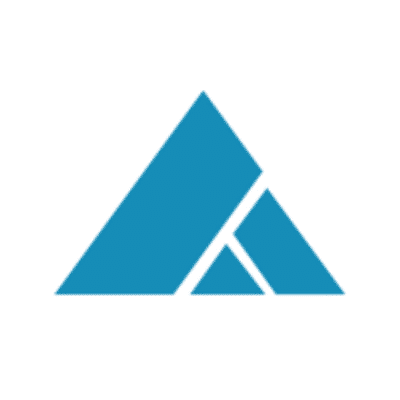 Proactively Prepare for Value-Based Care in Behavioral Health
Healthcare Advice | Value-Based Care | Medical Practice | CMS
The Value-Based Care Methodology
The value-based care methodology is getting more and more attention across the healthcare and insurance industries. A methodology that is still being perfected to deliver quality, not quantity, care that will reward or penalize healthcare providers for patient or client outcomes. The ultimate goal is to keep the population healthier and help drive down the cost of insurance.
CMS Value-Based Care Defined and its History
This model of healthcare, as defined on CMS.gov, are programs that began in "2008" to "reward health care providers with incentive payments for the quality of care they give to people with Medicare." The strategy behind this healthcare idea is to promote three key areas to begin lowering the cost of healthcare that is driving up insurance premiums: "better care for individuals, better health for populations, and lower cost."
You can see the CMS value-based programs that are already in place and working to deliver quality care. With hurdles yet to overcome, CMS now has set up the CMS Innovation Center welcoming participation from healthcare providers.
Value-Based Care in the Medical Community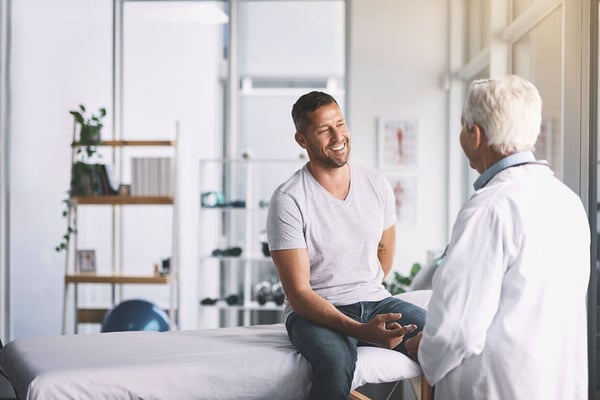 A thorough review on LinkedIn aims to help healthcare providers in the behavioral healthcare segment. The author lays out all the aspects of the value-based care model. As explained, "under the value-based care agreements, providers are rewarded for assisting patients to improve their health, reduce the effects and incidence of chronic disease, and live healthier lives determined by data-driven outcomes."
On the other side of the coin, there is a negative approach that is meant to also incentivize better patient care. "Providers can be penalized for low-quality care." They may even have to pay for additional treatment out of their own pockets.
A Team Effort to Encourage Healthier Lifestyles
Insurances are taking a more hands-on approach to monitor how much patients are seeing their physicians for the same issue(s) in comparison to their progress. Insurance and healthcare providers are teaming up to take a more committed approach to educate and encourage patients to make the necessary lifestyle changes to improve their chronic condition(s). Ultimately, "the provider and the payer have come together and signed a contract that promotes the well-being of the client or patient without being solely responsible for the cost of care."
Value-Based Care Payment Options
There are two kinds of payment options. "Case Rates" vs. "Pay for Performance", or "flat rate per client" vs. "fee-for-service system" with or without bonus, and possibly an additional fee charged
The author points out a valuable calculation to keep in mind. It is vital to know "your numbers and the income you are currently receiving". Calculate your total dollars from adjudicated claims from a payor and divide by the number of visits. Be sure to use a relevant period of time.
Accountable Care Organizations (ACO)
The ideology behind the ACO is to build a comprehensive healthcare team to care for a patient with multiple healthcare issues. "The ACO has doctors, treatment centers, hospitals, and behavioral health centers (for example) working together to ensure the patient does not receive redundant or conflicting care." This methodology would benefit the complexities of treating many behavioral health patients to share the risks.
Five-Fold Benefits of Value-Based Care
The goal behind value-based care is that the entire population benefits from quality patient care, improvement of population health, and insurance cost reductions.
Many "patients" will realize better health avoiding chronic disease and be rewarded with lower insurance cost. In the case of addiction, it is more complicated with a plethora of other chronic illnesses, especially in the mental health sphere.
"Providers" will see less time consumed with chronic disease management, and they will be able to offer better data-driven care to new patients.
"Payers" will not be paying repetitive patient claims resulting in less risk and cost coverall.
"Suppliers" will be able to align their products and services with positive patient results and reduced cost.
"Society," as a whole, will become healthier.
The Evolution of Value-Based Care Experiencing Drawbacks
There are drawbacks causing healthcare provider frustrations and problems. With the implementation of the CMS Innovation Center, improvements will continue to improve the value-based care methodology. A critical part of the problem is the data needed is not gathered yet for accurate analysis that is affecting participating physicians and the care delivered to patients.
Forecasts for Value-Based Care in Behavioral Health

"Mental and behavioral health draws more attention amid a still growing opioid crisis." Behavioral health providers will soon be required "to transition their practices to value-based care".
As reported, a drawback for treatment centers "is that there are no standards," to define what is considered cured or what a relapse consists of or what would require readmission". Until these vital outcomes are clearly defined, it will delay a value-based care system for behavioral health and addiction. To reach the "standard" definitions," relevant data is crucial.
Data Needed to Construct a Behavioral Health Model
Insurance companies are needing to collect certain information in order "to model costs and risk assessments" before a value-based care system can be ready for implementation.
As reported, it is evident "the United States is moving toward a value-based care system". Behavioral health providers and facilities can begin getting ready for the future by gathering data and analyzing patient population and outcomes.
"Track Relevant Data."
"Actual Unit Costs"
"Understand Patient Population"
"Utilization Patterns"
"Morbidity"
"Risk Stratification"
"Current Data Collected"
"Utilize Continuous Quality Improvement"
"Utilize Population Health Management Tools"
"Establish Acceptable Financial Risk"
Partner with ADS to Successfully Prepare for the Transition to Value-Based Care
Getting started to make a move to a value-based care system can seem overwhelming. As the LinkedIn author points out, "first and foremost, start tracking relevant data".
Since 1977, Advanced Data Systems Corporation (ADS) has been committed to delivering superior healthcare software solutions to meeting the challenges and changes within the healthcare industry. We have the software solution the Behavioral Health Community can integrate to prepare and use for value-based care.
Our MedicsCloud Suite gives Outpatient Services, Addiction Treatment Centers, and Hospital Services comprehensive clinical, financial, and patient experience solutions for behavioral health and addiction disorders. We have designated automation specialists for our behavioral health clients, and our 4-step process is well-defined. Trying to decide where to start will not be a problem with our comprehensive training and our continued support with updates.
Healthcare solutions are always here at Advanced Data Systems Corporation. The ADS team is your solution to be ready for the future of Behavioral Healthcare using value-based care.
About Advanced Data Systems Corporation
Since 1977, clients have relied on the ADS team and our intelligent automation solutions and services. The MedicsCloud Suite, ADS's latest generation of rules driven financial, revenue cycle, practice management, clinical charting and reporting, and mobility/engagement platforms, are used by clients to produce maximized revenue and efficiency for their practices, groups, and enterprise networks.

MedicsRCM (ADS RCM) is ideal if comprehensive outsourced revenue cycle management and billing services are preferred. MedicsRCM also uses the MedicsCloud Suite.