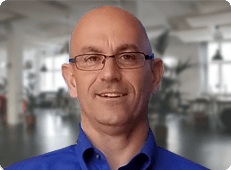 Weighing the Pros & Cons of Outsourcing Medical Billing
Delivering healthcare today is a more dynamic and complicated process than in the previous century. While we enjoy the benefits of advanced technology, which improves how we collaborate with external partners and accelerates treatment planning, there are regulatory compliance issues to contend with that add layers of effort.
What's more, the vast diversity of computing devices and software capabilities designed to streamline how we care for patients may also actually hinder efficient billing and collections activities.
As healthcare delivery providers ramp up efforts to manage their medical collections, we notice that more conversations are occurring among members of C-suite leadership about outsourcing medical billing services and coding tasks.
Hospitals, surgical centers, and physician groups with an eye on their bottom line must vet potential billing partners. Along the way, they need to consider options for outsourcing medical billing and hybrid payment collection.
Furthermore, it's best that they scrutinize their internal workflow, staffing competencies, and current technology to see where there is room for improvement in the revenue cycle.
For the most part, administrators do already understand or should have intimate knowledge about, their internal policies and practices.
As they discover the advantages and drawbacks of contracting with an outside vendor, the leaders can make a well-informed decision about converting in-house billing to a system that relies on off-site processing.
Every organization has unique internal challenges, financial goals, and budgetary constraints. The following considerations apply to all healthcare entities.
Advantages of Outsourcing Medical Billing
Shifting the accountability focus
Expanded International Classification of Disease or ICD coding requirements have led health industry CFOs to become more concerned about maintaining their compliance. After all, there is the looming threat of human coding errors that trigger penalties and increase denials or delay reimbursements.
Among the many advantages of shifting to outsourcing medical billing is the shift in responsibility for ICD codes. If a coding error occurs, the vendor assumes responsibility. This reduces the risk of the Recovery Audit Program or RAC audits. Outsourcing also eliminates the burden of having to develop in-house testing mechanisms to ensure compliance with collections, insurance, and training benchmarks.
Healthcare executives should keep in mind that the latest version of the International Classification of Disease, ICD-11, is scheduled to come into effect on January 01, 2022.
"This release is an advance preview that will allow countries to plan how to use the new version, prepare translations, and train health professionals all over the country," according to the World Health Organization.
The WHO maintains and updates the ICD dataset. Leaders in the medical industry must prepare their staff for advanced training, so they can implement the new ICD codes. Otherwise, more billing errors will naturally lead to delays in processing payments which can be avoided by outsourcing medical billing.
Shifting the focus toward patient engagement
Rising operating expenses in the healthcare setting mean that every staff member has to focus on improving efficiency and productivity to support the revenue stream. Unfortunately, sometimes patient services suffer under such a hyper-focused approach.
Relieving internal staff of billing duties allows them to turn their attention toward face-to-face care delivery and developing positive relationships with client-patients.
Leaving the nuts and bolts of medical billing to third-party professionals who focus all their time, attention, and training on the revenue cycle will allow your team to do what they came onboard to do: help patients get the highest standard of care.
Shifting the operating expense budget
A well-structured medical billing contract allows hospitals and clinics to control expenses on a cost-per-patient basis. Medical billing practices have one job: collecting payments for your organization. Since most agreements are based on performance, your practice or clinic only pays a commission when the billing team actually collects funds. In-house payroll dollars accumulate regardless of the outcome.
Disadvantages of Outsourcing Medical Billing
Lack of control over resources
One of the biggest concerns for administrators is the lack of control when they transfer to an outsourcing agent. In these situations, incompatible software or hardware can inhibit transparency for partners.
Another issue to be aware of is the fact that some agents may choose to only work on the highest-value accounts, to increase their revenue potential. Furthermore, you have to consider that customer service issues may arise if patients feel uncomfortable with "outsiders" accessing and processing their accounts.
Lack of financial resources for conversion
Converting to an outsourcedmedical billing setup can be expensive, especially for small surgical centers, private physicians, and rural outpatient clinics. Structuring agreements that address collection protocol and commission levels can help you control costs. Locating a partner that has compatible technology that will not require updating infrastructure is essential for enterprises that are operating with limited budgets.
Lack of appropriate security protocol
There is no getting around the requirement to protect your patients' data as you deploy an integrated software solution. So keep in mind that if you allowing an external vendor to access your system, it opens the door to malicious code and cyber-attacks.
That's unless the medical billing vendor applies software updates. It's not enough to vet a prospective medical billing company. You also need to get information about how the firm vets its digital relationships. Learn what type of training they use to prevent internal data breaches. Find out what mechanisms are in place to identify potential external threats on an ongoing basis.
Otherwise, the effects on your organization from hackers could be catastrophic. The U.S. Department of Health & Human Services report on Ransomware Trends 2021 noted that has tracked 48 separate ransomware incidents in the United States as of May 25, 2021, the latest statistics currently available.
The trend is alarming. Approximately 34% of healthcare organizations report being attacked during the previous year. About 65% of those attacked reported that cybercriminals were successful in encrypting their patients' data. While 93% of organizations did manage to get some data back, only about 69% of all encrypted data was finally released after a hospital or clinic paid the ransom, via cryptocurrency to hide the criminals' tracks.
This underscores the need to be careful as you evaluate your organization's computer and software systems as well as the security in place at the medical billing company you outsource work to.
Getting Your Organization Ready to Outsource Your Medical Billing Service
For many medical organizations looking to improve the flow of revenue and cut down on the mistakes in coding and other issues that can cause delays in reimbursement, it makes eminent sense to work with third parties.
Before you and your colleagues make the switch, you may want to gain additional insight into medical billing. We invite you to download our free and informative ebook, the Complete Guide to Outsourced Medical Billing Services.
Key Considerations Checklist
Customized contracts provide enhance revenue stream management.
Vendors must offer staff training and real-time compliance software updates.
Technology and training are only effective when you update security patches, monitor threats, and isolate them.
It's essential to manage patient experiences throughout the transfer process
Budgetary constraints and financial goals are key factors in the final decision
When you implement outsourced medical billing properly, you can anticipate improved revenue capture and improved internal workflow processes, all while cutting down your risk of liability exposure.
About Gene Spirito, MBA
Gene has been involved in sales and deploying well over 1,000 revenue cycle management and billing solutions for medical practices, groups, networks, and laboratories of every specialty. With more than 25 years' experience, Gene has guided so many ADS clients toward the configuration that would work best for them such as services through MedicsRCM, or in-house automation with the MedicsCloud Suite. Gene has an undergraduate from Villanova University, and an MBA from Temple University. Not surprisingly, Gene's an avid Wildcats fan (the VU basketball team).