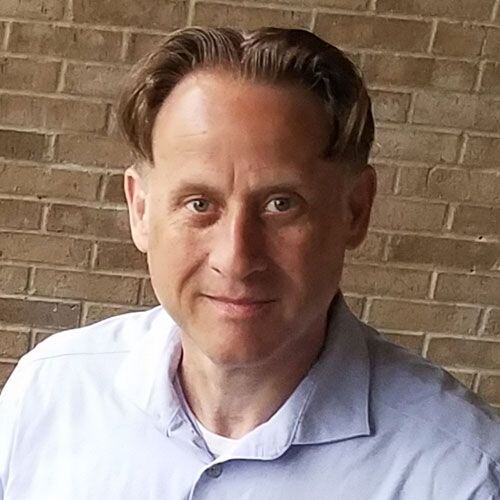 What is a Laboratory Billing System?
Running a busy medical lab will definitely keep you on your toes. As compared to a physician's office, urgent care facility, or other place of healing, you likely will be seeing many more patients coming through your doors every day. These patients will arrive to fulfill their doctor's orders for tests or because they are being screened for using illicit substances.
So, your staffing makeup will be quite different than the team that works in a doctor's office. For example, you're managing phlebotomists and other professionals to take samples and conduct analysis (unless you have some of this work done off-site) instead of doctors, nurses, and physician's assistants. The employees who schedule these tests have more work to do every day than the receptionists taking appointments for a typical doctor's office, since the foot traffic is so much greater.
Keeping everything organized and humming along properly depends on you computerizing your operations as much as possible so your team can work quickly and efficiently. This is why billing software specifically designed for laboratories can improve overall financial operations at your organization, helping you to collect more payments, faster.
---
View a quick demo of our laboratory billing software to see how it can help your lab obtain every dollar for every test.
---
What is a Laboratory Billing System?
A laboratory billing system is a specialized solution meant to improve the financial standing of labs providing medical testing for patients as well as help the staff work as quickly as possible (while still maintaining the highest levels of service). Unlike a billing system set up for a medical practice or other organization, a laboratory billing system takes into account the unique requirements of labs.
It makes sense to select software that was created specifically for your particular industry. After all, you wouldn't purchase a pet store software system when running a jewelry store. The same applies to medical software.
Laboratory owners and managers have their plates full with the requirements of their position, from ensuring a faster flow of revenue through the organization to seeing that scheduling maximizes the number of patients being seen and tested. When you consider how laboratory billing systems function, you'll appreciate that this type of software solution is much better than trying to rely on a generic application.
How Does a Laboratory Billing System Work?
People who are new to using laboratory billing systems can get up to speed with a quick overview about how they work:
Scheduling and Eligibility Verification
Your team uses the software to schedule appointments with patients in the office or over the phone. Meanwhile, the system will pre-test these patients to determine their insurance eligibility, avoiding billing surprises after testing.
Track Claims in Real-Time
You can view all of your patient claims in real time. It's easy to edit and re-submit denied claims directly from the software. This ensures that your lab remains profitable because revenue will be coming in faster.
Advanced Reporting Capabilities
How are you producing reports in your organization now? Does your method allow for easy customization? The reporting feature in your lab billing system is ideal for reporting your PAMA data. And think of all the reports you have to generate for weekly, monthly, quarterly, and annual meetings. The laboratory billing system can handle financial and management KPIs, accounting and sales commission data with ease.
Keep Track of Your Data
The lab billing system includes Laboratory Information Systems or LIS integration, which creates a single solution for all of your lab data. Integrations with other systems in your facility are also possible, thanks to data conversions from existing systems.
Laboratory Billing Solutions
When it comes to laboratory billing solutions, you only need to focus on two varieties: billing software and billing services. Deciding which route to take requires a comparison so you and your fellow stakeholders will have all the facts before committing to one or the other.
Laboratory Billing Software
Lab billing software brings a host of efficiencies and improvements over your paper-based and generic software solutions. Not only does it include LIS integration, it will interface well with your electronic health record or EHR software.
Automatic patient eligibility verification, real-time claim tracking and customized fee schedules combine to streamline the efforts you make in requesting, tracking, and receiving payments for every single test you conduct.
Maintaining your own laboratory billing software is ideal for organizations that already have a strong IT department and that prefer to do their own hosting from their own data center.
Laboratory Billing Services
Some laboratories will find it best to outsource their billing services to expert third parties. A revenue cycle management application used by an RCM company will interface with your laboratory information system. Since the billing services firm spends all their time on lab billing, they are always on top of the latest in industry best practices. This means they can process your claims faster than people on your own staff could.
Opting for a laboratory billing services solution is appropriate for medical labs that have multiple locations and do not want to invest more in information technology than they already have.
Since you can work with cloud computing for the outsourced lab billing, you can rest assured that all of your data will be easily accessible from anywhere via the Internet. What's more, your data will be stored in redundant backup locations so that it can be restored in the event of a disaster.
The work that goes on in laboratory settings will result in billing requirements that may not be so easily be met with generic, off-the-shelf billing software. Therefore, you need to find the most suitable lab billing system for your particular organization. Chances are you still have some questions before committing to purchasing one system over another.
Of course, taking time to do research and read extensively about laboratory billing systems is useful before making a decision with your fellow stakeholders about how to proceed. But to get a better sense of what is involved, we invite you to click here to watch our free, informative laboratory billing software demo.
Key Takeaways
Medical laboratories tend to have a lot more foot traffic than doctor's offices, which means your team has a lot more work cut out for them.

Because your lab's needs are different than those of physicians, it's best to use billing software that was designed specifically with labs in mind.

Your laboratory billing system will include features to schedule patients and verify their eligibility.

Top of the line lab billing software enables you to monitor all patient claims in real time, making it easier to spot errors, fix them instantly and then resubmit to obtain better cash flow.

The software should make it convenient to generate customized reports on your office's various activities in accounting, sales and management.

It's a good idea to carefully review laboratory billing software as well as laboratory billing services companies before making a commitment to buy.
About Stephen O'Connor
Stephen O'Connor is the Director of Brand and Digital Marketing, responsible for many aspects of Advanced Data Systems Corporation's (ADS) marketing, including product marketing, customer acquisition, demand generation, brand, brand design, and content marketing.
Stephen has more than 20 years of healthcare industry experience. Prior to ADS, Stephen spent 11 years at Medical Resources Inc. (MRI), most recently as the Manager of Marketing & Internet Services, where he and his teams were responsible for all marketing efforts and the market positioning of MRI's services.
Stephen spends his day's planning, writing, & designing resources for the modern healthcare professional.