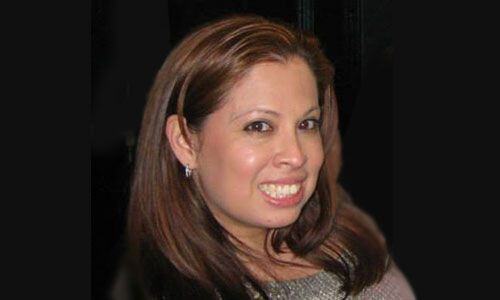 What is the Patient Financial Experience, and Why is it Important?
As your organization devotes itself to providing outstanding healthcare for patients, you have to consider what the overall experience is like for each person who passes from the waiting room into the examination room.
Indeed, it's essential for the ongoing success of your practice or clinic to make sure you are engaging well with patients while also operating efficiently. One big challenge that some medical professionals have is evaluating and then enhancing the patient financial experience or PFE.
Consider that, as with any business, patients don't want to waste their time while setting appointments or when they arrive at your office. They also will expect that your staff makes full use of current technology, such as allowing them to interact with your office using computers and smartphones while on the go.
According to a report from Patient Engagement HIT, the majority (some 90%) of patients indicate that their loyalty to a practice depends on the patient financial experience. It also noted that a bad billing experience would encourage 93% of patients from returning to that provider.
Ideally, you will enhance the patient experience while also taking steps to run your practice more smoothly and efficiently.
Crucial to this task will be updating the software and technology that helps you run your office and organize the treatment of patients. Read on for details about the patient financial experience and why it's such a crucial aspect of your business.
A Need for Greater Transparency
Patients certainly can't feel very empowered when they don't have a clear idea of what the cost will be for various services in your office. From a standard exam to lab tests to procedures and then follow-up appointments, they don't know what the impact of an office visit will be on their budget.
Patient Engagement HIT explained that nine out of 10 patients responding to a survey said they would definitely find it helpful if they had details about what the expected costs would be for their healthcare.
You can do more to make things clear. Offering patients a price guarantee, for example, could encourage patients to pay any out-of-pocket fees before their appointment. Also, you can train your staff to provide more informative explanations of the line items in their bills.
Making PFE More Convenient for Patients and Staff
Technology naturally plays a major role in patient financial engagement. But as noted by Revcycle Intelligence, what's known as "patient financial engagement technology" should be used for much more than merely handling payments.
Essentially, the same computer systems you rely on for generating bills and tracking the flow of revenue in your office can work harder and boost patient engagement. There is much to deploy, from offering an online patient portal to allowing patients to connect with you through smartphones.
Examples of How You Can Deploy Software and Technology Solutions to Enhance the
Patient Financial Experience

Today

You already use electronic health records or EHR software to keep track of all patients. But you can augment the current software systems to provide more room for patient engagement.
Patient Portal
A safe and secure computer system that your patients can log into to schedule appointments, ask questions of the physician's assistant, request a refill of their prescription medications, or get recent lab results.

Patient Kiosk
A computerized kiosk in your office allows patients to type in their information directly, so your staff doesn't have to take care of this later, transcribed from paper (if the patients aren't connecting to the portal from home).
Telemedicine
More patients are asking for telemedicine visits. This form of engagement has grown in popularity since the advent of the novel coronavirus causing COVID-19 infections.
To help your staff and patients stay socially distant during quarantines, allow them to participate in telemedicine sessions. You can also receive data from sensors via telemedicine to keep better tabs on patients' progress, such as blood glucose sensors, pulse oximeters and cardiac monitors.
Text Reminders
Your patients routinely exchange text messages with so many people and businesses. Why not extend them this same convenience with your practice? You can automatically send out reminders to them by SMS to their smartphones about upcoming appointments.
Dictation Tool for Staff
Helping your staff work more efficiently will free them up to devote more time and attention to patients, which is always helpful in boosting engagement. So consider activating speech recognition with your EHR software (or upgrade your EHR to allow this feature).
Then, nurses and doctors can dictate their notes for instant placement in the patient record. That's faster than forcing them to type or sending out audio recordings for humans to transcribe and send back.
Improving and Enhancing the
Patient Financial Experience

From the Start

The first encounter a patient has with your staff will often be to receive a stack of paperwork to fill out. The documentation then goes back to a member of your staff, who will have to type it into the patient's record. This is a waste of everyone's time and attention.

Allow new patients to sign up for an account on your patient portal. Then, from the comfort of their home (or anywhere with an internet connection), they can fill out the questionnaire and request an appointment.

Your staff, meanwhile, will use connected software to verify the patient's insurance coverage status. Doing so is better than making the patient stand at a desk near the waiting room while a team member waits on hold with the insurance provider.
Follow Best Practices When Collecting Payments From Patients
To gain more insight into how you and your team can work to improve the patient financial experience in your practice, check out our informative recorded webinar on best practices for collecting patient payments. And stay tuned to this blog for updates on best practices to help you provide the best possible overall patient experience.
About Christina Rosario
Christina Rosario is the Director of Sales and Marketing at Advanced Data Systems Corporation, a leading provider of healthcare IT solutions for medical practices and billing companies. When she's not helping ADS clients boost productivity and profitability, she can be found browsing travel websites, shopping in NYC, and spending time with her family.