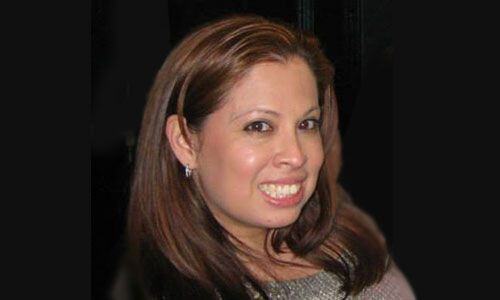 What Is Transitional Care Management?
You've probably seen first-hand or have heard from your colleagues how patients who don't receive adequate levels of after care services can often wind up relapsing and/or need to be readmitted.
If the majority of your patients are typically treated in your office today perhaps requiring a follow-up office visit, you might be unfamiliar with longer term forms of health care and how professionals manage those types of patients.
Of course, patients requiring intense follow-up care exist, and in large numbers. In fact, that's what gave rise to the transitional care management (TCM) concept and the CMS initiative on it.
---
Stay up-to-date on the management of transitional care and other vital topics by subscribing to our blog. (And get a free ebook when you subscribe!)
---
TCM is designed for primary care doctors and specialists as well as non-qualifying medical practitioners for the care they provide to patients who have been discharged from hospitals or other facilities or institutions as qualified by CMS.
The essence of TCM is that a health care provider takes charge of the patient's care from the instant he or she has been discharged. Transitional care management is designed to last 30 days. It involves a medical professional engaging in one face-to-face visit with the patient and then additional non face-to-face meetings (such as by telephone or a video call, as is the case with telemedicine).
The idea here is to ensure there are no gaps in patient care. Qualifying cases for transitional care management must be rated as needing either "moderate decision making" or "high complexity decision making" to meet the patient's minimum needs after release from the hospital or other institution.
And by supporting the "no gaps -- stay in touch" premise, the result is projected to be fewer readmissions and relapses and billions of dollars in reduced costs for healthcare delivery.
Provider and Patient Qualifications
Before becoming involved yourself in transitional care management, you'll need to become acquainted with what's required of both providers and patients.
Provider Requirements
First, you should know that only certain categories of health care professionals are eligible to furnish services and bill for TCM. They are: physicians of any specialty, certified nurse midwives, clinical nurse specialists, nurse practitioners, and physicians' assistants.
Furthermore, providers who are not physicians must of course be qualified and legally allowed to provide their services in states offering TCM.
Engagement with patients is crucial following their discharge from the hospital, nursing facility or other qualifying institution. This is why TCM provisions require that the healthcare professional make their initial contact within 48 hours after discharge.
You'll also need to make your face-to-face visit within either one or two weeks following the patient's discharge, depending on the complexity of the case as mentioned above.
Remember that in order to qualify for TCM's CMS reimbursements, you must use an appropriately certified electronic health records or EHR application. The absence of such an EHR precludes being able to take advantage of TCM and the significant, additional revenue that can be derived through it.
The advantages of having an EHR today are well known. Being able to take advantage of CMS initiatives such as TCM and others including comprehensive care management (CCM), patient centered medical home (PCMH), and comprehensive primary care plus (CPC+) are added bonuses in having a certified EHR.
Patient Requirements
In order to be involved in transitional care management, there are some requirements on the patient's behalf that must be met.
Patients must be discharged from a qualifying service setting, including:
Skilled nursing facilities

Inpatient acute care hospitals

Partial hospitalization

Hospital outpatient observation

Long-term care hospital

Inpatient psychiatric hospital
Billing Requirements for TCM
When arranging to be reimbursed for the TCM services you provide to patients, keep in mind the following billing requirements:
Obtain and review the patient's discharge information

Review any potential requirements for tests and treatments, and follow up as needed

You'll also have to arrange to educate the patient's beneficiary, relative, or primary caregiver

Your organization may have to either establish or re-establish ties with local community providers and services

Another requirement involves scheduling follow-up visits with various services and providers

Remember that all face-to-face visits must occur within one to two weeks, depending on the complexity of the patient's situation

You'll have to furnish medicine reconciliation and management by the date of the mandatory face-to-face visit
Helping patients transition more smoothly from a hospital, nursing facility, or other qualifying setting is rewarding to all parties in terms of fostering optimal health and wellbeing. TCM's added financial incentives, which can be quite significant, shouldn't be ignored. They're easy enough to capitalize on with patients fitting the TCM profile, the use of a certified EHR, and even better...having an EHR vendor familiar with TCM's nuances.
Key Takeaway:
Transitional Care Management is an initiative from CMS to improve healthcare delivery as well as to lower costs.

TCM is designed by CMS to keep patients healthier, preventing unnecessary relapses and readmissions.

A medical professional must make one face-to-face meeting in an approved format with the patient within 30 days of discharge from a hospital or clinic.

The doctor will also need to conduct at least one non-face-to-face meeting with the patient during this 30-day period.

Better aftercare through TCM should help control CMS healthcare costs and reduce complications and other unfavorable outcomes.
With continual change being a fact of life in the healthcare industry, it can be difficult to keep up with everything having to do with initiatives such as transitional care management. You can stay up-to-date by clicking here to subscribe to our blog.
About Christina Rosario
Christina Rosario is the Director of Sales and Marketing at Advanced Data Systems Corporation, a leading provider of healthcare IT solutions for medical practices and billing companies. When she's not helping ADS clients boost productivity and profitability, she can be found browsing travel websites, shopping in NYC, and spending time with her family.