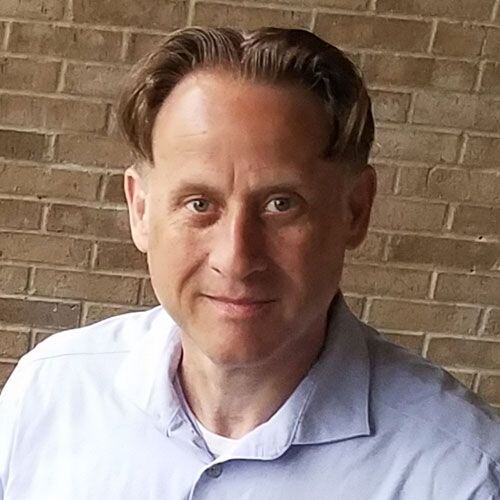 What Role Does EHR Software Play in Telemedicine?
Telemedicine has evolved over the past few decades from simple telephone conferences into a technology rich solution connecting physicians, patients, clinicians, and researchers, facilitating more efficient and effective healthcare delivery. One of the key drivers of telemedicine expansion is the electronic health record (EHR) system, with advanced EHR software functionality.


How Is EHR Software Shaping Patient Services?
Since the first "official" telemedicine trial (circa 1924) via radio transmission, visionaries have been striving to improve patient outcomes and services with new technology to enhance the patient/doctor engagement. Television transmissions enabled audio and visual communication in 1927, allowing physicians and patients to have real-time consultations; however it wasn't until 1959 that the medical industry began utilizing video technology in earnest for remote training, conferences, and patient diagnostic purposes. With the adoption of web-based EHR software systems, patients now have access to medical services from providers and specialist around the global. And, EHR software, when used in conjunction with state-of-the art integrated healthcare technologies, empowers doctors to make informed, science-based decisions that facilitate faster diagnosing, fewer prescribing errors, and better patient outcomes with comprehensive patient histories and digital images.


---
Get answers to your toughest EHR software questions. See how an EHR software system will benefit your organization with our complimentary ebook.
---
The Role of EHR Systems Continues to Grow in the Twenty-First Century
While the benefits of remote patient services continues to expand, almost daily, having a best-fit EHR software solution for the environment maximizes outcome potential. Real-time results sharing, searchable patient files, and access to medical research give physicians the tools they need to make faster, more accurate diagnoses, while patients can review the personal health records and lab results from a personal computing device without ever visiting a medical provider's office. This is vital for patients seeking care from remote areas and those who face physical or financial obstacles that make travel challenging. Remote services reduce overall expenses for both the patient and the care-giver in many instances.
Where telehealth has been described as promoting and protecting health with tele-technologies, telemedicine focuses on incorporating EHR software, interoperability features and other telecommunication technology to improve patient outcomes and patient/provider communication. While the terms seem similar, there are many differences. For example, Patrick Conway, chief medical officer for the Centers for Medicare and Medicaid Services (CMS), sees advanced EHR software and emerging technology as a pathway to achieve more flexibility to coordinate care for patients, improving financial aspects and patient engagement. In 2013, almost one in four patients expressed an interest in messaging their doctors and other healthcare providers via patient portals via telehealth solutions. All physicians understand that the more engaged patients are, the more likely they are to comply with doctors and participate in their own health care.


How Does EHR Software Improve Internal Efficiency & Quality of Care?
Streamlining office efficiency is one of the most effective solutions for controlling costs and delivering consistent, high-quality patient services. Telemedicine plays a vital role in healthcare delivery today.
Improving Office Efficiency
Health IT empowers physicians and staff to eliminate duplicate processes and reduce time spent processing paperwork. Digital billing and claims processing dramatically reduce labor costs associated with retrieving paper-based health records to search copy, code, and submit claims processed via standard mail or traditional fax protocol. Patient portals enable digital scheduling and electronic reminders, which reduces the amount of time staff spends on the telephone engaged in routine administrative tasks. As more hospitals, clinics, and physicians embrace modern, telemedicine technology, sharing digital files between providers and ancillary service organizations improves because the results of tests, patient referrals, and prescriptions can be accessed from anywhere in the world, as long as there is an internet connection.
One or two clicks replaces telephone calls and courier delivery. Essentially, what took hours to accomplish just a few years ago is possible in a matter of minutes today with best-fit EHR software customized to the practice or specialty provider's setting. In many cases, patients find their prescriptions are ready faster when their provider sends the orders directly from their web-based EHR, which improves patient/consumer satisfaction rates, while eliminating calls to the office to find out when they can expect their pharmacy to receive the orders.
Enhancing Quality of Care
While improving internal practice efficiency and productivity is vital for financial growth and stability, enhancing -- or maintaining -- continuity and quality of care is imperative, especially in today's environment where patient outcomes and experiences directly impact reimbursements. Video conferences within a telemedicine platform gives providers an opportunity to "see" clues not possible with a simple telephone call. Since doctors can access digital health files during a remote visit, the virtual visit may include data retrieved from devices monitoring vital statistics, listening to the patient's speech patterns, and examining outward signs such as skin color, perspiration, or physical lesions or injury sites. All these things can be immediately documented within the EHR to ensure the comprehensive file is up-to-date immediately following the online visit.
The ideal EHR software solutions providers myriad opportunities to monitor and improve quality of care. For example, e-Prescribing functionality reduces medication errors by eliminating problems and deciphering hand-written prescriptions. Access to past adverse drug reactions within the EHR prevents the potential for ordering inappropriate medications, while also providing instant access to an up-to-date patient medication list and information about possible contraindications. Evidence-based decision support tools provide doctors with diagnosing guidelines, expediting both diagnostic and testing plans, as well as assisting with long-term treatment planning and after-care instructions for patients.
EHR solutions improve communication. Patients and their medical team have access to messages throughout the day (and night), via online portals. This allows doctors, nurses and other approved staff to check their inboxes when they are between patients or at scheduled times during the day when they are not engaged with other patients or consulting with peers. Patients have the ability to access responses to questions, or review test results and instructions, from their electronic portal when it is convenient for them. This is especially important since studies show many patients do not remember exactly what the doctor told them once they leave the office. When patients understand post-visit instructions completely, and can review those instructions, they will be better prepared to participate in their own health management, potentially improving outcomes.
One study in 2003 suggests patients forget as much as 80% of what the doctor told them immediately. The ability to access and re-read patient instructions could dramatically improve quality of care simply because understanding how to care for themselves is often more important to health improvement than knowing what is causing their health challenges. While digital files improve patient comprehension and compliance, many patients don't remember dates, medication names, or past medical events, which complicates appropriate diagnosis, prescribing, and treatment planning for positive outcomes. Modern digital health records and customized EHR solutions give patients and providers the tools they need to improve quality of care.


Conclusion
The "perfect" EHR doesn't just happen. Customizable solutions tailored to the setting offer more performance tools to improve productivity and patient care. EHR software has tools to enhance patient services, improve communication, and streamline office efficiency -- all things that will ultimately support high-quality care for patients and financial growth for medical providers. Best-fit software provides these telemedicine benefits:
Eliminates errors associated with duplicate, paper-based patient record systems
Reduces prescribing errors
Expedites evidence-based diagnosis and treatment planning
Improves patient engagement
Overcomes challenges with patient "forgetfulness"
Enhances real-time records sharing with consulting physicians and ancillary providers
Telemedicine is an integral part of healthcare today. Finding the ideal EHR software solution for your practice is imperative for improving reimbursement rates and patient outcomes. Are you thinking of adding an EHR to your practice, or are you considering implementing a remote services program for your patients? Comment below to let us know, and don't forget to download our free ebook, "Electronic Health Records Software: A Vital Component to Any Modern Medical Practice."
About Stephen O'Connor
Stephen O'Connor is the Director of Brand and Digital Marketing, responsible for many aspects of Advanced Data Systems Corporation's (ADS) marketing, including product marketing, customer acquisition, demand generation, brand, brand design, and content marketing.
Stephen has more than 20 years of healthcare industry experience. Prior to ADS, Stephen spent 11 years at Medical Resources Inc. (MRI), most recently as the Manager of Marketing & Internet Services, where he and his teams were responsible for all marketing efforts and the market positioning of MRI's services.
Stephen spends his day's planning, writing, & designing resources for the modern healthcare professional.