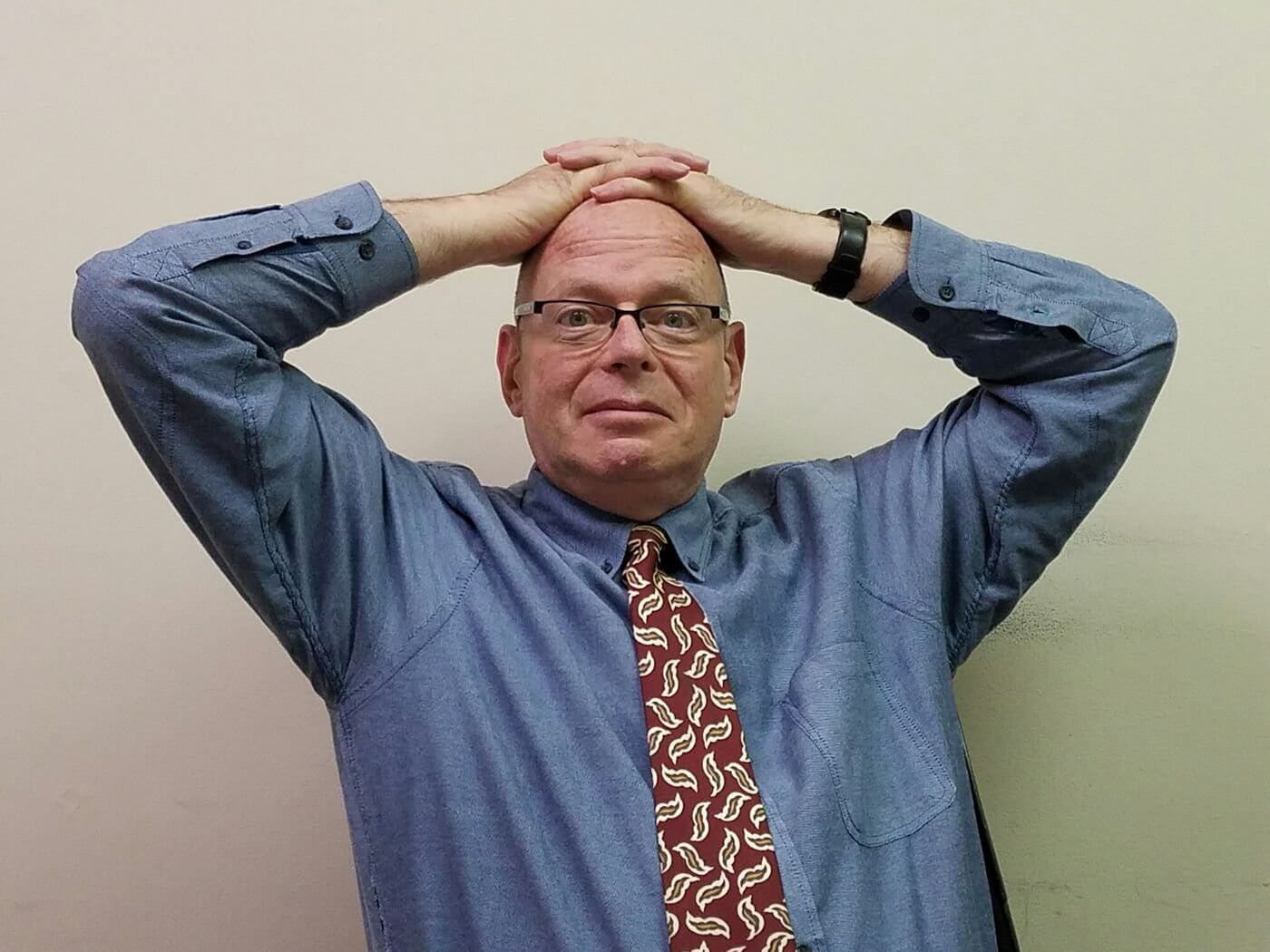 Why Your Substance Abuse Treatment Center Needs a Unified EHR and Billing Platform
Medical Billing / RCM | Practice Management | Electronic Health Records
Substance abuse treatment centers are finding it's become a complicated - even dangerous - world of reduced insurance reimbursements resulting in continually increasing patient / client receivables. In some cases, personal responsibility amounts are equaling, or even exceeding, what insurance reimburses.
In light of that, having intelligent, "hands off" automation with solutions to address this critical reality has never been more urgently needed by treatment centers.
That same automation should enable the center to operate as efficiently as possible while supporting fluid mobility and expedited intake and charting to the point where 70% of intake can be completed before the person arrives.
Hovering over everything is how everyone in your treatment center's ecosystem needs to stay engaged and connected resulting in an enhanced experience for all. "Everyone" and "all" refers to your providers and the center itself. Unfortunately, those entities tend to get lost in the "patient / client experience" conversation.
A single EHR and financial / management system from one vendor handling everything mentioned (and more) is ideal.


Is your Substance Abuse EHR and Financial / Management Software a Single System from One Vendor?
Lifeblood requirements such as (1) billing / financials / management / analytics / KPIs, and (2) electronic health records are often two separate and distinct systems involving two vendors.
Ideally, you'd have an under-one-umbrella, single vendor, specialty-specific solution for any or all levels of care that includes:
An iPad, iPhone, and Android-friendly portal that keeps your patients / clients engaged 24 x 7 x 365 with a self-serve ability to schedule appointments, complete questionnaires and a major portion of intake in advance, bi-directionally "chat" eliminating hours of phone time, and for making secure online payments directly to you. Portals enhance everyone's experience.
A personal responsibility estimator through the scheduler for providing a close approximation of what the person will owe after insurance reimburses, and to start the conversation on getting a partial or full payment and / or to setup a payment plan which the system should also handle. Effectively works to keep personal receivables manageable at a time when they're spiraling upward.
On arrival, a self-registration kiosk that eliminates sign-in sheets and clipboards of paperwork to be manually entered by staff, and which supports electronic signatures. Like portals, kiosks enhance everyone's experience.
Quick yet comprehensive, virtually click-free charting through a voice navigated EHR that supports - among other requirements - MARS, ASAM, COWS, CBR, and clients who are JCAHO and CARF-assessed
key performance indicators (KPIs) / analytics / data / dashboards.
On analytics, highly user-defined reporting with exportability to Excel are really all that should be needed for addiction treatment. Users shouldn't require dozens of hours of report writer training and expensive, add-on report writing utilities.
The all-in-one automation might even include built-in, at no extra cost capabilities such as bed management and a CRM for tracking marketing campaigns which have become almost a requirement with the addiction treatment industry being so competitive.


Multiple Levels of Care
Even if you don't need multiple levels of care, the automation should support anything from outpatient to intensive outpatient to partial hospitalization to inpatient.
Being able to do so is a great representation of the software's versatility, even if you only need one level. Obviously if your organization provides more than one level of care, the system must be able to flow with the patient as his or her level changes without requiring major upheavals from one level to another.
You'll want to know from intake, through the person's treatment journey and beyond and into billing, that it's one system handling everything including keeping him or her engaged with an overall excellent experience.
RCM: If the single source vendor with an all-in-one system also has revenue cycle management as part of their offerings or those who prefer revenue cycle management services, that's yet another example of vendor / system versatility. Presumably their RCM division also uses the same unified system that's made available to its non-RCM clients.
Billing and revenue cycle management for substance abuse are among the most complicated in all of healthcare. EDI in general for the specialty which includes verification of benefits, automated EOB reconciliations, claim tracking and denial management aren't easy.
Combine this with how insurance companies are demanding documented electronic records showing progress in treatment has helped to slow down reimbursements and / or increase denials.
It's not too over dramatic to say this all puts addiction treatment organizations in a very dicey position financially to the point of having to close their doors. Understanding this and preparing in advance can help a facility not only survive, but thrive.
Analytics, customized reporting and built-in tools are all needed to streamline addiction treatment while providing vital intel to avoid risky situations. Looking over monthly reports can detect correlations over populations by showing patterns. You may discover a certain segment may benefit from more or different treatment in a certain area.


Vital Missed Areas with EMR Plug-ins
When operating in one single system that supports artificial intelligence (AI), hands-off automation from scheduling the appointment to intake and everything that follows... you're assured of continuity in data flow from charting to billing and then to patient statements.
While a plug-in seems like a solution, owners must look to see if there is a reconciliation process in place not only for their current needs, but also potential needs. Plug-ins may not effectivity and efficiently communicate with the organization's financial and clinical departments.


The Important of Outcomes Measures on Clinical and Financial
"Outcomes measures"is one of the biggest buzz phrases in the addiction treatment industry.
Much of it appears to be driven by insurance companies who are forcing documented progress to demonstrate outcomes which is understandable. They want to know for the reimbursements involved that people are showing progress and are in recovery.
Obviously, having good outcomes measures increases a substance abuse treatment patient's chances of success.
The National Center for Biotechnology Information's (NCBI) "Patient Satisfaction and Sustained Outcomes of Drug Abuse Treatment" study clearly documented the need for outcomes measures. Interestingly, it also showed credible evidence on the importance of patient satisfaction and its positive impact on increasing long-term outcomes.
The main component of outcomes management is the ability to track patient health improvements through their course of treatment. This is a big area on which insurance companies are focusing. Having detailed and compete tracking of increased progress will ultimately get centers paid faster and potentially increase reimbursements.
Being able to track from admissions to discharge, and during aftercare is critical. Many centers stop at discharge missing opportunities during aftercare.


Electronic Health Records (EMR / EHR) Help the Patient Experience
In October 2018, Inc. Magazine reported the average person spends 4 hours a day on their cell phone.
So, one way your behavioral health electronic medical records (EMR) system should support a positive experience is by making you accessible to your patients / clients the way they connect and communicate: through their iPads, iPhones and Android devices, through a device-friendly portal making you accessible to them 24 x 7 x 365 to:
schedule appointments anytime at their convenience
complete questionnaires in advance to the point where intake is 70% completed before they arrive
message ("chat") without all of the time involved in calling, waiting on hold, leaving voicemails and calling back
view their medical information to the extent you make it available
edit their demographics and insurance information
The portal should support secure, online payments directly to you through the person's device.
Now on arrival, a kiosk would replace sign-in sheets by accommodating self-registrations, and eliminate clipboards of paper with any remaining forms completable electronically. Staff wouldn't have to decipher and enter data manually.
And, the kiosk needs to be device-friendly as well. You might also want to offer a tablet, laptop or a desktop workstation for kiosk access.
Both the portal and kiosk bolster satisfaction and an enhanced experience by empowering people to self-serve. By the way, these features provide an enhanced experience to providers and the facility itself!


Learn More About EHRs / EMRs,and Substance Abuse Billing Strategies
These systems are complex and vital to behavioral healthcare providers. Getting educated before deciding to add or change from the one you're using is critical.
You can learn more about EHRs and substance abuse billing strategies at Behavioral Health Network Resources' 15th Addiction Conferences EMP Executive event being held in Riviera Beach, FL on 5/21/19.
This C-level event covers ethical business and marketing strategies. It features five executive thought leader panelists educating on proven solutions to survive the industries difficult landscape.
A special "Addiction Professionals of Year Awards" luncheon is sponsored by Advanced Data Systems Corp. Visit the conference website and vote for your favorite professionals in seven different categories.
As a substance abuse treatment center owner or CEO, you have many hats to wear. You must be an expert in every area of business including medical, technology, administrative, marketing, and billing. These are all complicated areas with their own intricacies and nuances.
That's why automation is needed to help keep things profitable, efficient, and patients and providers engaged and happy!


About Marc Klar
Marc has decades of experience in medical software sales, marketing, and management.

As Vice President of Marketing, Marc oversees the entire marketing effort for ADS (the MedicsCloud Suite) and ADS RCM (MedicsRCM).

Among other things, Marc enjoys writing (he's had articles published), reading, cooking, and performing comedy which sometimes isn't funny for him or his audience. An accomplished drummer, Marc has studied with some of the top jazz drummers in NYC, and he plays with two jazz big bands. Marc was in the 199th Army Band because the first 198 didn't want him, and he has taught drumming at several music schools.

​ Next: read our ADS and ADS RCM blogs, ebooks and whitepapers. They'll stimulate your brain as well.