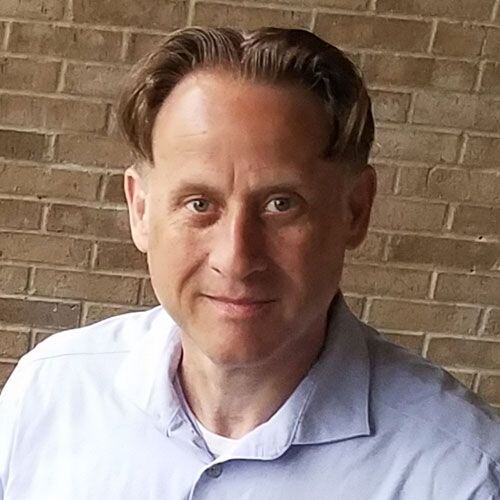 10 RCM FAQs and Answers About RCM Services
When it comes to ensuring the ongoing success of your medical organization, taking pains to hire only the best and brightest people is just the beginning. Each member of your staff should focus on customer service and cultivating a good bedside manner, to be sure. And the high standards you set should also apply to how you process your billable claims. In fact, the success or failure of your medical practice will naturally depend to some extent on how well you are managing the flow of revenue.
At this point in your career, it's a good idea to learn more about revenue cycle management and how it impacts your practice. Here are 10 frequently asked questions - and their answers - about RCM services.
---
Is in-house or outsourced medical billing the best option for your practice? Our ebook covers all you need to know about making the decision.
---
1. What are RCM services?
When you bring up RCM services, you are talking about the administrative functions and tasks that go into capturing, managing, and collecting revenue for services that you provide to each of your patients.
Smaller medical organizations may initially handle RCM tasks in-house, but as they grow in size and scope, it soon becomes evident that professional services from a third party will be more suitable for managing future growth. After all, when you can outsource a core task to experts that can take care of RCM services more efficiently than you can in-house, it starts to make a lot of sense to make the switch from doing it yourself.
2. What should I look for in an RCM Services provider?
Determining if they have an excellent reputation in the industry is a good starting point. Make sure to do some comparison-shopping, and reading reviews in industry publications, websites, and blogs to help you see what people are saying about the most prominent RCM service companies.
A good track record of helping practices turn their finances around is something to look for. How long has the RCM services provider been in business? How many companies do they currently assist? In addition to checking out their professional affiliations, you will also want to evaluate them in terms of customer service. Do they answer calls for help promptly, or is it hard to reach someone when you have an issue with your account?
Your RCM services company should provide ongoing training and certification for its team and will place a priority on making sure each employee follows guidelines for filing claims.
Ask professional colleagues for their opinions on RCM service providers they've tried in the past and which ones they rely on now to get a good overview of what's available to you.
3. Are certified coders in charge of your account?
In any industry, including the healthcare industry, it pays to work with certified individuals. Since so many rejected medical practice claims are the result of improper coding, it makes eminent sense to verify that any RCM services provider you are considering has hired certified coders. Being certified shows that you have appropriate competence in coding.
There are two organizations in the United States that provide this certification. The AAPC and AHIMA require that their members have demonstrated practical experience in coding, and that they have passed all testing requirements to get their credentials, and that they keep up with coding certification requirements by getting proper continuing education credits.
4. How much do RCM Services cost?
It's natural to want to get a firm grip on how much revenue cycle management services will wind up costing your organization. But keep in mind that each case will be different. The number of patients you serve, the number of different insurance providers you must deal with and the amount of patient encounters will vary to a wide degree from practice to practice. Which state you are doing business in will also affect the flow of revenue.
Instead of focusing on how much the RCM services will cost you, it's more useful to consider how much you stand to save in the near term as well as the long term. For example, if you have been growing your organization and were planning on hiring more people to handle the increase in revenue, you can consider the cost of new hires compared to the cost you are being quoted from different RCM service providers.
You will also want to take into account the added revenue you can expect to start coming in after the RCM company takes over, minimizing denied claims and speeding up the flow of income.
5. Does the provider offer denial management on current claims?
It's prudent to work with a service provider that will offer you denial management on your existing claims. Consider that according to Healthcare IT News, 44% of hospital executives participating in a Healthcare Information and Management Systems Society Analytics survey said that they do use a revenue cycle management vendor to manage their denials, compared to 31% using manual processes and 18% using tools they developed in-house, according to a report from Medical Billing.
Organizations that rely on outsourced RCM services can improve their bottom line when they rely on experienced professionals to lower the number of denials as much as possible. Part of the solution is for the RCM services provider to automate tasks to get to the root cause of denial and speed up the resubmission process.
6. Will they analyze and track all of my rejected claims?
What do you think the main reasons are for so many rejected claims that are causing problems for your practice? Wouldn't it be great if highly knowledgeable medical billing professionals were on the case for you? They won't need as much time as your less-prepared staff to get to the heart of why certain types of claims are being rejected more than others.
Analytics provided by your RCM services company will show you the reason for these problems, so you can then instruct your staff on how to avoid them in the future. Data analysis plays a big part of how quickly you can get paid the first time, on time instead of waiting to clear up coding problems and other issues that would otherwise continue delaying the flow of revenue.
7. Will investing in RCM Services make us a better practice?
Without a doubt, investing in RCM services will make you a much better practice. After all, you are bringing professionals into the picture to help you with your revenue cycle management, and you can count on their team being more up-to-date on best practices for RCM.
You can now focus more of your attention on diagnosing and treating patients, while the RCM experts labor for you in the background, keeping everything humming along nicely.
8. Will investing in RCM Services save us money in the long-term?
Think of how much time and other resources you have to expend just to put out a call for more claims workers if you continue handling these tasks in-house. It costs you time and labor to recruit and evaluate new workers, and then you have to arrange for ongoing training and certification. What's more, you can expect that RCM services companies will attract highly motivated billing experts who want stability from working at a large firm that focuses on revenue management.
By relying on third-party experts who devote themselves to RCM, you can take advantage of their efficiencies as well as their expertise. They simply will be able to do the same job you do in-house, but much faster. Getting your revenue in a much more timely manner means you have more funds at your disposal too.
9. Why shouldn't I just manage my billing in-house?
It's fine for beginning practices to take care of their billing in-house. When you see a limited amount of patients and aren't dealing with a multitude of different insurance providers, it will often make sense to keep your operations small and lean. But the more work you put on your staff for RCM, the more time it will start to take to finish these tasks. And what do you do on days when members of your staff are out sick or on vacation? Will you have to hire temporary workers to pick up the slack, or will you need to divert resources from within? Either way, you have to make up for the deficit in staffing in your budget.
Furthermore, when you take care of billing in-house, you don't get the benefits that come from working with a dedicated third-party team of experts who spend all their time, every day, working on revenue cycle management issues. The sheer experience and expertise that come from focusing on RCM for a healthcare organization will make your RCM services provider a much better option.
10. Does the billing company prepare you ahead of time for fee schedule changes?
Your team may not be staying on top of the industry and governmental regulations and other changes in how we process payments for the healthcare services being provided. For instance, when Medicare is preparing to update its fee schedules, will your employees be on top of this and know what to expect for the coming year?
You will want to verify that your RCM services provider monitors such information. If the billing company prepares you ahead of time for any upcoming fee schedule changes, you can plan accordingly, knowing that you can expect to make less money for certain billing codes next year. The RCM services provider will be an integral part of your annual budgeting efforts.
As you can see, there are a lot of considerations when it comes to improving the flow of revenue in your medical practice. For many organizations, it no longer makes sense to handle revenue cycle management in-house, when help from reputable professionals is so readily available to them now. Working with an RCM services provider may be the best thing you wind up doing in your practice this year to improve your financial standing.
Key Takeaways
Revenue cycle management or RCM services have to do with the administrative functions that are involved with capturing, managing, and taking in revenue.

Busy medical organizations that need to improve the flow of revenue have the option to continue handling this work in-house or working with a third-party expert.

It's useful to make a checklist of things to look for in an RCM services provider before you start making comparisons.

Make sure to ask the RCM firm if they employ certified coders to work on your account.

You'll want to verify that the RCM provider is capable of offering denial management on your current claims.

Find out if the RCM services company will keep track of claims and analyze them to improve efficiency.

In general, you can assume that using RCM services will give you a better return on your investment than trying to take care of all the processes in-house.
For more information on what's involved in RCM, please click here for our free e-book, the "Complete Guide to Medical Billing Services."
About Stephen O'Connor
Stephen O'Connor is the Director of Brand and Digital Marketing, responsible for many aspects of Advanced Data Systems Corporation's (ADS) marketing, including product marketing, customer acquisition, demand generation, brand, brand design, and content marketing.
Stephen has more than 20 years of healthcare industry experience. Prior to ADS, Stephen spent 11 years at Medical Resources Inc. (MRI), most recently as the Manager of Marketing & Internet Services, where he and his teams were responsible for all marketing efforts and the market positioning of MRI's services.
Stephen spends his day's planning, writing, & designing resources for the modern healthcare professional.