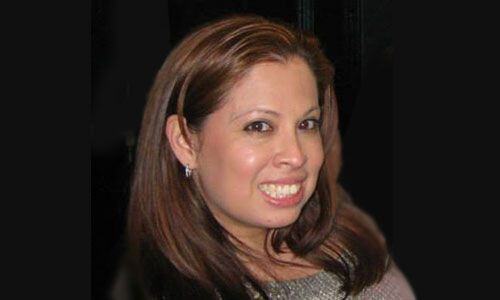 A Complete Walk-Through of Alternative Payment Models (APMs)
In modern healthcare, more attention is being paid lately to the level of quality we provide to our patients, rather than emphasizing how much (the quantity) care is being doled out to them. To that end, the U.S. government has lately been promoting Alternative Payment Models or APMs in support of the goals of the Medicare Access and CHIP Reauthorization Act of 2015 (MACRA).
If you and your fellow stakeholders at your medical organization are committed to providing higher quality care now in line with the government's efforts, you will want to learn more about MACRA's two payment tracks, in specific the APMs.
---
Ensure your practice is properly prepared for MACRA. Billions of dollars can be saved by focusing on quality of care rather than quantity of care.
---
You may recall that MACRA was passed just a few short years ago, and now medical organizations are abuzz with questions about how it will affect the care they provide each patient. Here is a complete walk-through of Alternative Payment Models that you and your team should find useful as you come to terms with new efforts emphasizing quality of care and improve how we deliver healthcare nationwide.
Overview of the Quality Payment Program (QPP)
There are two main tracks to the Quality Payment Program: MIPS and APMs.
MIPS Definition:
The Merit-based Incentive Payment System or MIPS is slated to begin in 2019. Lawmakers developed MIPS to consolidate some older programs that had based payments on performance quality.
They included the Physician Quality Reporting System along with Value Based Modifier and EHR Incentive Programs.
Definition of APMs:
Alternative Payment Models or APMs are the result of the country's new mandate to focus on delivering higher quality of care rather than on the amount of care being given.
For example, we want to encourage doctors to avoid things like x-rays or lab tests that may not actually be needed from the perspective of an objective medical professional, but were ordered to cover the doctor and support the diagnosis and treatment plan.
APMs vs. Advanced APMs
Ordinary APMs are considered basic payment models. You get additional incentive payments by applying higher quality standards along with more cost-efficient care. The APMs are applicable to a given care episode, a particular population of patients or a clinical condition, giving you flexibility to work out your best methods for lowering costs and improving patient care. For example, you might receive incentives if you focus on cancer treatment or are treating mainly a pool of seniors or children in your community.
Advanced APMs are a subset of APMs. They enable practices to earn more money in exchange for taking on some additional risk related to their patients' outcomes. Doctors may earn a 5% incentive payment by going further in improving patient care and taking on risk through an Advanced APM. Compensation is felt to be in order since patient outcomes are unpredictable and not cut and dried.
Examples of Advanced APMS for 2017, according to a recent report from the U.S. government's Quality Payment Program include:
Comprehensive ESRD Care Model (this is for large dialysis organizations)

Comprehensive ESRD Care Model (this involves a non-LDO arrangement)

Comprehensive Primary Care Plus, also known as CPC+

Next Generation ACO Model

Shared Savings Program – Track 2 and Track 3

Oncology Care Model (which is a two-sided risk arrangement
You'll want to check into the details of these advanced APMs to determine which would be the best fit for your particular medical organization. What's more, you will need to research and determine how much time and resources it will take your organization to meet the quality metric reporting requirements, adjust how you provide aftercare to patients (and how you demonstrate and document the details).
Seeing financial benefits that wind up costing you money in increased overhead means you and your team will need to research and select a more appropriate advanced APM, taking time to do your due diligence and determining how participation will most likely affect your bottom line, going forward.
As you check out the overview of a specific advanced APM that fits your practice, you will see the details on how to apply to it.
A clinician becomes a qualified provider by participating in one of the APMs. This includes participation in one of the models spelled out in the act, or in a shared savings accountable care organization program.
Qualification for advanced APMs involves using only certified electronic health record or EHR software. It's best that you verify with your software provider that the EHR system is certified and that the provider offers updates whenever there are changes in industry practices or Washington policies/regulations.
2017 APM Models Overview
With a greater understanding of APMs, you'll want to learn how you can join or earn the Advanced APM incentive. You do so by participating in one of these APMs.
Once you have joined an APM, you can expect to earn the 5% incentive payment in 2019 for Advanced APM participation in 2017, so long as you meet the following criteria: You must receive 25% of your Medicare Part B payments through an Advanced APM, or you will treat at least 20% of your Medicare patients through an Advanced APM.
The Advanced APM organization must bear some financial risk in case of monetary loss in order to qualify (rewards for risks). Or, the advanced APM has to do with an accredited patient-centered medical home.
Keep in mind that there can be penalties if you do not meet all the requirements.
Eligible medical professionals that wind up leaving an Advanced APM in 2017 must first check that they have already seen a sufficient number of patients or have received a level of payments through their Advanced APM to obtain the government's bonus of 5%.
Otherwise, you will need to turn in your data under the MIPS program, or you face a 4% decrease in your 2019 payment adjustment.
Key Takeaways:
The Medicare Access and CHIP Reauthorization Act or MACRA was passed in 2015.

There are two tracks in the Quality Payment Program, MIPS and APMs.

MIPS stands for the Merit-Based Incentive Payment System.

APMs are Alternative Payment Models, and there is a subset of Advanced APMs to be aware of.

Clinicians that satisfy the requirements of APMs are eligible to receive financial incentives from the government.

Joining an APM in 2017 allows you to receive a 5% incentive in 2019.
Becoming more familiar with the Alternative Payment Models will help your medical organization thrive over the coming years as an emphasis on quality of care becomes more pronounced. With so many considerations to keep in mind when it comes to the Medicare Access and CHIP Reauthorization Act, you might find it useful to consult some handy reference material. For more information on MACRA, please click here to download our free e-book, "MACRA: How to Prepare for Tomorrow's Healthcare Industry."
About Christina Rosario
Christina Rosario is the Director of Sales and Marketing at Advanced Data Systems Corporation, a leading provider of healthcare IT solutions for medical practices and billing companies. When she's not helping ADS clients boost productivity and profitability, she can be found browsing travel websites, shopping in NYC, and spending time with her family.