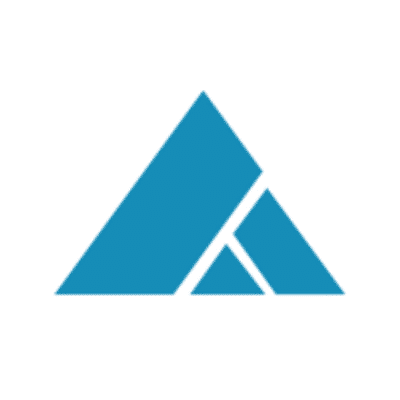 [Excerpt] Top 7 New Strategies for Revenue Cycle Management Excellence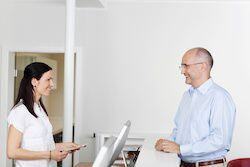 The following excerpt is from an article found on Revcycleintelligence.com. It was written by Jacqueline DiChiara.
--------------------
"If you're bringing in a certain amount of revenue, you can't have expenses that exceed that revenue. It seems very basic but people don't look at it that way."
Money may be the root of all evil, but it is also the root of the healthcare industry.
Revenue cycle management, based upon the straightforward notion of continuously staying in the black, is about getting paid, and expediently so.
Within the healthcare space, successful revenue cycle management means many parties – patients, patients' families, physicians, nurses, billing departments, CFOs, and healthcare payers, to merely name a few – come together at various points in time, with money fusing them together.
Here are leading healthcare experts' 7 best tactics to help make sure your revenue cycle management efforts are focused, logical, and financially solid for 2016.


Begin at the beginning
"From a revenue cycle perspective, getting the most accurate information up front starts with patient scheduling and patient registration. That provides the groundwork by which claims can be billed and collected in the most efficient and effective manner possible," said Gary Marlow, Vice President of Finance for Beverly Hospital and Addison Gilbert Hospital, to .
"The last thing you want is getting a claim submission kicking back to them then having to work their way through the institution. If you get the information up front in as pleasant a manner as possible, it saves heartache for the patient and family if the claim is processed and cleared in a judicious manner."
"We often have recurring patients. They may start with an ER visit, end up in the OR, and ultimately, on a patient floor. If we take care of that benefit understanding from the very beginning, they can make wiser choices for themselves as they go along," stated Lynn Giddens-Branscum, Revenue Cycle Director at Wise Health System, to RevCycleIntelligence.com.
"We are in the process of changing the point where that type of contact happens with the patient. Previously, that conversation wouldn't happen until the patient had met with their physician and had a procedure scheduled."
"We are really trying to recognize the challenges our patients face and measure and weigh those against challenges organizations face, related to bundled payments and just everything as a whole. I don't think any individual piece of the revenue cycle makes or breaks an organization. It's the revenue cycle as a whole."


Go back to revenue basics
Revenue cycle management success is about the art of simplicity, asserted Neerav Jadeja, Administrator at Paradise Valley Hospital, to RevCycleIntelligence.com.
"If you're bringing in a certain amount of revenue, you can't have expenses that exceed that revenue. It's seems very basic but people don't look at it that way."
"Healthcare is constantly changing so maintaining financial stability is challenging, especially in a low-income area. … We are always looking to ensure we are reimbursed for the services we provide and to improve our communication with our payers on claims to ensure financial stability and balance our large charitable care contributions."


Use data to tell your story
"There's little you can often do in the short run around volume and rates of payments which shifts the focus to the cost side," stated Sally Mason Boemer, Senior Vice President of Finance at Massachusetts General Hospital, to RevCycleIntelligence.com.
"A lot of my time and efforts are making sure that people understand that environmental context. … It's very hard to motivate people to focus on reducing costs if they're not confident that you're collecting every dollar that you're owed for the work you are doing."
"As you're trying to change quickly, you need data to craft your story and tell it to your workforce and bring them along with you on that journey. When you're working outside of the organization, I think there's also the expectation of more transparency and understanding what the cost of healthcare is and why the system works how it does."


About Advanced Data Systems Corporation
Since 1977, clients have relied on the ADS team and our intelligent automation solutions and services. The MedicsCloud Suite, ADS's latest generation of rules driven financial, revenue cycle, practice management, clinical charting and reporting, and mobility/engagement platforms, are used by clients to produce maximized revenue and efficiency for their practices, groups, and enterprise networks.

MedicsRCM (ADS RCM) is ideal if comprehensive outsourced revenue cycle management and billing services are preferred. MedicsRCM also uses the MedicsCloud Suite.