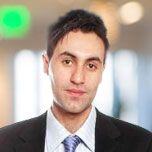 How Artificial Intelligence Is Impacting Healthcare
With artificial intelligence becoming increasingly adept at performing human functions, there is no denying that its potential impact in the healthcare industry is vast and significant. AI and robotics are readily becoming part of the healthcare ecosystem, with several types being employed by care providers as well as payers.
The innovations that artificial intelligence is bringing are already evident. A 2017 University of Bristol study revealed that autistic children have trouble recognizing facial expressions. To address this, Dell launched Milo, an expressive robot that is now being used in educational facilities to teach autistic kids to identify emotions through physical cues.
Another impactful example is eye-tracking technology, which is now helping ALS patients who don't have the ability to speak by using eye movements to allow them to communicate.
A third example comes from Stanford, where their research has shown that AI can detect heart attacks by identifying arrhythmias more accurately than a human expert can.
There are a number of ways AI is impacting and progressing healthcare by continuously transforming the ways that healthcare is delivered and managed. This cutting-edge technology is already being applied in diagnosis and treatment, patient engagement, and administrative operations of healthcare facilities.
Early Detection and Prevention
Artificial intelligence is aiding cancer detection by providing higher accuracy than the traditional manual examination and test analysis. With breast cancer, for example, nearly half of all mammograms are false positives, according to the American Cancer Society. With AI, there is massive progress in the accuracy, from 50% to a shocking 99%, reducing the need for patients to get unnecessary exams like biopsies.
AI is also changing the way we approach tracking and early prevention. Wearable medical devices are making it easier to detect heart disease early, allowing better management and treatment and allowing patients to avoid life-threatening stages of diseases.
Diagnosis
Providers can now use AI-powered EHR to make better, faster, and more accurate diagnoses with the power of extensive data at their disposal. Tools like DeepMind Health by Google work in partnership with clinicians and researchers to utilize machine learning to build algorithms that can solve real-world healthcare issues.
Another groundbreaking tool is IBM's Watson for Health, which applies cognitive technology to use healthcare data to provide an accurate and deeply analyzed diagnosis. Naturally, these programs can store far more information than the human mind and can compute faster, leading to better and timely care provision.
Decision Making and Treatment
Faster, more accurate diagnoses mean physicians can make timely decisions and prevent healthcare conditions from getting worse. AI is now using pattern recognition and risk analysis to provide disease predictions, taking into account lifestyle and environmental factors, among others. It can also predict adverse episodes in chronically ill patients, helping clinicians devise better care plans and take the best possible preventive measures.
More advanced robotics are even aiding medical procedures, from everyday tools that aid surgeries or complex robots that can carry out entire procedures by themselves. In addition to this, robots are being used in rehabilitation centers for repetitive tasks to help take care of long-term patients. Over time, this will relieve treatment personnel of performing these repeatable tasks and allow them to instead provide more focused and personalized care for patients who need it.
Research and Training
Medical research, specifically in drug testing, is a tedious and long process. On average, it takes about 12 years for a drug to get from the research stage to actually helping a real-life patient. Moreover, 1 in 5,000 drugs make it through the process and emerge as beneficial.
With AI, however, these processes are advancing and becoming more efficient. Artificial intelligence is able to recognize and apply key patterns found in the testing phases of different drugs to deliver quicker feedback and more actionable next steps, saving both money and time for corporations.
It also aids in the training and education of medical professionals, helping provide simulations that simple computers cannot. For example, an advanced AI computer can draw endless scenarios in a split second, meaning that it can cater to trainees in a way that a human trainer cannot. Not to mention, training with AI means that physical and geographical constraints are eliminated, and training sessions and follow-ups can be carried out anywhere.
Healthy Lifestyles and End of Life (EOL) Care
AI is often thought of as belonging in high-tech labs or lavishly funded research institutes and medical facilities. However, it has never been easier for individuals to track and be more aware of their health. Consumer health applications are making it possible for individuals to keep track of their health and manage healthier lifestyles.
From your smartphone to a digital watch, AI allows you to track information such as your heart rate or sleep patterns throughout the day. Tracking these key variables then makes it easier for professionals to obtain day-to-day healthcare information and identify patterns to help them provide better diagnoses and treatment.
Technology has also undeniably improved end-of-life care, allowing the sick or elderly to remain independent for longer than previous generations did by keeping track of their own health and using everyday devices to manage their health. In the future, it is expected that humanoid robots will provide EOL care independently, even catering to the mental health and thinking abilities of the elderly by having real, human-like conversations.
Next Steps
The impact of AI in healthcare is indisputable, with computers and robots performing better than humans in several areas and aiding them in others. While implementation factors still need work and the ethical issues in the application of AI are being considered, it can be safely said that AI will successfully transform the healthcare landscape for the better. If you are interested in learning more about AI in healthcare, check out these additional articles and subscribe to our blog for the latest news and trends in healthcare.
Articles you may also like:
About Alex Tate
Alex Tate is a Health IT writer for various platforms. He provides perceptive, engaging and informative consultancy on industry wide topics. He knows that no single approach is the right one for every practice, and so shall advice according to the requirements. The consultancy is based around EMR Systems, Practice Management, and Billing Solutions. MACRA/MIPS consultancy is also available to achieve the highest returns and revenue for your practice.